Hyundai Creta facelift to launch this month: Everything we know so far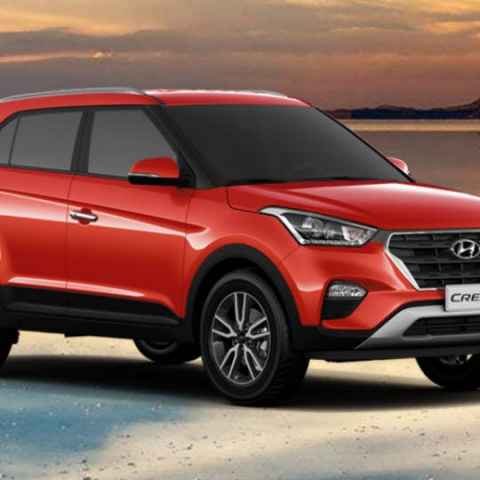 HIGHLIGHTS

The Hyundai Creta has been one of the most popular compact SUVs in India since it launched in 2015, and is now set to receive a visual upgrade while keeping its powertrain intact.
The Hyundai Creta has been a considerably successful SUV in India. The Creta took Hyundai's car-like SUV route, and became an instant hit among family car buyers with the overall package that it has on offer. Now, after three years and a host of launches in this category that has seen the likes of Jeep Compass, Tata Hexa and the new Mahindra XUV500 being introduced, Hyundai has prepared to roll out a facelift to its popular SUV, and according to reports on the internet, the new Hyundai Creta will be launched in India on May 23.
The new Hyundai Creta has been spotted testing on Indian roads quite a few times, and dealers across the country are believed to have unofficially opened bookings for the facelifted version for a nominal fee of Rs. 25,000. The new variant has already been launched in Brazil, and many of its styling elements are expected to be present in the Indian version. With that considered, here's looking at everything that we expect from the facelifted Hyundai Creta in India.
Exterior
On the outside, the signature cascading grille is expected to get a bolder design, along with a more aggressive front bumper. The headlamp cluster is expected to be redesigned, and the fog lamps are also expected to be slimmer, and be housed in bolder cladding. The front bumper is also expected to get a more prominent skid plate, making it look more rugged from the front.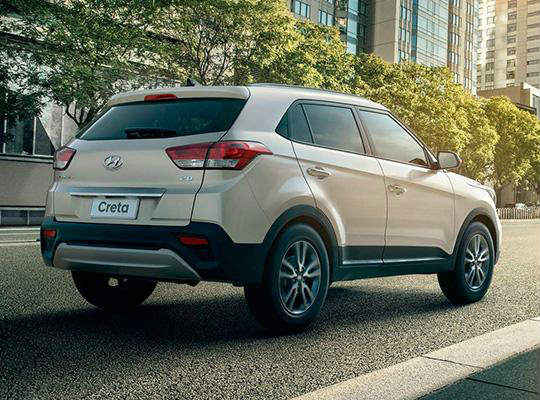 The wheels are also expected to be upgraded, with reports suggesting a new-look, 17-inch diamond cut alloys to be present. The rear bumper is also expected to be more rugged keeping in line with the front design, and the slim rear tail lamp cluster is also expected to be rearranged to give the new Creta a fresh, new appeal. The overall list of changes, though, are fairly minor, and the SUV will retain its body shape, along with the large glass cabin.
Interior
On the inside, the Creta is all set to feature an automatic sunroof. This is in line with the rising demand of sunroofs in cars in India, with the Tata Nexon adding a manual sunroof today, and Ford adding an electronic sunroof to one of Creta's prime rivals, the EcoSport, this month itself. The infotainment system is also expected to get an upgrade, and feature a 7-inch display with Apple CarPlay, Android Auto, integrated navigation, Arkamys sound optimisation and the usual array of Hyundai's infotainment features as we've seen in the new generation Verna.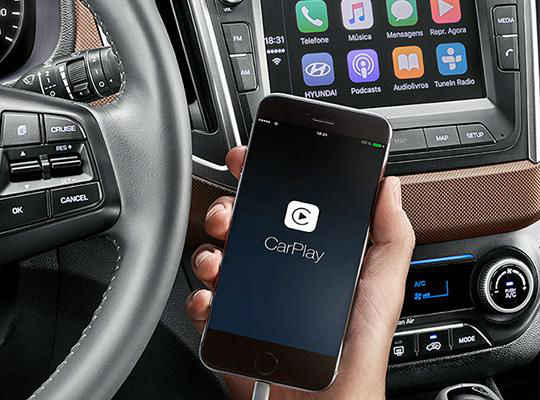 Further features should include keyless entry and ignition, dynamic rear parking camera, ventilated seats and rain-sensing wipers. The list of upholstery options may also be given an upgrade, although the blackened cabin is expected to remain more or less the same.
Powertrain
The facelifted Hyundai Creta is expected to retain the same powertrain combinations as the present generation one. Base trims will get options for either a 1.4-litre petrol or 1.6-litre diesel engines, which produce power figures of 89bhp/220Nm and 126bhp/265Nm respectively. Higher trims get the option of a more powerful, 1.6-litre petrol engine that produces 121bhp and 151Nm torque, respectively. While the 1.4-litre petrol engine can only be paired with a six-speed manual transmission, the other two engines can be paired with a six-speed automatic gearbox.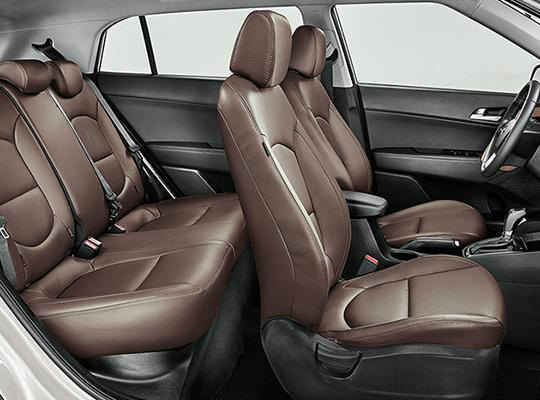 Price
The present generation Hyundai Creta is priced between Rs. 9.29 lac and Rs. 14.60 lac (ex-showroom, Delhi). The facelifted variant should be priced at a similar point, although we do expect a premium of anywhere between Rs. 30,000 to Rs. 80,000 over the present one, depending on the variant that you'd wish to pick.