Until recent memory, it was quite a feat to spot a European or Korean car plying on Indian soil. As the likes of Volkswagen, Mercedes-Benz and Hyundai settled into India, the next rarity was to spot an engine that would really thrill discerning drivers. As such, in most of the affordable segments, there were barely any car that included an engine producing 100bhp or more. The focus here was strictly on practical elements like fuel economy and boot space, followed by design. Elements like safety and performance, which are key deciding factors in global, mature car markets, always seemed to be on least priority.
The turn of the millennium saw the likes of Opel, Peugeot and Daewoo leave India, creating a void of iconic cars in the country. Gradually, with the likes of Ford and Hyundai, cars in India started catching up in terms of design. Then followed the inclusion of obscenely loud music systems and plush interiors, and even the likes of Audi and BMW started showing up more on Indian roads. However, not until the very recent years that the paradigm has really shifted - engines have steadily become more powerful, steerings are not ridiculously light any longer, and the technology uprising among cars are bringing vehicles on Indian soil up to an appreciable level of sophistication and performance unlike ever seen before.
Today, a touchscreen infotainment system with default navigation, Apple CarPlay and Android Auto, calling functions and even Internet or photo/video browsers have become quite common. Cars in India have started offering more than just these features, including elements like 24x7 roadside assistance, automated service reminders and monitors, complex gauges monitoring tyres, fuel and lubricants, and even advanced systems like driver fatigue alerts or blind spot monitoring. Alongside, there is a sudden craze among the Indian car buyer to spend the extra dough to get behind the wheels of a robust, powerful engine. The likes of the 191bhp Volkswagen GTI, 128bhp 2017 Hyundai Verna, and the now-discontinued 167bhp Chevrolet Cruze were all tantamount proof in their own segments that buyers were indeed looking for more powerful vehicles, which are also well equipped with technology.
That, is where the following three cars fit in.
Skoda Octavia RS
The Skoda Octavia RS will not make you gape in awe. In fact, once you see it on road, you may not even recognise it to be a high performance beast. After all, it looks exactly like the standard Skoda Octavia, which, despite looking quite smart, is not a pivotal head-turner. But, the advent of the Skoda Octavia RS is a bildungsroman of sorts - it is a crucial juncture for the Indian automotive industry.
To talk of the car, the Octavia RS has a 227bhp engine mated to 6-speed manual or DSG gearboxes. It reaches 0-100kmph in just 6.7 seconds, and its top speed is restricted electronically to 250kmph. While this is all the information that performance aficionados will ever need, hold up - this car is much more than just these standard, seemingly mundane performance figures.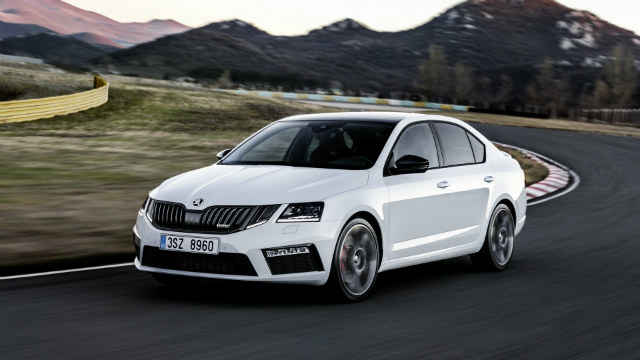 The Skoda Octavia RS comes with a three-spoke, flat-bottom steering wheel with red, double-stitched leather upholstery, 10-colour ambient lighting system, a frankly massive 590 litres of boot space, and the standard spacious interiors and comfortable seating that you get with the regular Octavia. What makes it important is that the Octavia RS will be the smartest car on Indian roads when it launches this month.
The Skoda Octavia RS will bring Lane Keeping and Departure Assistance, Blind Spot Monitoring, Rear and Front Traffic Assistance, and Handsfree Parking. Alongside, this is the first time that Skoda is bringing its top-of-the-line infotainment system, Columbus, to India. This gets integrated 4G LTE connectivity, a built-in hard drive for infotainment, and a massive 9.2-inch display. The instrument cluster also gets a multi-colour MID, and as an overall package, there will truly be no competitor, at least for the moment, when the Skoda Octavia RS launches in India.
What makes it super important, and worthy of a slot here? The Skoda Octavia RS is expected to be priced well within the Rs. 30 lac price point. For that money, you get the most powerful engine that money can buy, a luxury saloon with oodles of comfort, a massive boot to go camping, and intelligent computers that give advanced driving assistance.
In short, the Skoda Octavia RS is an incredibly mature proposition, one that we think will set precedent for other high performance cars to follow in India.
Mercedes-AMG GT-R
The 'Beast of the Green Hell' is as different from the Octavia RS as you can think. For one, it certainly will turn your head even if you aren't a car fanatic, and more importantly, it is how full-bred performance cars are meant to be.
A sleek chassis, two sport seats designed to hug you in place through ludicrously fast corners, a 585bhp biturbo V8 engine that also produces 700Nm of torque, and every single element that screams "speed!" in every possible way is what the Mercedes-AMG GT-R is all about. You get premium microfibre inside the two-seater cabin - on the armrest, on the dash, and even on the sport steering wheel. The V-shaped central column is clad in piano black finish, with eight, evenly spaced, circular buttons or toggles controlling everything - from ignition, driving modes (it obviously gets a 'Race' mode), traction control, suspension height, manual dynamics configurator, and even a volume button that seems to comically stare at everything else and wonder, "what am I even doing here?"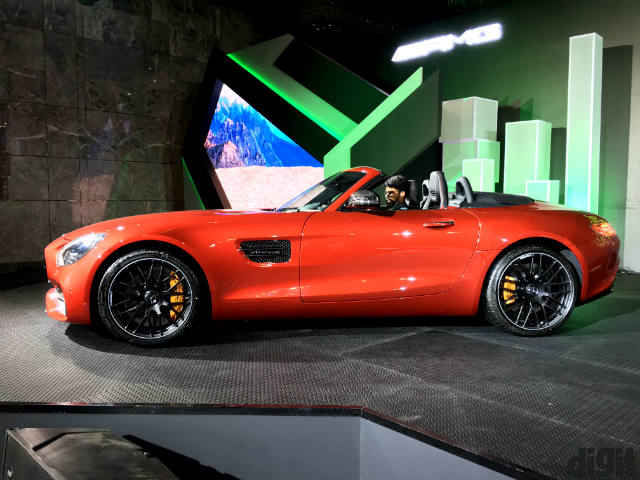 Coupled with the fluid aerodynamics, the ruthless top speed of 318kmph and 0-100kmph timing of 3.6 seconds, the Mercedes-AMG GT-R also gets the complete COMAND infotainment system, that allows you to navigate, fire up Apple CarPlay and Android Auto, play music via the premium Burmester speakers, and even browse the Internet when you're not prancing down open, endless roads. It also gets a driver alert system that we're curious to try out soon, and a host of computers that provide a compass, a radar, lap timers, and temperature gauges to let you know of every single bit about itself.
At Rs. 2.23 crore, the Mercedes-AMG GT-R is a street-legal sports car that have very few of its brethren plying on Indian soil. The sheer fact that it is now in India is another tantamount proof of Indian car buyers gradually maturing, and a sign for future performance cars to make a beeline into the country.
Volvo V90 Cross Country
If there was ever one car in India that had no precedent in the country, and may not see any competition to itself at least in the immediate future, it is the Volvo V90 Cross Country. A high performance luxury station wagon with technology loaded to the hilt is a combination that was non-existent in the country, until Volvo decided to launch this beast in India. On-board technology include a 12-inch vertical touchscreen display that absorbs all physical buttons into its touch interface and resembles the Tesla infotainment system, and includes phone connectivity for music, calls and messages, voice commands, integrated satellite-based navigation, Android Auto, Apple CarPlay, a host of audio tweaks, and ancillary functions like connected drive settings, engine settings, seat functions, climate control, cruise control, automatic parking, auto start/stop, a Head-Up Display, and much more.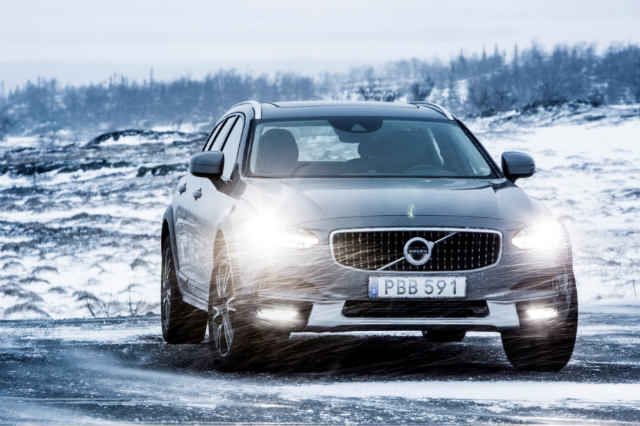 Beyond the mundane are a 19-speaker Bowers & Wilkins audio system with a wide range of customisations, massaging seats, and smart driving features like the Volvo IntelliSafe radar system. These combine data from cameras around the car to provide 360-degree automatic parking assist, lane switching assistance and adaptive cruise control including obstacle detection. Undoubtedly, it is one of the most well equipped cars around. What makes it even more important is that this is a station wagon, which itself is not a very well understood segment in India. Additionally, it brings a 235bhp, 2-litre diesel engine that adds plenty of power and muscle to it. The Volvo V90 Cross Country is a particularly different offering, which is yet another nod to the average Indian car buyer's evolving tastes and knowledge.
To make things even better, you get all of these at just Rs. 60 lac. Impressive enough?
A more mature market
As such cars make a beeline for launching in India, the Indian carscape itself keeps evolving and altering. More automakers like Peugeot and Kia are entering India, and as the Indian car audience matures, one can only hope that our roads too will soon be good enough to let these cars express their full potential. The introduction of technology in the shape of connected car systems and assisted driving elements will also play a key role, and with rising median earnings, the ability for the car buyer to spend more than only what is necessary is coming along. This allows quality and choice to propagate down the line, in turn leading to much better mainstream cars, as well.
Looking at the present trend in the Indian car industry in 2017, we seem to be comfortably headed in that direction only.