Google I/O 2018: Here's what you can expect from Android in cars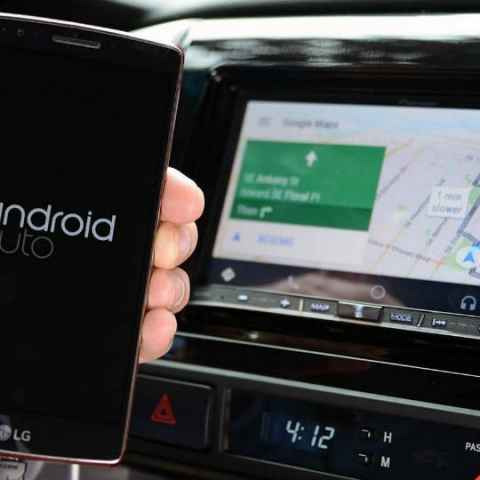 HIGHLIGHTS

Alongside a new interface, expect to see Play Store and Google Assistant integrated directly into cars, and machine learning-based mature autonomy from Waymo's stable as it demonstrates navigating tricky weather conditions.
Google's annual big splash took place last evening, with Google I/O 2018 making major announcements on everything that Google aims to roll out for its users over the next one year. While Android P (we're still debating on what P stands for) understandably took centrestage, there have been multiple announcements pertaining to cars as well. John Posavatz, Product Manager at Android Auto has already published a brief note on new things coming to Google's car infotainment sub-system, and the 'What's New in Automotive' session kicks off tonight, May 9 at 10:30pm IST. Here's everything that Google has announced, and is expected to showcase as its efforts in the automotive sphere, at I/O 2018.
Android Auto
Android Auto has been around for a while, although its impact so far has not been meteoric or transformational of the entire automotive technology industry. Google's Android-powered car ecosystem is now set to become more mature, and get a whole bunch of upgrades. Mentioned in the Android Developers Blog, Google has mentioned a number of changes to Android Auto, which will be directly integrated into apps. The company is presently collaborating with a bunch of services as well as its own apps, and these services will be expanded soon.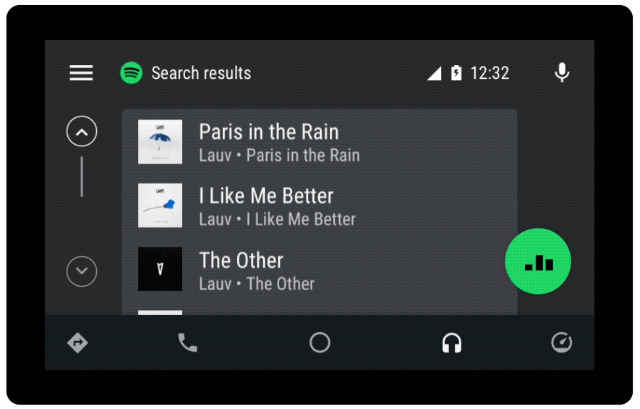 The more immediate changes to Android Auto will include a new design for the Android Auto interface, that appears to bring smoother animations and a more ergonomic layout. Your immediate selection will now appear at the centre of the display to ease selection, and a smoother animation will add to the aesthetics. Furthermore, with Google Assistant now on Android Auto, the car ecosystem can now integrate search results of media apps directly into the Assistant-powered voice search. This will help make easier selections and lesser taps while attempting to play a particular track. The inaugural list of media apps and services that will feature this integration is yet to be announced, which we hope to see tonight. Android Auto will now also support group message notifications and voice readouts via its own instant messaging service, Hangouts.
The bigger announcement, alongside upgrades to Android Auto, is Google's official demonstration of Android in connected cars, in association with Volvo and Audi. We have previously reported about Android-powered connected cars and Volvo and Audi's participation in this programme, which is expected to integrate the Google Play Store and Assistant directly into a car's infotainment display. While developers presently make apps for Android Auto and relay them to the in-car interface via smartphones, the car ecosystem is now expected to shift directly into the car screens, thereby giving smartphone-independent operability. It is also a sign of the growing ecosystem of cars, and can also contribute in vehicle-to-vehicle communication systems. More on this will be present at the automotive keynote tonight, and a demonstration of it will be available in Google's Sandbox area, where it has equipped a present-generation Volvo XC40 SUV with an Android-powered system to demonstrate the future of Android Auto.
Lastly, a separate report also happens to point at Android Auto getting wireless projection to car screens. At present, Android Auto requires a USB connection to enable the projection in cars. Android Police has come across a press release from car audio and entertainment manufacturer Kenwood, which states that all devices that will feature Android P will get the ability to project Android Auto wirelessly, an ability that has so far only been rolled out to the two generations of Pixel phones and the older Nexus 5X/6P smartphones that have at least been upgraded to Android 8.0 Oreo. This, too, is expected to be announced later tonight.
Waymo
Alphabet's autonomous car research division showed a crucial bit of development in sensor and computing advancement for autonomous cars, where it showed a graph of how it is solving the issue of navigating an autonomous car in snow. Waymo showed a sensor map on the main screen at I/O last night, where it shows how the sensors identify snow as sensor noise, which essentially recognises the range of obstacles around it.
Waymo uses machine learning to teach its cars how to recognise snow, and while this may not really help identify lanes in snow-laden areas, it will still help cars navigate without stopping erratically or bumping into obstacles. Waymo is also working on making autonomous cars learn how to navigate unmapped roads, and these two factors make for a large percentage of driving conditions around the world - narrow, unidentified roads and bad weather conditions.
Hopefully, these will soon translate into one complete ecosystem of a smart, Android-powered, connected autonomous car, all built with Google's ingenuity.