The BMW 3 series is the company's entry segment offering in the luxury sedan space, which incidentally is the most hotly contested segment in the Indian luxury market. The Sport Line variant of the BMW 320d is a prelude to the M Sport edition, but houses ample features to satiate the technology enthusiast inside you. Alongside, it is amply powerful, and presents a striking stance that impresses upon every glance.
The technology inside
Part of BMW's ingenuity lies with its implementation of the infotainment system, which audaciously ditches a touchscreen interface in the BMW 3 series. Future editions of the BMW iDrive infotainment console will include touchscreen input, but the BMW 320d Sport Line still does without it, and how.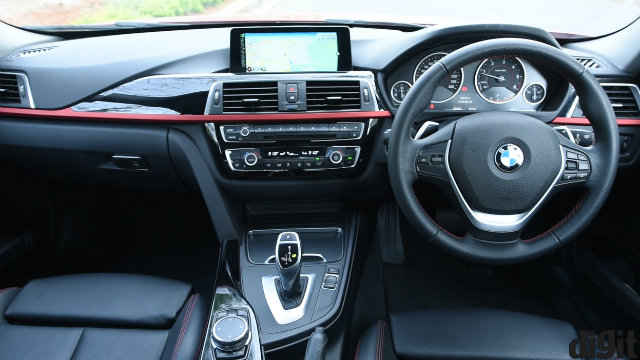 The 8.8-inch LED display sits as an ancillary unit on the dashboard, giving good viewing angles to every person inside the car. The raised platform on which it is placed gives it a good shelter against sunlight, and the high contrast levels along with the use of black backgrounds make viewing content quite easy.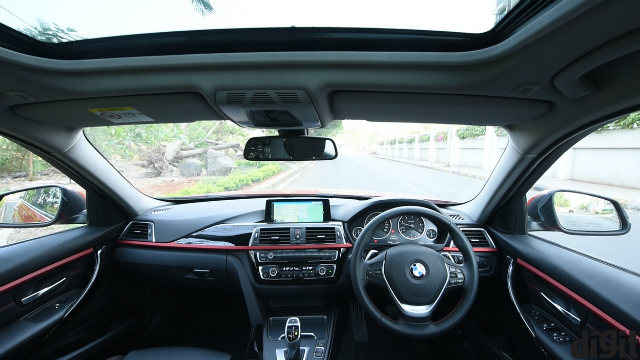 The BMW iDrive infotainment console here has a 20GB hard drive for local storage, which stores maps and audio files to add to convenience. The system is linked to the iDrive controller that resides beside the gear knob, giving an array of buttons and a round multi-way controller which also integrates a touch-sensitive surface on its top for handwriting input. The iDrive controller itself works as a four-way switch, alongside being a selector and a rotating toggle to select options and operate the input keyboard for calling and destination input. This is a welcome break from all the touchscreen interfaces that we use all day, and is actually surprisingly convenient.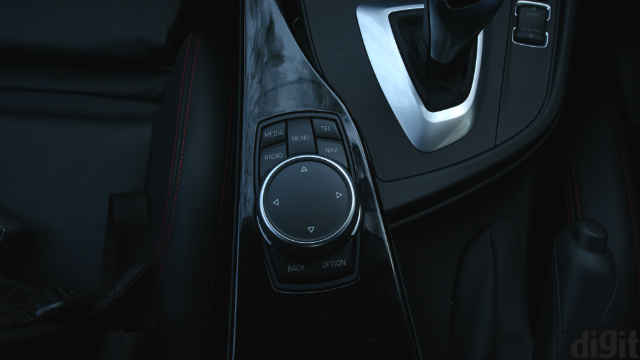 You get individual buttons for multimedia (music playback), radio, telephone and navigation, with a central menu button taking you to the home screen, a back button to go one step backward and an option button to access settings. The system falls easily within the driver's reach, and you won't need to stretch to access it. Button feedback is good, with a solid click that does not feel too plastic.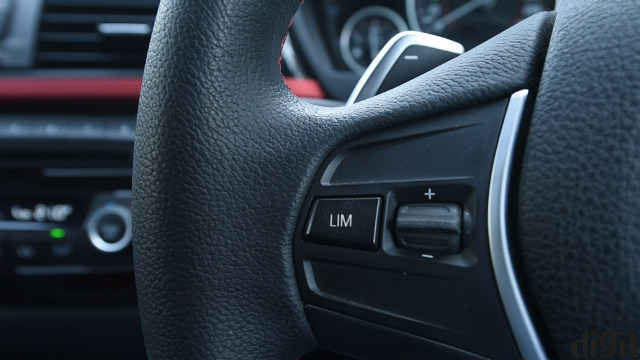 Moving on to the features, the iDrive interface has a straight, list-format layout, and presents options for music playback (from multiple sources), FM/AM radio, a 3D satellite-based navigation interface with 3D structures and points of interest, access telephone settings with calling, contacts and lists, and a host of dynamic data including vehicle information, exhaustive settings access and BMW's ConnectedDrive access.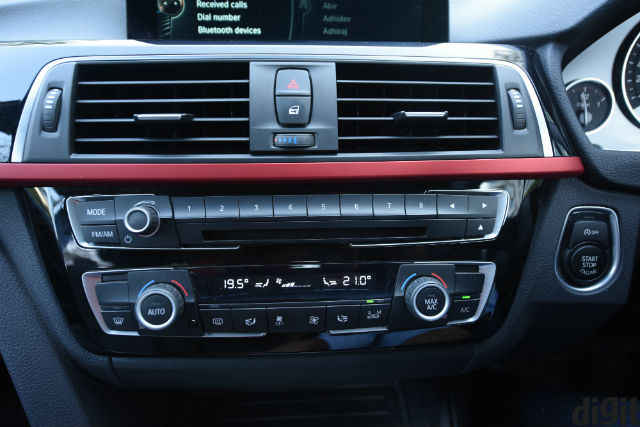 Music playback can be accessed via CD or DVD drives (if you still happen to use them), USB flash drives, SD cards, phone cables (via USB interface), 3.5mm aux port and Bluetooth, which pretty much cover every way of mobile audio connectivity that is in standard practice today. Pairing with Bluetooth is fairly straightforward, and you can access Bluetooth device list from Settings as well as Multimedia (under External Devices), making the interface layout easy and ergonomic.
You also get audio adjustment settings for the 205W, 9-speaker audio system, with controls for bass, treble, fader (that adjusts the direction of audio output), and a multi-band frequency-based equaliser. By default, the audio system is tuned to favour bass frequencies, although you can tune it to lay lesser emphasis on the low frequencies. The mids are slightly suppressed, but the overall audio system is bright, loud and lack distortion, which is what you would expect from a car of this stature. It does not really startle you with overtly pristine audio reproduction, but suffices as long as you have decent quality audio tracks streaming from your smartphone.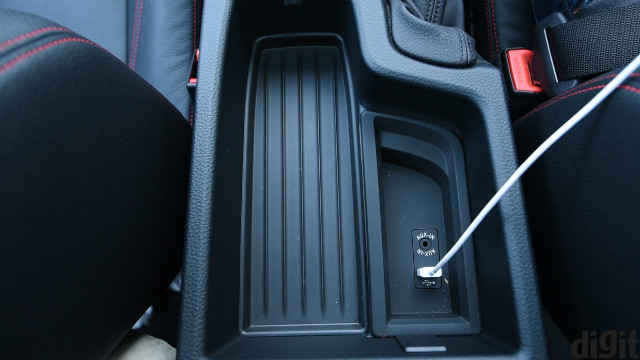 The music player interface on the iDrive display looks in sync with the rest of the car, and displays the album cover along with track, album and artist names. You also get to access locally stored audio tracks, playlists, toggle tracks and choose a particular song by entering track name, but somehow, a pause button is conspicuously missing. The FM/AM channels do not get a circular physical toggle, although they do get eight shortcut buttons that double up as touch-sensitive shortcut buttons for multiple infotainment features.
The 3D navigation unit recognises local regions fairly well, although it is not always possible to enter the exact address (something that Google Maps has aced of late). It also misses out on live traffic info, which could have made it smarter, but you alternatively get a 3D perspective view of your route that highlights landmarks as you cross them on your way. Entering information is easy with the circular alphabet-based input and/or handwriting. The handwriting recognition pad on the iDrive controller is a really cool addition, where you can scribble to add letters instead of having to toggle all the way around the circular letter pad.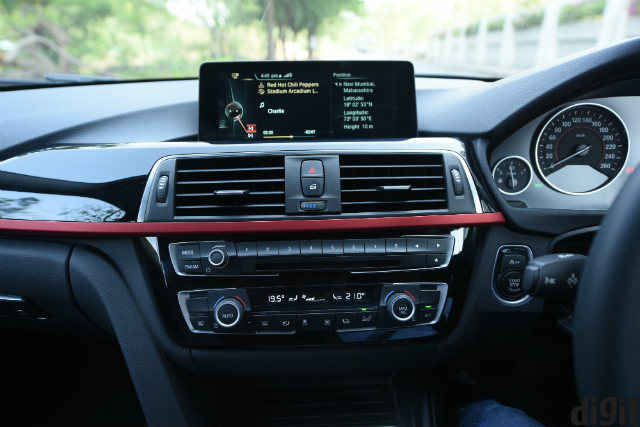 Navigation routes are quite precise, and voice-based prompts alert you well in advance of turns. Upcoming maneuvers are also indicated on the LED instrument cluster display strip, which makes viewing turn instructions easier. You also get voice input for destinations, although the iDrive system understandably fails to recognise particularly complicated Indian names.
The telephone and contacts features get the same input features as navigation - circular pad, handwriting and voice, and you get access to a number pad, your contacts and recently dialled lists. The same issues with voice-based recognition and voice commands persist, with particularly complicated Indian names failing to be heard. It does, however, get the names two out of five times. This will eventually lead you to using the handwriting feature more often than not, and this is one of the most efficient additions of the iDrive console.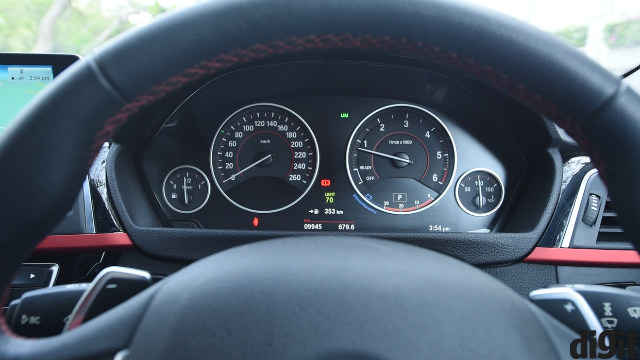 Other features here include the ConnectedDrive assistance, vehicle settings including ambient and exterior lighting, climate control and other settings. Eight shortcut buttons beneath the central AC vents act as shortcut access, and the steering wheel includes controls for choosing input mode of audio, volume, calling and voice assistant, along with cruise control. Other smart features include park distance control, which gives a colour-coded histogram to indicate your proximity from the nearest rear obstacle. This, though, is only available for the rear on this variant, which also misses out on a rear camera and an HUD.
Driving around
The BMW 320d Sport Line is powered by a 2-litre, 4-cylinder diesel engine that produces 190 brake horsepower and 400Nm of torque. The car is certified to reach 100km/h from static in 7.2 seconds, and fuel economy is rated at 22.69km/l by ARAI.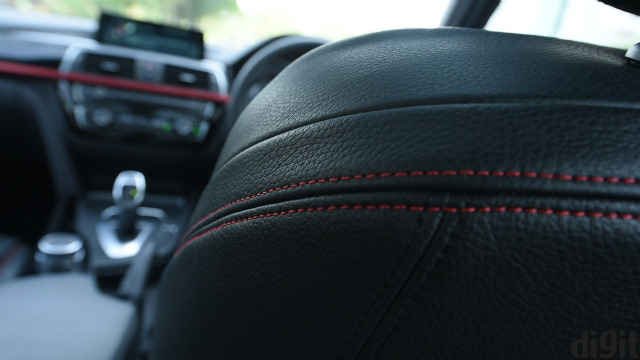 The trimmed steering wheel is broad, provides excellent grip and weighs up well on the highway, making it easy and fun to handle on the highway. It provides good driving feedback as you maneuver swiftly through winding roads, and the precision makes this car quite exciting. The suspension is fairly well balanced to be on the softer side. This makes the car more planted on roads, and the grip increases as you speed up. Switching to Sport+ shortens gear ratios and makes the car more responsive and throttley. This is what differentiates it in terms of being a Sport Line car, and makes it a well-handling, fun luxury sedan to drive while maintaining comfort and plush interiors.
Bottomline
The BMW 320d Sport Line steals the show with the red trims on the dash, along the well-supportive seats and all along the insides, alongside being powered by the intuitive iDrive system and a peppy engine. It further adds to the drama with an understated ambient lighting system and elements like auto-dimming mirrors, adaptive headlamps and plenty of security features like six airbags, dynamic stability control and more.
It is one of the most fun-to-drive luxury sedans, and offers great value for its price in terms of the features on offer.