The Tokyo Motor Show has, as always, lived up to expectations. Automobile manufacturers from around the world gathered at one of the most relevant auto shows in the calendar to present the latest in technology, powertrain and design that they have been working on. While some grabbed the eyeballs for their sheer design, others went ahead to talk about the two most talked-about factors in the automobile world these days - electrified powertrains and autonomous driving technologies. With this at hand, we look at the three biggest presenters at the Tokyo Motor Show 2017, and other important concepts that showed off automobile technology in varying forms.
Toyota
Unsurprisingly, the Japanese auto giants have been stealing the show this year in Tokyo. We begin with Toyota, which has unveiled a total of six new concepts - ranging from hydrogen fuel cell to near-production and even outlandish concepts. It is a statement of intent from Toyota towards its competitors, one that somewhat screams "we're ready for anything it would take!" For such intent, the natural course of action is, of course, automation and the urban living room that most car makers seem to have become obsessed with.
Fine Comfort Ride
The Toyota Fine Comfort Ride is conceptualised to rival the Mercedes-Benz S-Class - a benchmark of sorts when it comes to in-car luxury. The powertrain is designed to be compact in dimensions, and that has led to maximised space inside the cabin. There are two front seats and a rear sofa-like bench, and each of these seats can be reconfigured to alter the direction they face, maintain body posture and even recline to full sleeping position. There are numerous digital and augmented displays inside the cabin, which can not only display exhaustive information but also display entertainment content while on the go. While all this points to the concept being for an autonomous car, Toyota is not terming it to just that, hinting that such luxury tech may trickle down to the company's flagship sedans and SUVs before autonomous cars enter production. Alongside, it presents a reworked hydrogen fuel cell powetrain that can reportedly travel 1100kms from a 6kg Hydrogen tank, and is much more refined and efficient than before.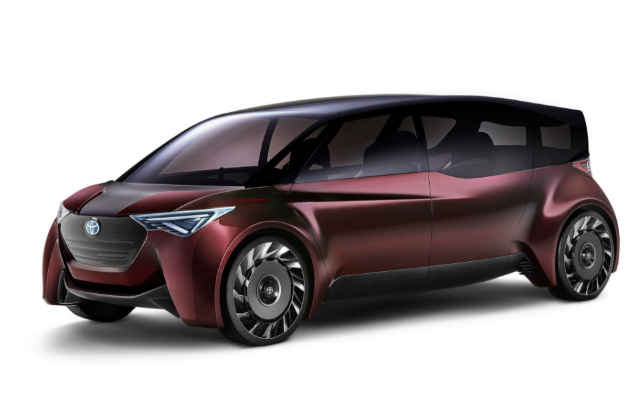 GR HV Sports
Standing for, and based on the Gazoo Racing TS050 Hybrid race car, the Toyota GR HV Sports concept fuses the best of Toyota's hybrid drive technology to present a still-powerful but more efficient powertrain. As with every Toyota, the interiors are up-to-date with the latest technology, and the ignition switch is placed on the shifter knob, making it resemble a detonator.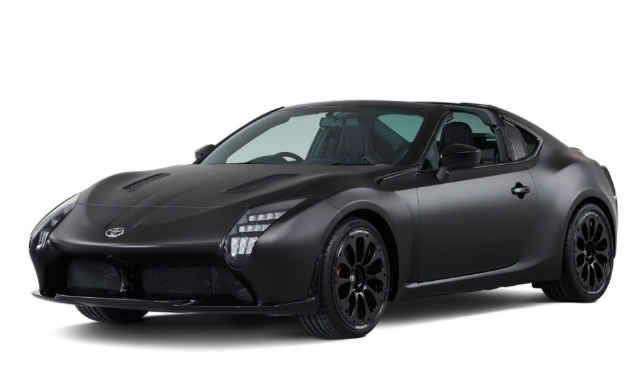 Crown
In its 15th generation, the Toyota Crown is one of the longest running production cars in the world. It was built to be a high-end sedan, and only a very few of them have ever plied on Indian soil. Despite being overshadowed by fancier, more relevant and modern executive sedans, the Toyota Crown concept shown here exhibits a very important piece of technology - a vehicle-to-vehicle communication technology named Intelligent Transport Systems (ITS). The ITS network uses 760MHz radio band to "talk" to similarly equipped cars and roadside sensors wherever applicable to gauge acceleration, braking and directional trajectory of the preceding car. This will not only allow it to process traffic data, but also help in all the typically autonomous stuff - collision avoidance, turning assistance, etc.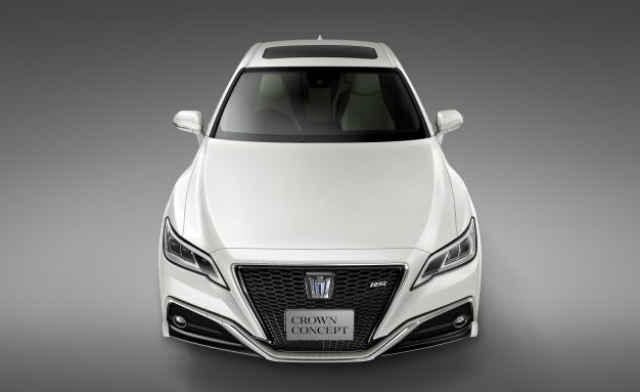 Concept-i Ride and Walk
The Toyota Concept-i is essentially aimed at helping the disabled and the elderly commute with ease, with the original Concept-i being equipped to gauge moods, host two-way communication with the passenger and use "all the five senses", and exhaustively use GPS and Cloud services for both driving and logging information. The Concept-i Ride and Walk, meanwhile, are meant to do exactly what the names say - ride, and walk. The Ride is a microcar that Toyota claims can be entirely manually driven, but is still equipped with fully autonomous travelling capability. It has electric-only travelling range of nearly 150 kilometres, gullwing doors and sliding chairs for adaptive ingress/egress, space for folding wheelchairs, and reads gestures for drivers to control the car. The Toyota Concept-i Walk is similar in every way, except for the adjustable wheelbase that switches between a segway-like mode and more stable drive mode, to help you travel easily and safely even through the narrowest of roads.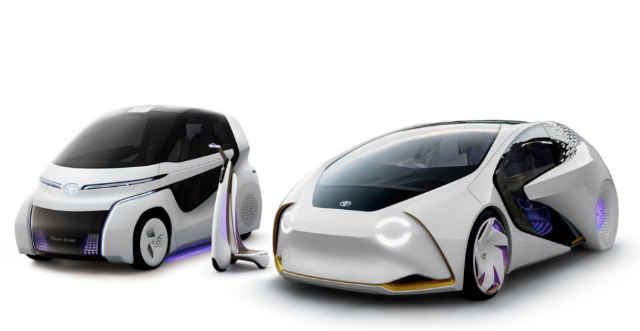 TJ Cruiser
Toyota states that the 'TJ' stands for 'Toolbox' and 'Joy', which give the two biggest cues for this concept - it is shaped like a toolbox, is meant to be utilitarian like one, and simultaneously provide joy to the owner(s) of this peculiar SUV. It has a bit of a modern war-wagon pretension, although inside, it is built to be flexible enough for you to carry along half a house, if need be. Joining this clever designing (at least on paper) and the 108.3-inch wheelbase are a hybrid powertrain and an LED strip that acts as the primary instrument cluster display. This one, like the Toyota Crown, is almost production-ready, and will roll out on Japanese roads in 2018.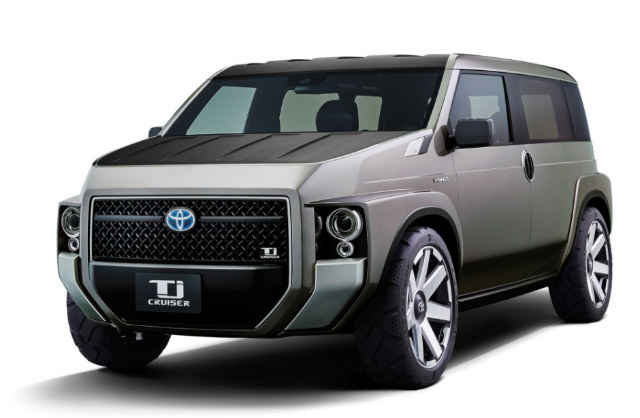 Nissan
Fellow Japanese manufacturer Nissan may not have unveiled as many concepts as Toyota, but it is not one to sit idle. The company has premiered a whole new concept alongside its already existing production and concept models unveiled earlier, and presented more details about the much-talked Nissan Leaf Nismo EV concept.
IMx
The Nissan IMx is like a convergence platform for all of Nissan's existing electric, autonomous and connected car technologies. Developed majorly under the Nissan Intelligent Mobility wing, the IMx concept is built on the company's new electric vehicle platform, is low flung for a lower centre of gravity (in turn being more stable on road), and has all the goodness and jargon-istic elements required to emphasise on a car built for the future. The two electric motors placed at the two axles will provide 420bhp and 700Nm in terms of power figures, and the battery powering the IMx will apparently be good enough for 600kms of travelling. But, that is not all - the Nissan IMx's autonomous bearings will including abilities to drop its owner to the airport and return back home by itself, a panoramic OLED display around the windshield base and the front door to show all necessary information and entertainment while feeding the exterior view in the background to make it appear translucent, a woodgrain-pattern display adding to aesthetics and a touch of traditional Japanese elegance, and elements like hand gesture and eye movement recognition. If this isn't a fully loaded, uber-exciting and nearly impossible concept, we don't know what is!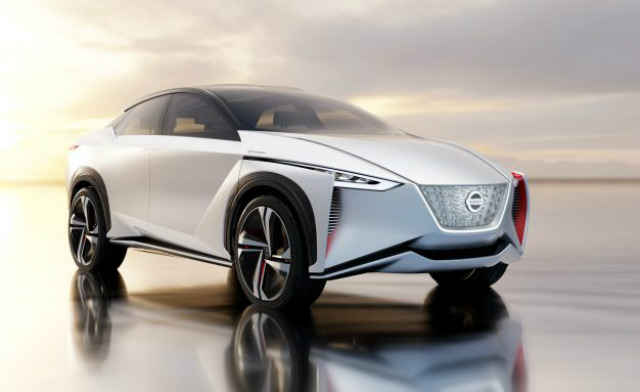 Leaf Nismo
The Nissan Leaf Nismo concept has been in talks for way too long, and the show car that Nissan brought to Tokyo continues discussions around the viability of a versatile, performance-focussed electric vehicle. The Nissan Leaf Nismo is reportedly equipped with "custom-tuned computers" to deliver instant acceleration as needed, and is presented with a new chassis that is focused on improving performance. The rest of the technology is not as flashy as the IMx concept, but this one does seem more probable as a potential production car.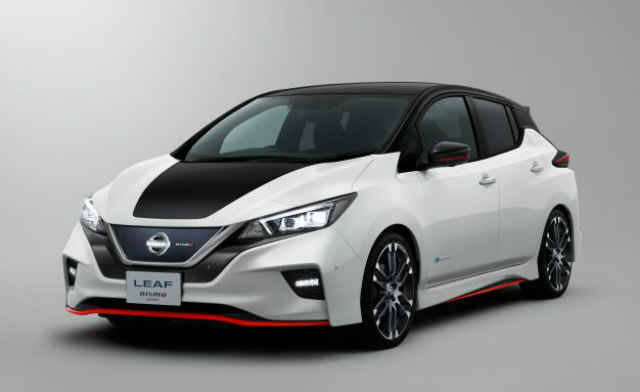 Mazda
Mazda has unveiled two concepts that are both striking in their own rights. The third of the three main Japanese car makers have rolled out two concepts which serve two distinctly different purposes - one, a show of Mazda's future ambitions, and the other, a show of bringing together Mazda's present technology arsenal.
Vision Coupe
The Mazda Vision Coupe is, to begin with, striking. It looks epic, and has a theatricality that nearly challenges a Maserati or an Alfa Romeo. The Mazda Vision Coupe is the first concept that shows off the next generation evolution of the company's critically appreciated Kodo design language, and is one that rises awe, even from photographs. The design is meant to strategically reflect light on the scalloped chassis to emphasis theatricality and flowing design, the interiors use luxuriously padded seats, a minimal dash, hidden displays and lavish use of wood to infuse warmth, and even though there are few details on the technology inside, it will certainly be the bearer of what Mazda aims to roll out in its future cars. There may not be extensive details out, but the Mazda Vision Coupe is a simply stunning concept that is the star of the Tokyo Motor Show 2017.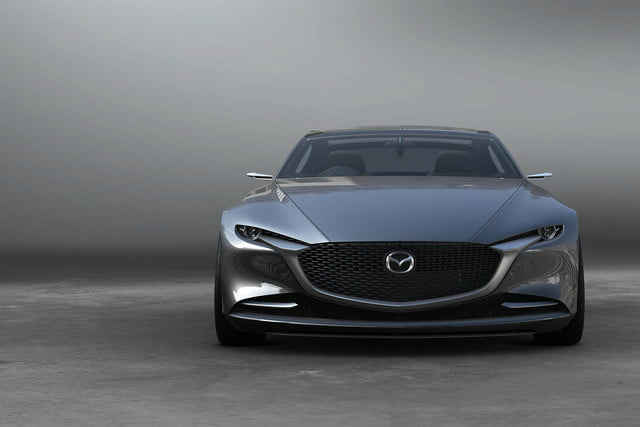 Kai
The Mazda Kai is another stunner in terms of looks, and includes much of what Mazda has been working on in recent times. The most important of the Kai's elements is the engine inside, which happens to be the new Mazda Skyactiv-X petrol engine. We've already reported on how this engine works, and the idea behind the Skyactiv-X is to maintain efficiency while reducing pollutions, and is deemed as Mazda's biggest bet towards its future. Inside the cabin, the Mazda Kai replaces a tablet display with a panel that stretches across the dash and is embedded to look more ingrained into the car. This should take care of the car's infotainment and telematics requirements. These are the elements that make the Mazda Kai a probable contender for production, and we may as well see a unit roll out in about two years.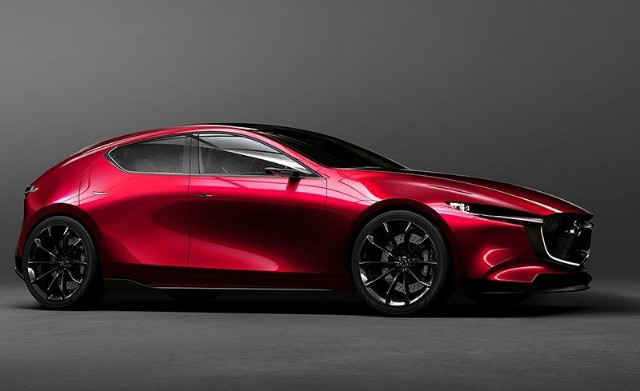 Others
Lexus LS+
The Lexus LS+ is quite the sight. The end effect may be polarising, but there's no denying that it will steal all eyeballs if it rolls into a parking lot, any day. The resplendent lighting includes boomerang-shaped laser-powered headlamps, LED strips along the front grille, a strip along the sides and a wide band at the back that wraps around the corners and along a cluster which are the turning lights. Going beyond these lights, though, is the real technology - Highway Teammate semi-autonomous assistance, and Cloud and co-car communications. The Lexus LS+ was already rolled out in production form as the 2018 Lexus LS, but with the LS+, it serves as an indication of exactly how close we are to seeing autonomous cars being rolled out, at least in the flagship departments.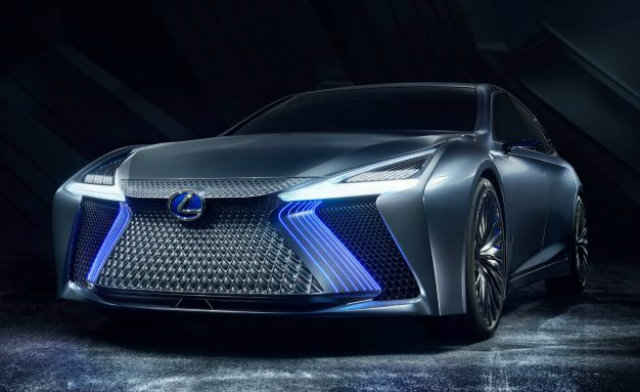 Suzuki e-Survivor
This one may sound like some sort of a bug-out van to run for your life in case of a zombie apocalypse, but what the Suzuki e-Survivor actually is, is an all-electric, all-terrain UV. It gets four electric motors on four wheels powering it, huge wheel arches and imposing, rugged tyres. The e-Survivor almost boldly refuses autonomous bearings to present full manual control, but does include multiple screens inside to display information, relay sensor data about the surroundings, and provide augmented reality displays for crucial information to reduce driver distractions in extreme conditions.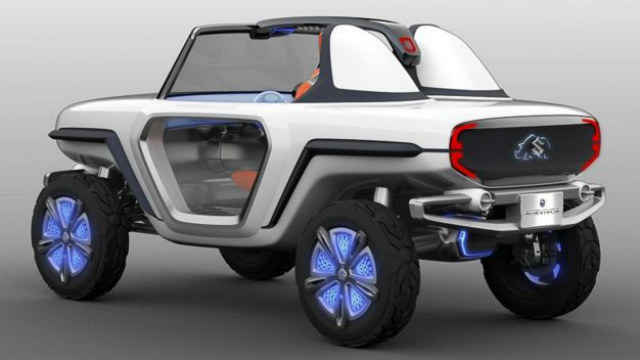 Honda Sports EV
The Honda Urban EV was one of the most-loved heroes at the Frankfurt Auto Show 2017 - a throwback to Honda's origins with close resemblance to Honda's Civic hatchback from the '70s. The Sports EV, somehow, has outdone the love for the Urban EV, with a similar design - a cue to Honda's first ever cars way back in the '60s. Its prime play is not in autonomy, but in being a pure-bred all-electric car that is retro-futuristic in every way. The Honda Sports EV may not come with this design eventually, but hey, there's no harm in wishful thinking!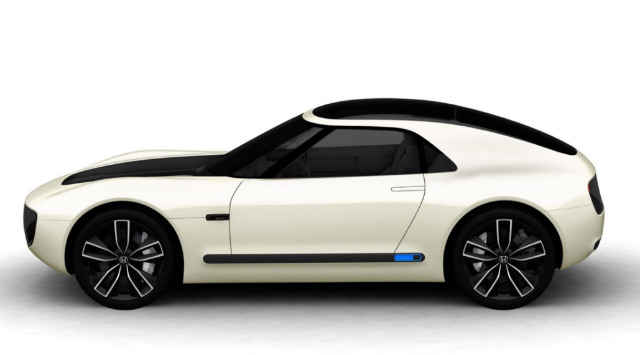 Subaru Viziv Performance
While most are talking about the performance potential of Subaru's latest concept - even torque distribution to all four wheels, space enough for a large engine with a turbocharger and top-mounted intercooler, hood scoops and large exhausts, we decided to divert attention to its safety technology. The Subaru Viziv Performance will make use of an enhanced EyeSight technology, the company's camera-based safety technology that uses visual data to assist safety bearings. It also uses radar technology to maintain distance from surrounding cars, and GPS data to suggest better travelling routes.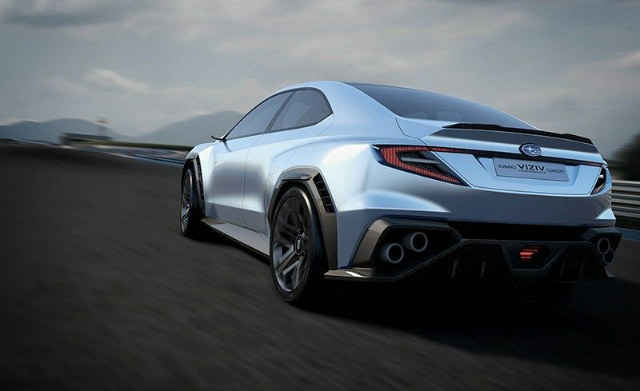 Mitsubishi e-Evolution
We end the Tokyo Motor Show 2017 roundup on a slightly sombre note, with the Mitsubishi e-Evolution concept. This one is taken from Mitsubishi's once-iconic Evo lineup, the mention of which brings the iconic Lancer to memory. It is all-electric, uses a three-motor configuration that allows for torque vectoring on the rear axle, and while all of that does sound alright, there is nothing really uber-exciting about this. Mitsubishi is looking to leverage its once-iconic nameplates by slapping them on what are the most popular keywords in the field of cars nowadays - autonomous, electric and crossovers. Whether it works or not, is something for the future to see.