In-car infotainment systems have matured from shabby music players to glorious touchscreen interfaces that can do a host of things. The latest infotainment systems have long been involved in regular upgrade cycles, and as technology in cars make the steep climb upward, cars can nowadays provide advanced audio/video controls, local storage of data, integrated navigation units, third party app support, voice-assisted calling and messaging on the go, augmented reality displays, multiple camera views from exterior, climate and seat controls, and much more.
With connected cars on the rise and work on autonomous vehicles progressing at breakneck speed, infotainment systems in cars mean much more than just being the central display. They have evolved into being the interface of operation for a car's nervous system - a window from which you get to see live traffic information on your projected route, analyse and maintain your car's components, optimise your car's traits, and even make your car's interiors glow according to your own mood.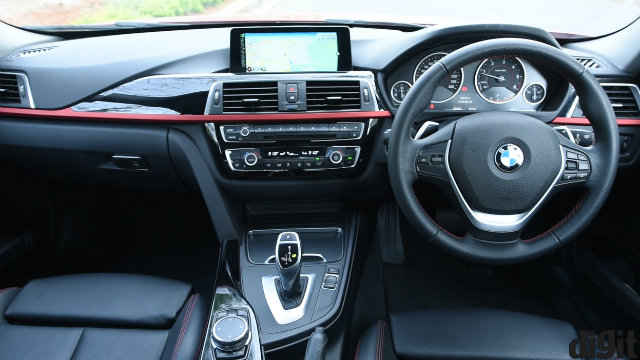 A typical modern infotainment system - the BMW iDrive
The one problem that has plagued car makers is fragmentation of the entire ecosystem. With no real benchmark or standard set for in-car interfaces, car makers have resorted to developing their own in-car systems. For instance, you have Jaguar-Land Rover's InControl, BMW's iDrive, Ford's Sync, Volkswagen-Skoda's SmartLink and more, each of which are standalone ecosystems on their own right. Each of these infotainment systems provide the same services in varying shades, including third party app support in some.
What this leads to is fragmentation of the base platform, and makes it difficult for app developers to provide ample app support for any of these ecosystems. As a result, what you get is restricted app compatibility for each of these systems. For instance, while the BMW iDrive includes support for Facebook and Twitter, Land Rover's InControl supports Zomato. VW Group's SmartLink, meanwhile, supports Android Auto and Apple CarPlay, which are standalone infotainment interfaces that take over the car's display to provide iOS/Android interfaces depending on the device you connect. Neither, though, are truly comprehensive, or provide complete smartphone-like usage experiences.
Automotive Grade Linux
Enter, The Linux Foundation. The pioneers of open source software are presently working on a collaborative project along with car makers, technology providers and suppliers to present a single platform for all of these companies to work on, together. Essentially, Automotive Grade Linux (AGL) is an open source unified code base that provides broad customisability for anyone building on this system.
AGL aims to provide up to 80 percent of the code base ready for infotainment systems to be implemented on. This leaves the rest for car makers and software engineers to customise upon, thereby allowing brands to still retain their identity through the in-dash systems. While AGL was started as a solution for infotainment systems, The Linux Foundation soon realised the potential that defragmenting the in-car software industry provides. With connected cars already upon us, it will be more difficult for companies to interconnect car communications if they keep functioning as individual entities built on their own platforms. It is here that AGL has its biggest practical potential.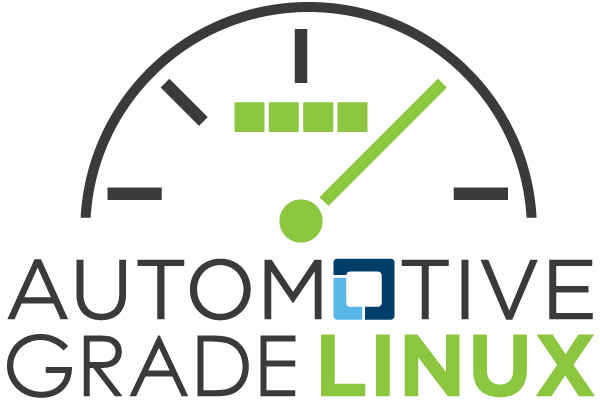 With most in-car interfaces switching to screens and augmented reality, Automotive Grade Linux will provide the base platform to build on instrument cluster displays, augmented Head-Up Displays (HUDs), connected car networks, advanced telematics, autonomous hardware and Advanced Driver Assistance Systems (ADAS). The Linux Foundation now visualises AGL as the one-stop software platform (much like Android, for instance) that binds together every feature of a car. It will lay the foundation on which codes can be implemented to facilitate advanced services.
This will help car makers to create a connected, smart ecosystem, for which a common base is imperative. Automotive Grade Linux will run Linux inside, allowing cars of various brands to "talk" to each other without hampering on the carefully crafted identities and unique natures that each car maker proudly possesses.
Participating members
As with every open source project, the key to sustenance and the way forward to building a common platform are notable participating members. Automotive Grade Linux still has a fairly long way to go, but has a large number of participating members already on board. The Linux Foundation has broken down the total host of over 90 members till now into four grades - Platinum, Gold, Silver and Bronze, depending on their participation.
Among the six Platinum members are Mazda, Panasonic, Suzuki and Toyota (more on Toyota later). Honda and NTT Data are the only two Gold members, while the 11 Silver members include a number of heavyweights including Continental, Mercedes-Benz, Mitsubishi Electric, Nissan, Pioneer and Qualcomm. Among the rest of the Bronze members are ARM, China Mobile, Ford, Harman, Hitachi, Hyundai Mobis, Intel, Jaguar-Land Rover, JVC-Kenwood, LG, MediaTek, NEC, Nvidia, NXP Semiconductors, Oracle, Samsung, SiriusXM, Subaru, Texas Instruments and Toshiba.
The range of companies involve a number of biggest technology companies working in the field of autonomous vehicles and advanced telematics, and major auto companies, who are Linux's eventual target customers.
The story so far
Work has been on at The Linux Foundation to evolve Automotive Grade Linux. However, the present developments have only breached the first and foremost requirement that AGL put out - infotainment systems. AGL's Unified Code Base (UCB) 3.0 was demonstrated at the Consumer Electronics Show 2017, providing a peek into what it is capable of achieving. Now, the first production variant is almost at hand, and a popular one at that.
The 2018 Toyota Camry will include an all-new infotainment system called Entune 3.0. A rather popular car in North America, the new Camry will be available later this year, and in process, will become the first car to run on the new Linux platform. Marking a shift in platform from the older Entune system, the new Entune 3.0 is expected to show off the versatility of AGL with a customised interface and its ability to morph into a suitable base for required features. For instance, the base variant of the upcoming Toyota Camry does not include an integrated satellite-based navigation system, and will provide navigation input via a smartphone app that relays information on to the display.


The Toyota Entune 3.0 infotainment system
AGL 3.0, on which Entune 3.0 is being based, includes a new home screen interface and a window manager that will presumably present splitscreen operation. It also provided Toyota with reference applications for standard features such as a multimedia player and tuner, navigation, wireless connectivity and vehicle controls. The Linux Foundation also upgraded the application framework and the app launcher for AGL 3.0, and released an SDK for developers to work on for their apps. It also includes multi-display integration that facilitates digital instrument clusters, rear seat entertainment, camera views, and will even work when integrated with a number of hardware boards from the likes of Texas Instruments, Intel, Qualcomm, NXP and Raspberry. Nvidia, a working partner, is also on board.
This has allowed the new Camry to be future proof. Toyota can later choose to include digital instrument clusters and upgrade the car's features with minimal tweaks and expenses. Interestingly, the car can also run Android Auto and Apple CarPlay, should manufacturers wish to include them. While connected car ecosystems are still being worked on, it is here that AGL is showing its strength already. Upgrading a car's technology arsenal is an expensive affair, and using the AGL platform can help manufacturers cut down on expenses and provide a way to include regular over-the-air updates as well.
A sensible way forward?
There are multiple companies here with the same objective. Android, the other notable player, has tied up with Volvo and Audi to present in-car infotainment services, with the objective of building on its vast app ecosystem and providing users with a familiar interface to work on.
While the prospect of a familiar platform may sound lucrative for app developers and users alike, Android on cars would restrict itself to infotainment systems. It is this very aspect that has seen the large number of heavyweight names from technology and automobiles participate with The Linux Foundation, so far. There is still a long way to go, but this route seems to be the sensible way forward for connected cars.
Having a unified ecosystem will make it easy for developers to build apps on, which in turn will convert into a wide ecosystem as more cars begin to adopt Automotive Grade Linux in their systems. A single platform is also essential on core level to identify bugs and anomalies faster, and also make connected vehicles a safer ecosystem that will not be very prone to malicious hacks. Promoting security is crucial for the future of autonomous connected cars, because you wouldn't really fancy being stuck in a car driven by haywire algorithms, would you?