Audi has made its big splash in India today, launching three sedans in what it calls the A5 Brat Pack in India. Designed with swagger and sass at the forefront, the A5 Brat Pack includes the second generation A5 Sportback, A5 Cabriolet and the S5 Sportback. While the S5 Sportback was introduced in its previous generation in India, the A5 twins have made it to Indian shores for the very first time. While the focus here is solely on design and performance, Audi has never been one to shy away from exhaustive in-car technology. Take the new generation Audi A8 for instance, which has led the autonomous cars' production potential from the forefront, and you'd know why we're excited about the new generation Audi sedans launched in India today.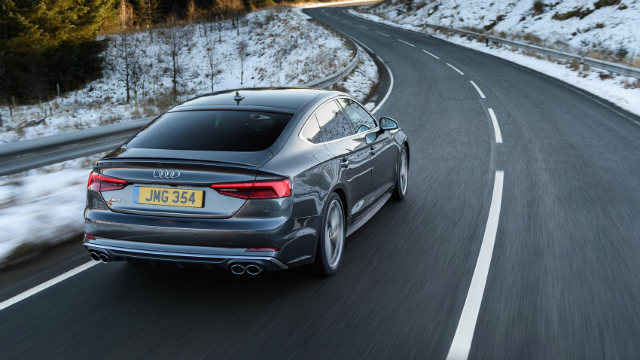 The technology inside
The new generation Audi A5 and S5 are based on the present generation Audi A4, which is already in India. As a result, most of its technology equipment package is based on the A4 itself. At the centre of it all is the Audi MMI infotainment system, with an 8.3-inch high resolution floating design display. It includes all the essentials - Bluetooth, USB, SD card and aux connectivity for smartphones, connected app support and onboard Internet services, 3D satellite-linked navigation system, handsfree telephony, and a custom Audi MMI interface that is designed to be in sync with the shift-and-toggle physical input, touch operation and voice commands, as well as handwriting recognition. The Audi MMI infotainment system also gets its own smartphone interface, just like Jaguar-Land Rover's InControl infotainment setup. The smartphone interfaces include both Android Auto and Apple CarPlay, and also include third party app support, while essential services like navigation, music and telephony are retained from the default interface. There are also eight physical 'favourite' buttons, akin to BMW's iDrive setup.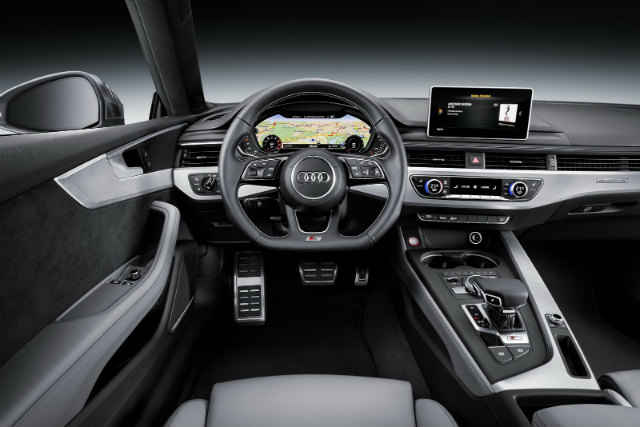 Another snazzy element here is the Audi Virtual Cockpit, which replaces the conventional electro-mechanical dials in the instrument cluster with a wide display panel. This secondary display has a wide range of menus to show, including digital speedometer and tachometer, navigation, music, connected telematics, car settings and services, and more. This 12.3-inch display has two modes - Progressive and Dynamic, with the Progressive mode focusing on the navigation display and showing smaller gauges, and the Dynamic mode showing more of the gauges. You also get Audi Park Plus, with dynamic guiderails and a rear-facing HD camera.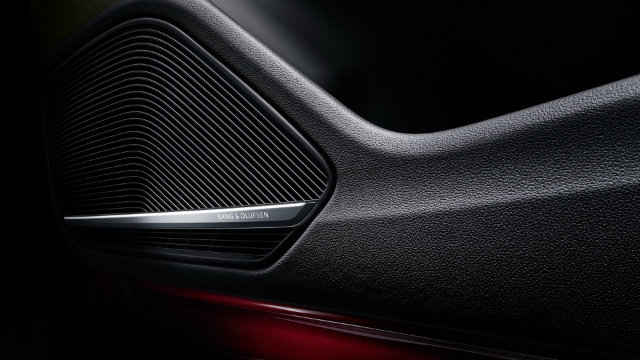 The Audi A5 duo also get the A4's audio system, which includes a central speaker, a subwoofer and a 6-channel amplifier to produce total audio output of 180W, which does seem to be slightly weak on paper. The S5 Sportback, meanwhile, gets a 14-speaker Bang & Olufsen audio system, with a 10-channel amplifier and total audio output of 505W, and a special mode to replicate 5.1-channel surround audio. Other features include a three-spoke multi-function steering wheel with infotainment shortcuts and a voice command button, a three-zone automatic climate control setup, a glass sunroof and frameless inside rear view mirror.
Engines and Pricing
Both the Audi A5 Sportback and Cabriolet are powered by Audi's 2.0-litre TDI engines, producing power-torque figures of 190bhp and 400Nm. The Sportback reaches 0-100kmph in 7.9 seconds, while the Cabriolet does so in 7.8 seconds. The S5 Sportback, meanwhile, is powered by a 3.0-litre turbocharged petrol engine producing an impressive 349bhp of power and 500Nm of torque. It reaches 0-100kmph in 4.7 seconds.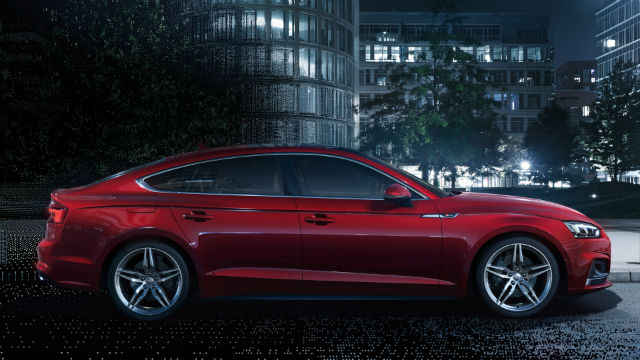 As for prices, the Audi A5 Sportback is priced at Rs. 54.02 lac, while the A5 Cabriolet is priced at Rs. 67.51 lac. The Audi S5 Sportback is priced at Rs. 70.6 lac. All prices mentioned here are ex-showroom, pan-India.