2018 Nissan Leaf: The technology inside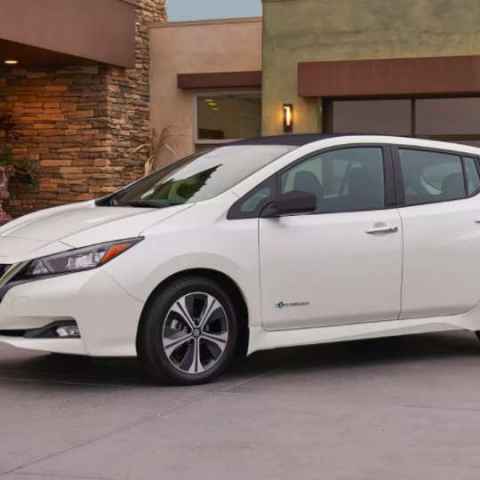 HIGHLIGHTS

The 2018 Nissan Leaf has increased in terms of driving range, equipment list and more, while still being one of the most affordable of its kind.
The 2018 Nissan Leaf has been unveiled, and it now comes with a number of key improvements. First and foremost is the range of driving per charge cycle, which has now been upgraded to 150 miles (242km approx.) in US driving conditions. This brings the Leaf, presently the most popular electric vehicle ever in terms of sales figures, up to a more functional driving range. The previous generation 2017 Nissan Leaf boasted mileage of 107 miles (173km approx.), which was significantly lower than what its competition offered.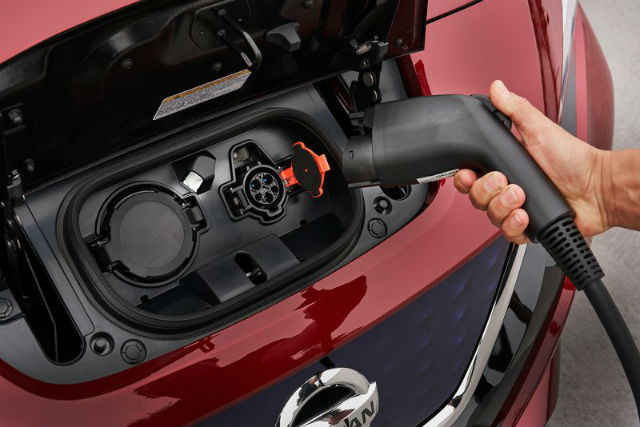 The 2018 Nissan Leaf now includes a 6.6kW charging system that can fully charge the car in 7.5 hours. Power delivery has also been increased, with the Leaf now producing 147bhp. Nissan is also working on a Leaf variant with over 200 miles (364km approx.) in range, but that will not hit the market right away, as development of viable, affordable and high capacity batteries take some time. The new Leaf is also quite well equipped, with elements like one-pedal driving, autonomous emergency braking, lane keeping assistance and more being a part of the Leaf.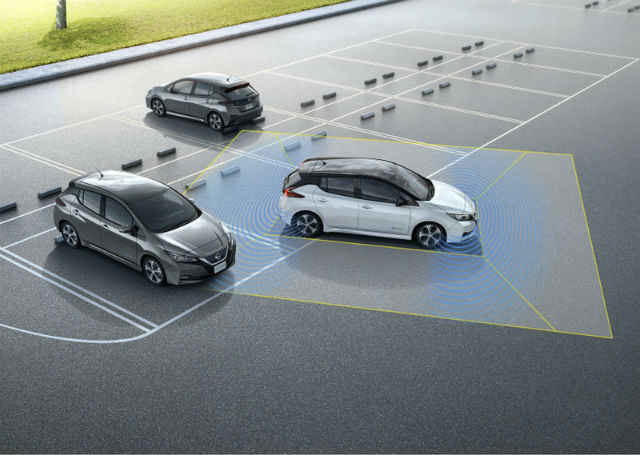 With one-pedal driving, drivers can simply operate the car with the accelerator - pressing it down to accelerate and releasing to decelerate and eventually come to a halt. This pedal, called e-pedal by Nissan, uses regenerative braking to bring the car to a halt even on steep inclines. This is aimed at making driving easier and more convenient in peak traffic, although the car does include a brake pedal, mostly for emergencies. The car will also be able to maintain safe distance from other cars by itself and travel uniformly at the centre of its lane, making it quite smart, as well as environment friendly.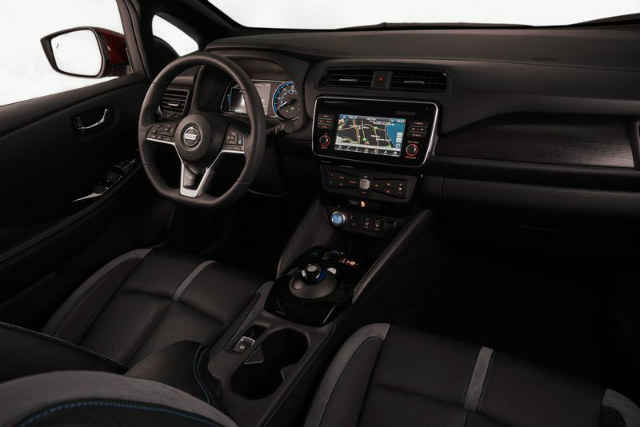 Nissan has also lent the 2018 Leaf a makeover, and it now has a more low-slung appearance with sharper features. It also gets the zero emission badging all over, and a 7-inch infotainment system inside with a blue theme to go with the electric drivetrain and support for mobile apps, navigation, Apple CarPlay and other usual features. The 2018 Nissan Leaf also gets the Nissan ProPilot Park assisted parking system, completing the equipment package on board the successor to one of the most popular EVs ever, globally.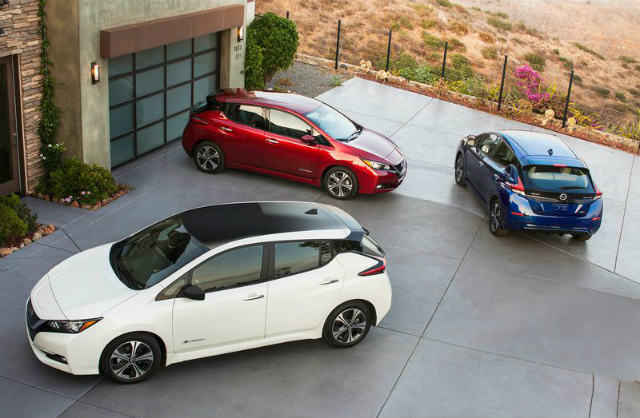 The 2018 Nissan Leaf will be up against the Tesla Model 3 and the Chevrolet Bolt in international markets. As against the new Leaf's 150 mile range of driving, the Tesla Model 3 delivers 220 miles (356km) and the Chevrolet bolt delivers 238 miles (386km) of range. However, the Leaf is also more affordable, and starts at $29,990 (Rs. 19.24 lac approx.), while the Tesla Model 3 and Chevrolet Bolt cost $35,000 (Rs. 22.46 lac approx.) and $36,620 (Rs. 23.5 lac approx.), respectively.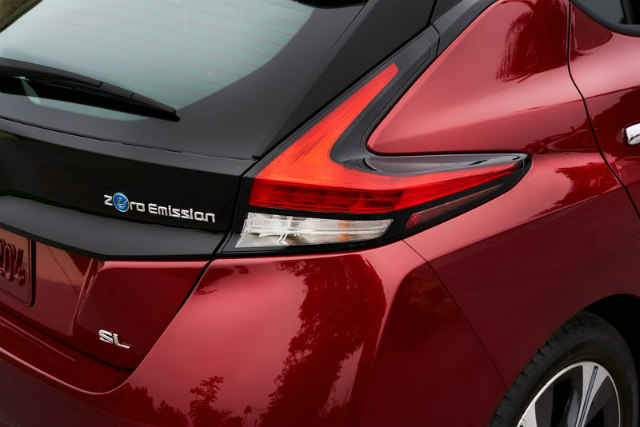 None of these cars, however, will make it to India for now. Despite the Government's talks and push for electric vehicles, India is far from being ready for electric vehicles. It is presently devoid of any charging station network, which is possibly why the likes of Tesla, Hyundai and others have refrained from bringing the EVs to the country.