Back when it was announced, the Nikon Coolpix S800c created a lot of buzz around the camera community. It was not so much the specs and everything, but the fact that the camera itself ran on the Android operating system. Today, the Nikon Coolpix S800cWhere to buy

2750

2750

2750 is officially available in the Indian market for Rs. 20,950
The Nikon Coolpix S800c packs in a 16MP slab of image-capturing silicon along with a 25-250mm (10x) optical zoom lens with a variable aperture of f/3.2-5.8. Also included is 1.7GB of internal memory along with Wi-Fi and Bluetooth radios, thanks to the companion app Nikon has made for both iOS and Android that allows the camera to connect to any of the iOS or Android devices for easy transfer. The interface on the back of the coolpix s800cWhere to buy

2750

2750

2750 is all touch based and the large 3.5 inch display.
Other features include a 9-point AF system with automatic selection along with lens based Vibration Reduction. The screen is based on OLED design with an anti-reflective coating to help ease the viewing and shooting process even under the mid-day sun.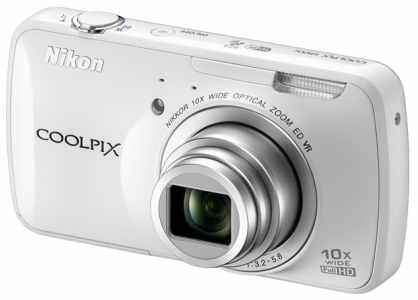 The s800cWhere to buy

800

1951

2200 is running on Android 2.3 (Gingerbread) which is a 2 generation old OS. When compared with the Galaxy Camera from Samsung, which runs the newest Android build (Jelly Bean). While there is no word on the processing power the Nikon packs, the Samsung contender is running off of an Exynos 4 chips, which is a quad-core processing beast.
The coolpix s800cWhere to buy

2750

2750

2750 is now available at various Nikon authorized outlets and can be had for Rs. 20,950, however, we would recommend waiting for our in-depth review of the camera before you commit that hard earned money to it.