Aston Martin has announced that a letter of intent has been signed with Mercedes-AMG GmbH for a "technical partnership". The British car maker confirmed this development, after a reported series of talks between the two brands over the last few months. Mercedes-AMG GmbH is a 100% subsidiary and the high performance brand of German multinational automotive corporation Daimler AG. It is believed that the final agreement would be in place in the next few months, subject to regulatory approvals.
This deal will be major as far as the tech angle is concerned, because it allows Aston Martin direct access to significant Mercedes-AMG GmbH and Mercedes-Benz Cars' resources. This will help the British car maker in the development of customized V8 engines and the use of certain components of electric/electronic architecture.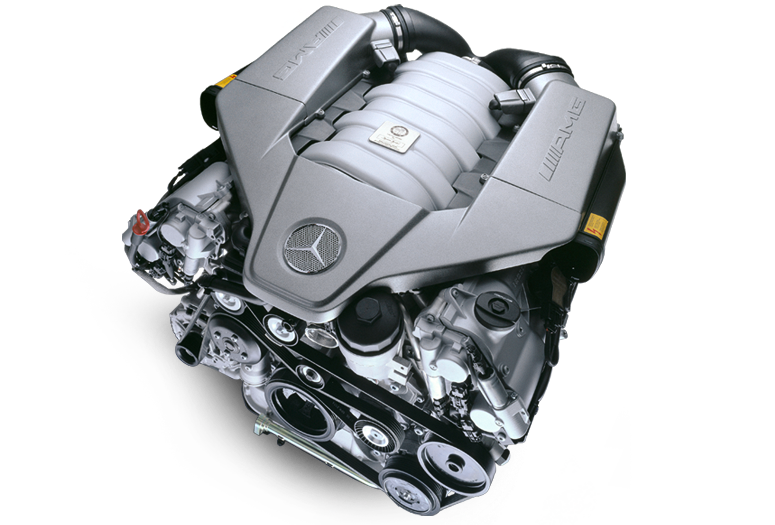 This is AMG's 6.3-litre V8 engine with a full aluminum crankcase and forged aluminum crankshaft.
Aston Martin Product Development Director Ian Minards said: "We have selected AMG specifically as the basis for this powertrain development process. Aston Martin sources cutting edge technology from key suppliers around the globe and the opportunity to include content from Mercedes-AMG GmbH in our next generation sports cars is, clearly, good news." However, he immediately made it clear that the identity of the company will remain untouched, "Working with Mercedes-AMG in this way while, of course, remaining independent and preserving the unique character and style of Aston Martin that has been the mainstay of the company throughout its 100-year history, points to a very bright future for the company as it starts its second century in business."
Important to mention that Aston Martin, Britain's luxury and sports car maker, is celebrating its centenary this year. The company will continue to manufacture all cars at its Gaydon headquarters in Warwickshire, England.

The future generations of Aston Martins will get the benefit of the AMG technical expertise
Mercedes-AMG was quick to complement Aston Martin, while making it clear that AMG technology is pretty much the best there is.Ola Källenius, Head of Mercedes-AMG GmbH, "We are proud to work with Aston Martin and provide them with powertrain and e/e components for their forthcoming sports cars. This is proof of AMG's technological and performance expertise and a real win-win situation for both sides."
With this partnership, future Astons will see quite a bit of AMG technology, but it isn't immediately clear when we will see the custom engines.
Source: Aston Martin