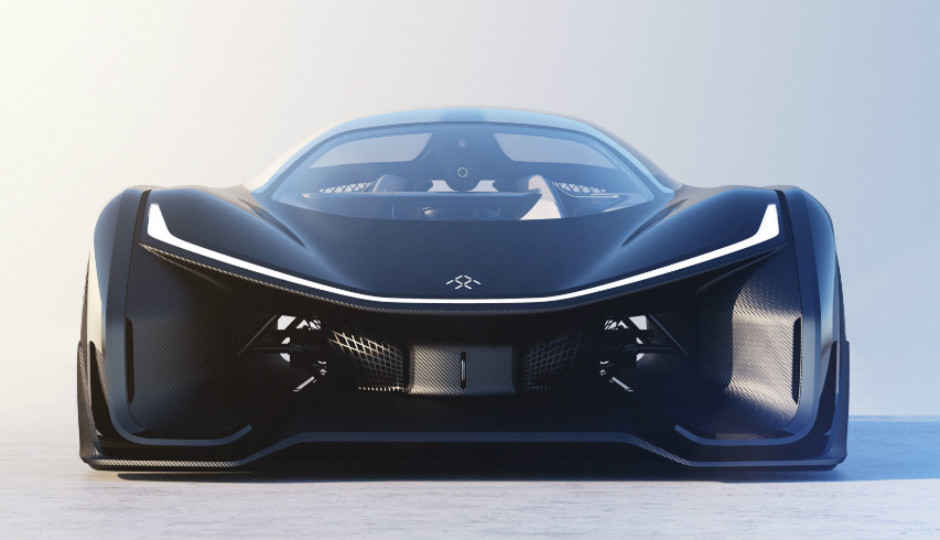 Remember Faraday Future, the bright prospect that suddenly rose to limelight from secrecy, at CES 2016? An apparent newcomer, Faraday Future shot to limelight in late 2015, after Motor Trend happened to discover the company's secret, concept car project, carefully hidden away from the prying eyes of the media and public. The idea that the company spoke of caught our attention, and the very idea of having a modular vehicle seemed like the right way to go in the near future.
Backed by the now-in-distress LeEco, Faraday Future's uber-futuristic FFZERO1 concept contraption had everything that most concept cars would - one motor behind each wheel powering the all-wheel-drive car that would deliver 1000 brake horsepower, with 0-100kph at less than 3 seconds, 321.9kph top speed, only one seat inside the rather Star Wars-like cockpit encased in a glass roof, white carbon fibre interiors, and a detachable steering wheel that actually uses your own smartphone for information display.
Not only this, but once you would insert your smartphone into the steering wheel slot, you can use an application to take charge of multiple aspects like traction control, throttle response, and more. The entire technology portal within the car was designed to be a glorified, expansive view of your own phone, where you get to use your own applications along with the car's operations. What's more alluring is the modular base platform that Faraday Future claimed to be building the FFZERO1 upon - a Variable Platform Architecture that will allow the company to optimise the car based on your needs and not present it as preset packages.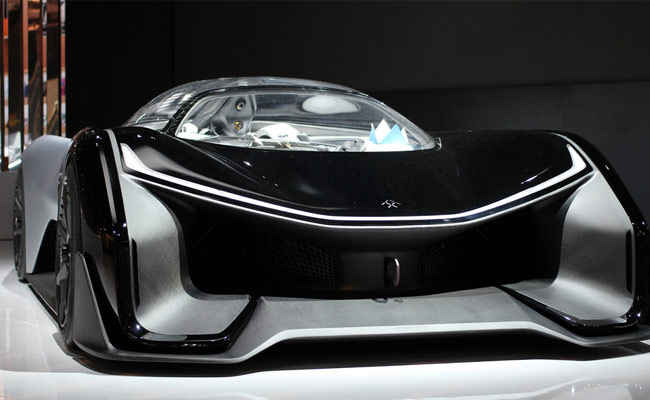 Far from reality: The FFZERO1 concept car
Theoretically, this meant that you could ask for a combination of lesser power in the motors, personalised interiors and bigger batteries if comfort and long range driving happened to be your priority. You could also, in theory, ask for the max power version along with a physically bigger battery than could extend both driving experience and max range. To complement this, Faraday Future claimed to be offering a subscription-based ownership model, where for a certain sum of money, you did not necessarily need to have just one car at hand. You could keep your own car for a while, and when need be, ask for a different car. FF's customers would be subscribers to its network of cars, and not the owner of one particular vehicle.
Did it sound too perfectly futureproof back then? Well, if not pre-launch, then post-CES 2016 reactions certainly turned us all into skeptics of FF and its plans. The company failed to deliver a working prototype of its proposed car, instead turning up at the party with a concept chassis. Hope still held, though, as billions of dollars were injected into its system for working at a facility previously used by Nikon for its prototype building, business and media operations, and a completely separate setup to cultivate a battery facility.
Now, though, a recent report by The Verge has spoken what has been suspected for so long - the FFZERO1 will possibly not be reality in the long run. In many ways, it feels similar to Magic Leap, the hyper-secretive mixed reality startup that rarely divulged any information - certainly nothing that explained technical details, only to realise that its prototypes, which may just work with bigger machinery hooked to obscenely powerful computers, were possibly not quite viable in the portable form.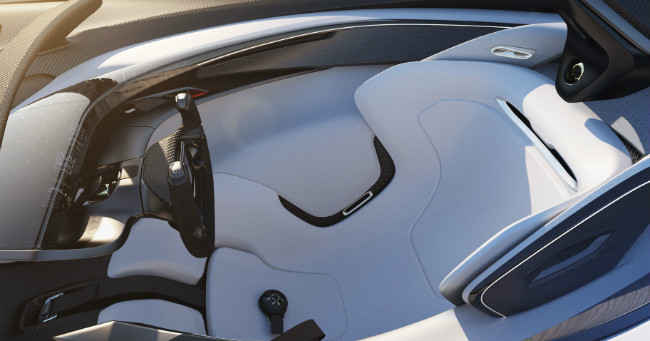 This concept car quite rightfully had us excited
Viability, though, remains a discussion for a different day where Faraday Future is concerned. As cited in multiple situations by The Verge, LeEco's own "side project" is a major factor that may have just killed off FF. Unveiled just before declaring over-investment and backfiring rapid expansion plans leading to a drought in funds, the company unveiled something called the LeSEE Pro - a self-driving electric car. Interestingly, while the LeSEE Pro was a fundamentally different concept, it did seem to borrow multiple elements from the FFZERO1.
As The Verge cites, many ex-employees have spoken about the LeEco ownership as "indentured servitude". After having brought a number of high profile employees from big names in technology and automobiles like Apple, Tesla and BMW to FF, most of them have either been usurped by LeEco, or have left for pastures greener. Alongside, despite massive interest and funding from investors, much of FF's fortune now seems to have been squandered, and there are millions of dollars' worth unpaid bills and unaccounted liabilities. All of this, coupled with dwindling head count in the factories, a rather intrusive "side project" (read: LeEco's own concept car) and the inability to produce and exhibit a working model of its concept have led to major instability within the company.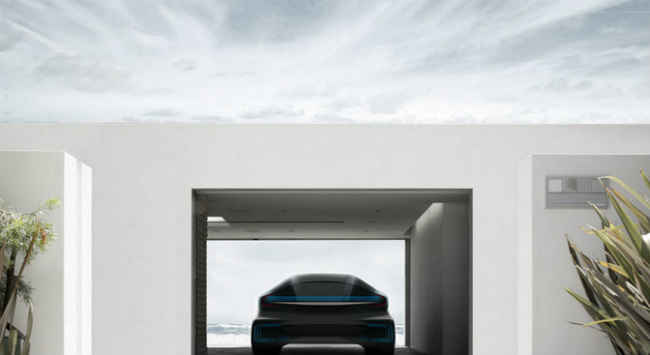 Faraday Future: On to a bright future, or towards closing gates?
Is Faraday Future a victim of LeEco's initial rapid plan of expansion turning dire? While such instances are not being made explicit, FF has reportedly denied to answer business queries. Its major source of investment, LeEco, is also facing the fire that comes out of aggressive marketing campaigns and lack of stable profitability. Coupling all of these factors together, it won't be any surprise if Faraday Future eventually falls prey to the rapid expansion and aggressive funding laid out by its prime investors, and the subsequent inability to keep up with it.
While the company's own failure to show a functioning prototype has also led to disbelief that the FFZERO1 was anything more than an over-ambitious concept, many would feel that much of the company's misfortune, or at least some of it, would be attributed to another company's non-sustainable money-splurging streak.
Faraday Future has stated that it will, indeed, showcase its very first production vehicle at the Consumer Electronics Show, Las Vegas, in January 2017, but you will not be blamed for being skeptic. It is tough times to be an investor in FF, and equally tough to still see hope in a company that is possibly standing on the verge of closing down in the near future.
Other Popular Deals
Samsung A7 2016 Edition Golden

Rs. 18990 *

Buy Now

Mi Redmi Y2 (Gold, 3GB RAM,...

Rs. 8999

Buy Now

Redmi Note 5 Pro (Gold, 4GB...

Rs. 12490

Buy Now
*Includes Cashback
​