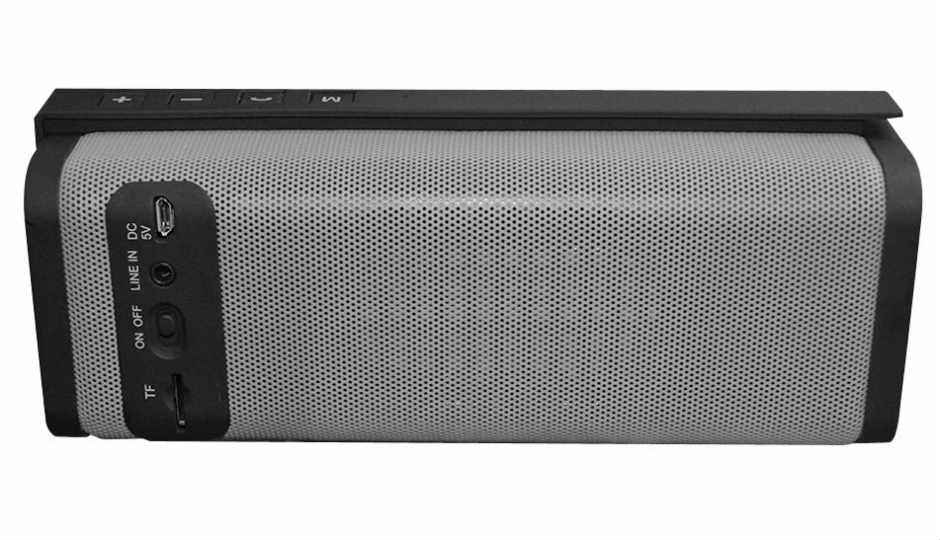 UltraProlink has announced the launch of three Bluetooth Speakers. The range includes Hi-QII speaker that doubles up as power bank as well. In terms of connectivity options, the Hi-Q speakers support Micro SD cards, USB Pen Drives via TF card & USB slots, auxiliary cable and Bluetooth. All the speakers are equipped with FM tuner as well. The speakers house a built-in mic doubling up as a hands-free speaker. The three speakers announced, the Hi-QII, Hi-QI and Hi-Q Lite are priced at Rs. 3,999, Rs. 3,499 and Rs. 1,699 respectively.
You can read the complete press release below
UltraProlink, India's leading gadget accessories brand has launched a range of Smart Bluetooth speakers. The range includes Hi-QII speaker that doubles up as power bank for your smartphone or tablet. So while the music charges your batteries your smart speakers power up your gadgets. Designed to endure the rigors of travel while delivering that perfect sound, an UltraProlink Hi-Q is the perfect companion on the go.

Best-in-class and universal compatibility
The UltraProlink Hi-QI, Hi-QII and Hi-Q Lite complete the range with high quality sound and best-in-class features. Enjoy your favorite music in high fidelity sound without worrying about where it is stored or in what format. Hi-Q speakers can easily connect with almost all commonly used sources like smartphones, tablets, MP3 players, Micro SD cards, USB Pen Drives via TF card & USB slots, auxiliary cable and Bluetooth. All variants are equipped with FM tuner, TF card & USB slots, auxiliary cable and Bluetooth. The Hi-Q speakers are high on convenience - they come with built-in mic doubling up as your hands-free speaker, so that you can easily take calls from your paired smartphone.

The Hi-Q range:
Hi-QII (Play & Charge): This play and charge 6-Watt Bluetooth Speaker packs a punch. It comes loaded with a 4000 mAh Power Bank, to keep powering up your gadgets while the party goes on for 12 hours. Housed in a Candy-bar design the speaker comes with Sensor Based Touch Panel with without any tactile buttons. These lend a minimalist and sophisticated look to the device. The touch keys are multifunction with long and short press to enable varied functionality.
Color: Black
Price: INR 3999/-

Hi-QI: A blend of contemporary design and a powerful sound machine, the Hi-Q1 offers ultimate listening experience. A whopping 10-watt sound output powered by a dynamic bass engine for that extra thump your options to stay plugged-in are covered. The Hi-Qi comes with a 1200mAh Li-ion battery that enables for long hours of playtime.
Color: Silver Gray
Price: INR 3499/-

Hi-Q Lite: As the name itself suggests Hi-Q Lite is light in weight & size and of course on your pocket. But these do not discourage it from making a big sound! The device produces Hi-Fi stereophonic sound output of 3-Watts. The party goes on non-stop - the 800mAh battery insures uninterrupted playtime of 5 hours.
Color: Black n Grey
Price: INR 1699/-

"To cater to the discerning customers, UltraProlink Hi-Q Series Bluetooth speakers have been designed to look good. While being sensitive to distinctly bring out the subtle nuances of a musical piece, Hi-Q range is made tough to take on the rigors of an African Safari or an adventure camp or an arduous Trek," says Pankaj Mirchandani, Managing Partner, RCA (Owner of UltraProlink brand)

Availability & warranty

UltraProlink Hi-Q smart Bluetooth speaker come with a manufacturer warranty of one year and are available across all the major centers like Delhi NCR, Mumbai, Hyderabad, Chennai, Kolkata, Ludhiana & Lucknow. Consumers can buy the product from leading ecommerce portals like Amazon, Flipkart, PayTM,& of course the company's own website Ultrashop.in. UltraProlink products also sell from major travel retailers at airports and metro stations like Buddy Retail's Gadget Point, Relay and WHSmith.
Other Popular Deals
Samsung A7 2016 Edition Golden

Rs. 18990 *

Buy Now

Brainwavz Omega In Ear Earbuds...

Rs. 5646

Buy Now

Sony WH-1000XM3 Wireless...

Rs. 28900

Buy Now
*Includes Cashback
​