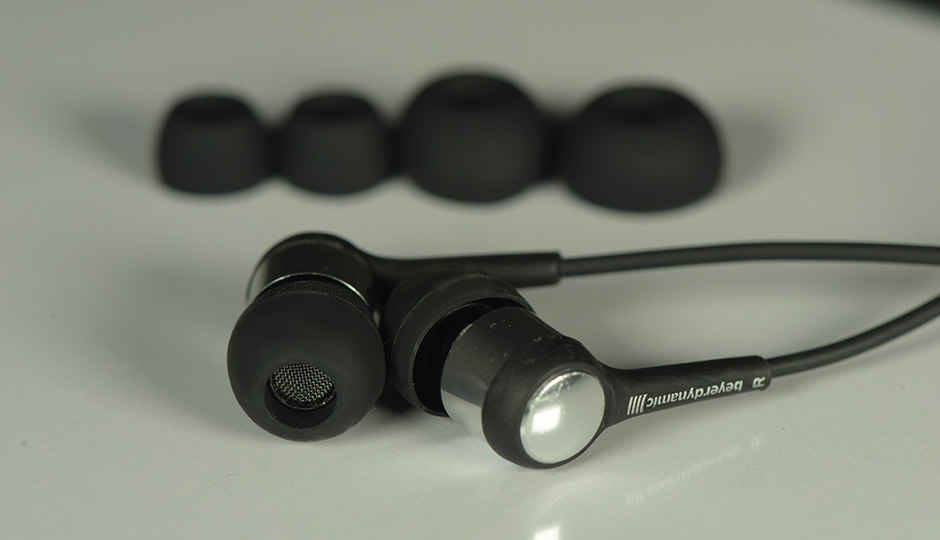 Beyerdynamic Byron Price in India

1799 /-

Buy Now
Set Price Drop Alert
A very basic in-ear headphone from the stables of the german audio-gear manufacturers. It's no frills audio in its purest form.
Beyerdynamic Byron Rating

79

100
Our Verdict
The Beyerdynamic Byron is a no-frills, no-nonsense in-ear headphone that tries to draw on Beyerdynamic's rich legacy in making high-end audio and make it more accessible to the masses.
PROS
Adequately bass heavy (anything more would spoil it)
Fairly detailed
Light weight and comfortable
CONS
Mellower presentation than what you'd expect
No carry case
Passive isolation isn't great
Beyerdynamic Byron: Detailed Review
The Beyerdynamic Byron isn't exactly new. It launched sometime mid last year in western markets and was part of Beyerdynamic's foray into the relatively more affordable in ear segment – a departure from the super high end (and expensive) gear that Beyerdynamic is usually known for. The series is still new in India though, having "officially" launched here only last month. The question is, does the Byron do justice to the Beyerdynamic pedigree? Let's find out.

Build and design
The wired Byron is a fairly simple in its design. It features a regular four pole jack (Android compatible) that leads up to a Y-split and ultimately lightweight metal housings for the 9mm drivers. The cable is reasonably tangle-free but no frills like kevlar reinforced sheathing. The chord leading up to the left ear bud has the three button in-line pod with the microphone. The driver housing has silver accents and looks fairly decent though the finish could've certainly been better. Being lightweight adds to the comfort level when wearing these for extended periods of time.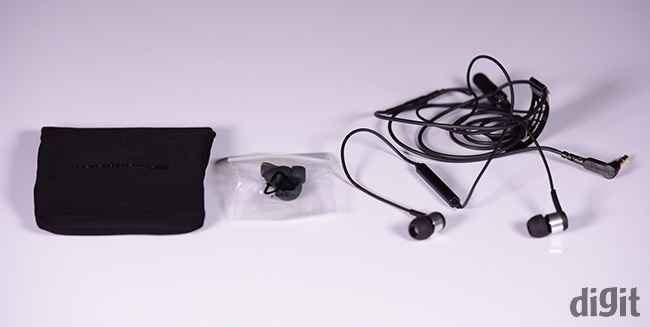 Features and performance
One of the biggest issues I had with the Beyerdynamic Byron is that it doesn't come with a hardcase. Most other in-ears in this price range these days manage to bundle a hardcase, so the lack of it certainly dropped the features score for the Byron. You do get a soft velvet-like carrying pouch though, so it's not a complete downer. Apart from that you also get replaceable silicone eartips in three sizes. Of course, the features score affects the overall score to a far lesser degree as compared to performance. So that's the facet we need to really focus on – how good do they sound?
Right off the bat, you'll notice that the bass, lower mids and mids are enhanced on the Byron. The sound signature is relatively warm but thankfully it's not at the cost of clarity in the upper ranges. In order to have a reference (and to draw comparisons) we brought in two in-ears with price points on either side of the Byron. The Byron falls roughly in between the old favourite SoundMagic E10C (Rs. 2000) and the Brainwavz B100 (Rs. 4100).
The Byron is quite sensitive, meaning, it can get pretty loud even with low power sources. For our sources, we used a combination of high res files (24-bit/192kHz) as well as medium bit rate streaming quality samples played from a Asus Xonar Essence STX and a Galaxy S6 Edge respectively.
Running our gamut of text tracks we realised that the signature/tuning is the type which will feel pleasant to most listeners. Vocals on Chris Rea's Call On Me were vivid while the guitar's sharp edge was retained. The performance on this track was more closer to the E10C than the B100.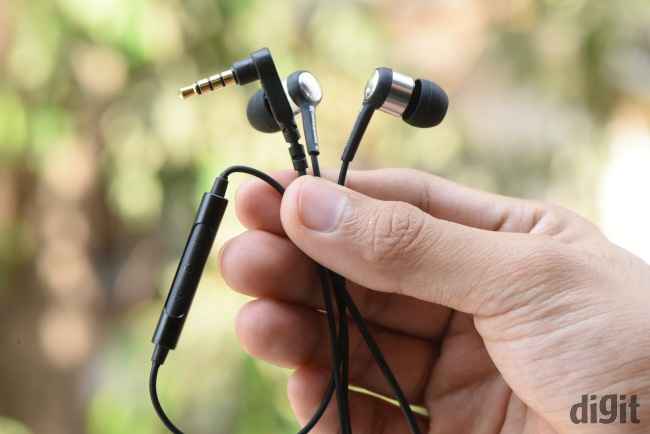 The sound is surprisingly open but at the same time little mellow. This kind of a signature does well for some tracks and not for others. For instance, On Mothejane's Mindstreet, the twang on the slap bass at the beginning of the song comes through with an impactful liveliness that is missing on even the B100. The presentation of the entire song feels rich. Similarly, on our EDM track I was delighted with the thump the Byron was able to reproduce. Honestly, for such tracks a flat response in-ear feels a little too subdued. You want that lower mid range boosted to add body to the track. Given this reasoning, I can't really say not being neutral is a bad thing for these in-ears, because at this price point you can't really expect that. If you are talking about reference grade equipment sure, but in this sub Rs.5000 range if you do come across a perfectly neutral IEM that's a rare discovery. On Selkies (Endless Obsession) by Between The Burried And Me, the mellow signature didn't do really well for the sharp crunchy overdriven metal that makes up this song. On the Complex Tonal Purity nuforce sample, the low cello comes through nicely. But the sparkly nature of the windchimes is a little subdued.
Specifications
Impedance: 23 Ω
Frequency response: 10 - 23,000 Hz
Cord length: 1.2 m
Driver size: 9 mm
SPL: 105 dB / m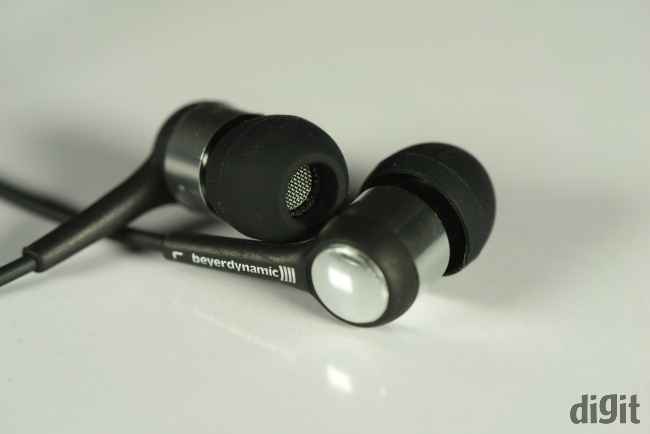 Bottomline
The Beyerdynamic Byron is a no-frills, no-nonsense in-ear headphone that tries to draw on Beyerdynamic's rich legacy in making high-end audio and make it more accessible to the masses. In this it succeeds – the Byron sounds good. It's got adequate bass to give most of your regular tracks that much needed thump. And at the same time detail isn't entirely lost. The mid-boosted sound signature does make it sound a bit mellow than most discerning ears would care for. Add to that the slightly off build quality and lack of a carry case make for downers that you can't dismiss very easily. If you want an in-ear that sounds good with most common genres and performance is your top priority you won't go wrong with the Byron. But don't expect looks, accessories and other frills.
Other Popular Deals
Samsung A7 2016 Edition Golden

Rs. 18990 *

Buy Now

Brainwavz Omega In Ear Earbuds...

Rs. 5646

Buy Now

Audio-Technica QuietPoint...

Rs. 14062

Buy Now
*Includes Cashback