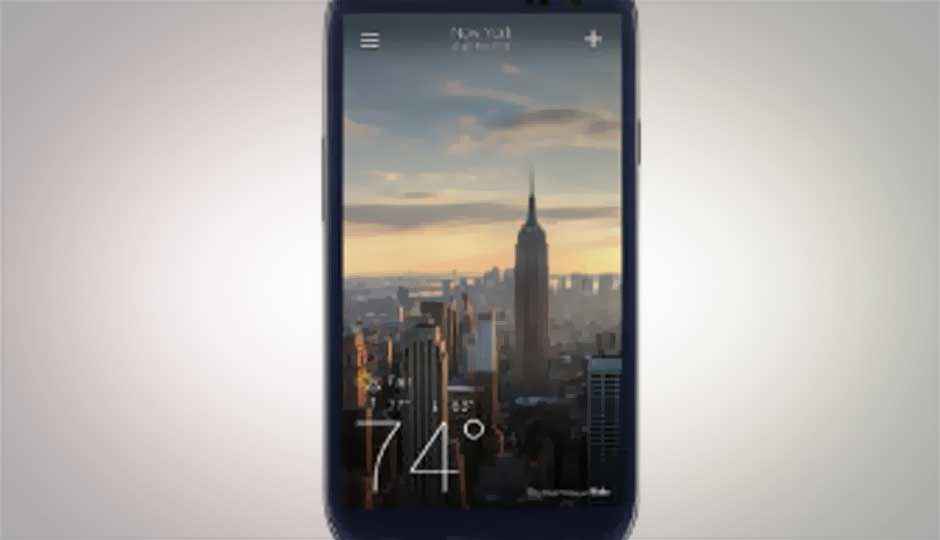 The Yahoo! Weather app is pretty popular on the Android and iOS platform. The Android version of the app has received an update and it brings with it a slew of features.
The new Yahoo! Weather Android app will showcase a new design with quite a bit of data enhancements. This app will bring together gorgeous Flickr photos of locations by weather and by time of day to the front of user experience. Yahoo! Weather app now includes 10-day forecasts (where the old app displayed a 4-day forecast with the current temperature, and also showed the day's high and low temperature), 24-hour forecast, chance of precipitation, wind and pressure, moon phases, UV patterns, sunrise and sunset times, an interactive map and a new widget for your lock screen. With the revamped weather app, checking the weather will become more beautiful, intuitive and personalized, no matter what device you're using. The app is free and available internationally for Android via the Google Play store.
Yahoo's director of mobile products, Marco Wirasinghe, wrote in a Tumblr post saying, "Checking the weather should be beautiful, intuitive and personalized, no matter where you are or what device you're using. We're hopeful you'll love the seeing the weather with a new design and lots of data enhancements."
Those of you that are interested can download the app for free from the Google Play store.