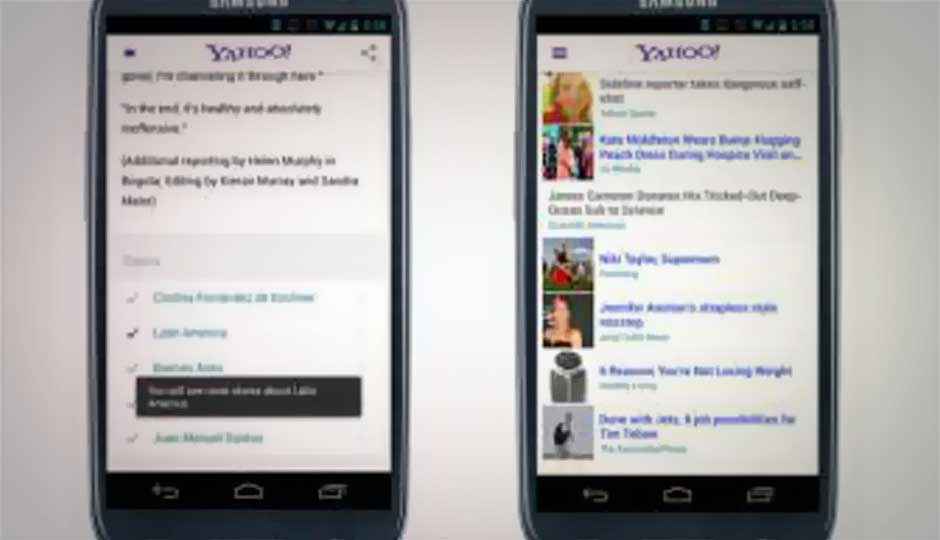 Week after Yahoo revamped iOS app with Summly integration, the company has rolled out same update for its Android version. The updated Yahoo for Android app shows quick, short summaries of news stories and has more personalisation options.
"At Yahoo, we want to be sure that all our products are available to you regardless of platform," Fernando Delgado, senior director of mobile and emerging product, said in a blog post. "The new Yahoo app for Android delivers the best of the Web with a virtually endless stream of personalized stories."
Now it is easier for users to browse through news summaries on the go. The app will show a visual stream of stories by default. Users can switch to a classic view, by clicking on the top left icon with three bars and under "All Stories", or simply tap the "Visaul" button to turn "Off".
The update also makes it easier to personalise stories on the Yahoo app. Users can scroll to bottom of each stories, and checkmark the topics they want more of, click to "x" to have less of them.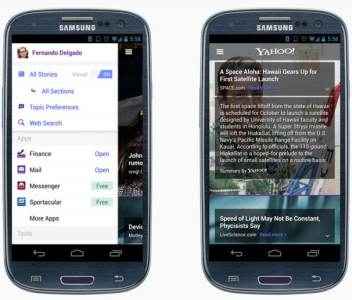 Yahoo has also updated its web, video and image search tabs. On the sidebar, users need to tap "Web Search" to enter the query. At the bottom, there are tabs for web, images or videos. On the top of each article, there's a button to share via Mail, Facebook, Twitter, and any other Android app installed that supports sharing.
The update is currently available for US users only. But, it's expected to be available in other regions pretty soon. The updated Yahoo app for Android is available on Google Play store.