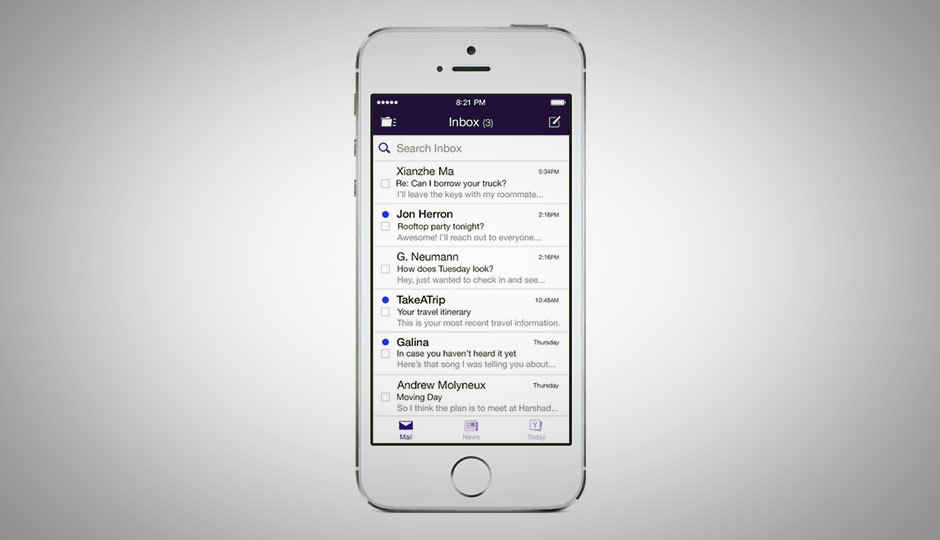 Yahoo has rolled out an update to its Yahoo Mail app for iPhone and iPod Touch. The update includes a slew of new features such as one-tap access to personalized and real-time information.
Though overall look remains the same, you will notice a couple of changes. There's a new panel with icons for Mail, News and Today at the bottom of the screen. The panel is supposed to be the single window to news, information and communications.
"When you're finished reading and replying to your email, see what's happening in the world by tapping on the News icon. From celebrity gossip to the latest political news, you'll find it in your personalized, visually rich news stream," explains Yahoo about the new update in a post.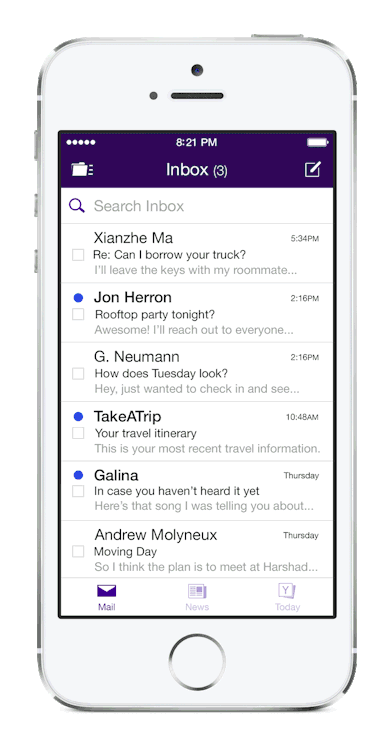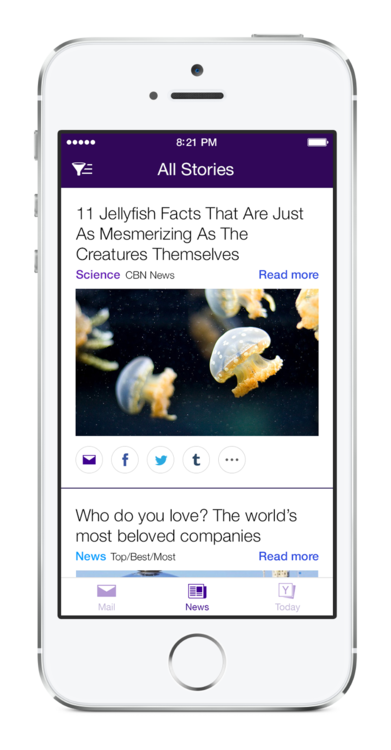 The Today icon features snapshot of the information, ranging from local weather to news digest. The update is currently being rolled out for US users via the App store over the next couple of weeks.