Yahoo has bought Lexity – a four-year-old company specializing in software applications. The company was founded in 2009 by former Yahoo employee Amit Kumar and has clients spread across 114 countries. Yahoo has not disclosed the financial terms of the deal yet.

Lexity which calls itself the "one-stop-shop of e-commerce services." recommends marketing apps designed to increase online merchant sales. Amit Kumar stated in a blog post, that the acquisition would not affect its merchants. All Lexity apps, including the Lexity Live app, will continue to run seamlessly. The company will continue to provide support to its merchants and work towards enhancing its Commerce Central platform for developers. Lexity applications will continue to operate as an independent entity for the time being.
Amit Kumar and his team commented on the acquisition in a blog post, "We've been humbled by the overwhelming positive response. We are excited to join forces with Yahoo and to continue building on our vision."
Yahoo added, "We will continue to support the current platform, the Lexity Live app, existing customers, and third party apps and developers. In the near future, we plan to integrate the service with the Yahoo Small Business offering."
Yahoo's CEO Marissa Mayer has been in the news for her acquisition spree. Lexity is the 20th company that Yahoo has bought in the past year under Mayer. Recently the company bought Tumblr for $1.1 billion, Qwiki video sharing app for $50 million and Xobni e-mail address book startup for $48 million.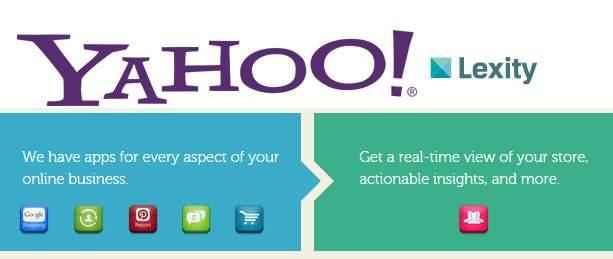 Source: CNET