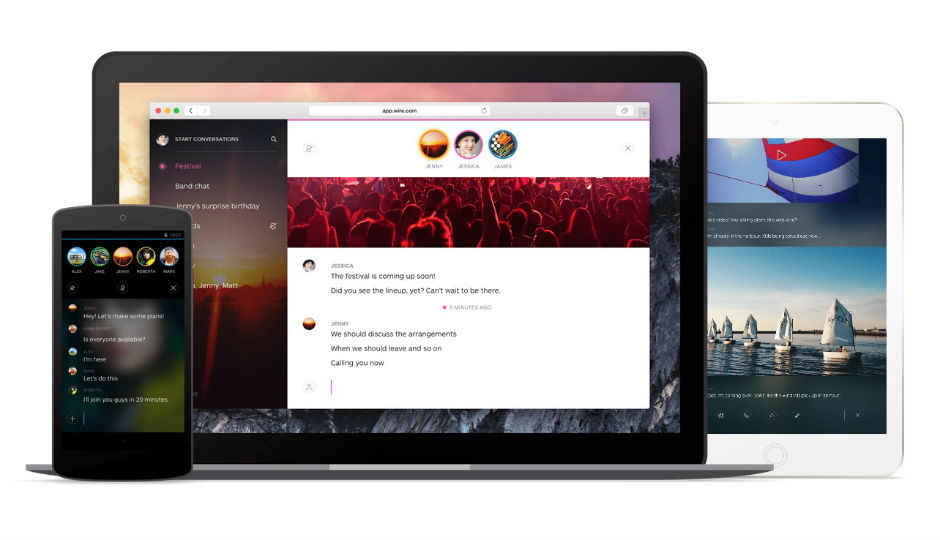 IMs have more or less replaced text messaging nowadays, and since Facebook's acquisition of WhatsApp, things have escalated to a whole new level. It's at a point though, where most instant messengers are focusing on everything but their core usability. Which is where Wire comes in. The instant messenger is only half a year and hundred thousand downloads old, but it's making a statement which is completely different from the WhatsApps and WeChats of the world.
The good
Wire's focus is simple — design and privacy — two things that we all care about and the most popular IMs are often accused of not paying attention to. The app was conceptualised at a point when WhatsApp was breaking the market, and Edward Snowden had just opened, not only the US', but the world's eyes, to the lack of privacy in our lives on the Internet.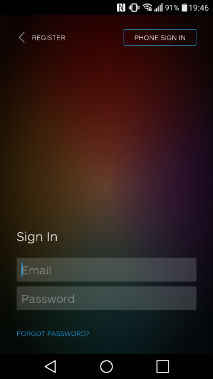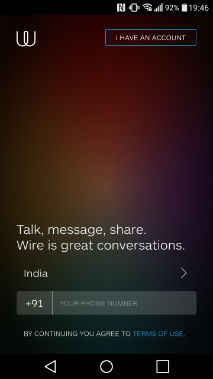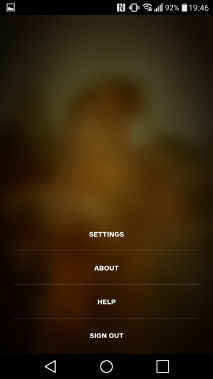 From signing up for Wire, to chatting through it, you always marvel at how good the app looks. There are no buttons on the screen, save a Search button on the top right. Wire puts your contacts on the screen, those that are using the app that is, pretty much the same as WhatsApp. You can use search to find contacts or send invitations to your friends.
Wire does have a very limited user base in India right now, but getting the Digit team here to use it, was enough to show us that we'd like to use it in future. The app is simple and focuses on simple messaging, but with added features. For example, Wire just recently added the voice calling (VoIP) feature to the app. Not only can you call individual contacts, but you can start a group and then call multiple contacts at the same time, to set up a conference call.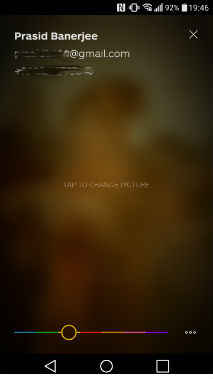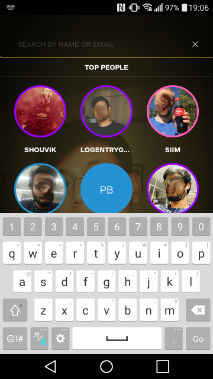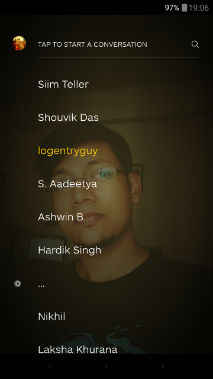 Before you ask, no it doesn't have emojis, and to be honest, we don't think it ever will. That's where the most fun aspect of Wire comes in though. Instead of emojis, you can simply send GIFs to your friends. It's not a big or a very useful feature, but one that makes for a lot of good laughs and we daresay 'colourful' conversation.
All of this is complemented by Wire's minimalist design and the fact that your communication is encrypted, which brings it all together. The app allows you to share scribbles with friends, camera images, and if you've ever been a fan of the age old Yahoo Messenger, you will really enjoy the 'ping' option in Wire. It makes sense too, considering that the app is backed by co-founders who used to be part of Skype. In fact, Jonathan Christensen, the company's CEO has also worked on the MSN Messenger before he joined Skype.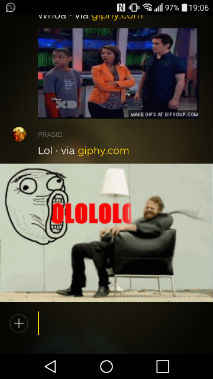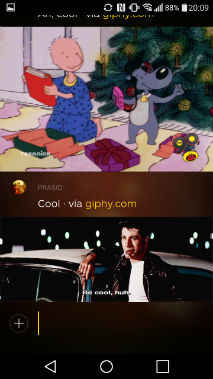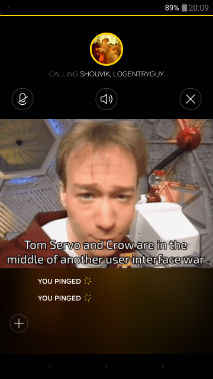 The bad
Having said all that though, Wire is still very much a work in progress. Being only half a year old, the company is working on adding more features right now, and not everything works as smoothly as you like. For example, the GIFs can be used effectively only when you're on WiFi. In countries like India, where Internet is still patchy, you won't really be able to use GIFs on the go, thanks to the slow speeds.
Which brings us to the fact that Wire's user base in India is so low that the company isn't exactly focusing on the country at the moment. That is not to say Wire won't. The company says it has a small but very interested fan base from India and will definitely look to adding features for the country in future, if and when the users grow.
Lastly, while iPhones and the mid-range to high-end phones run Wire without much trouble, lower end phones do struggle somewhat with the GIFs and scribbles.
Bottomline
Having used Wire for a good month now though, we're quite certain that we'd want to use it. The app looks good, literally inviting you to use it because of the minimalist yet stylised design. The GIFs provide something unique, for when you're simply goofing around with your friends. The voice calling facility is available as well, making it everything that one really needs from an IM. Oh and if you're wondering, there's also a web version for the app.
Wire is available on Android and iOS right now.
Other Popular Deals
Samsung A7 2016 Edition Golden

Rs. 18990 *

Buy Now

Redmi 6A (Rose Gold, 2GB RAM,...

Rs. 6099

Buy Now

Mi A2 (Black, 4GB RAM, 64GB...

Rs. 13999

Buy Now
*Includes Cashback
​