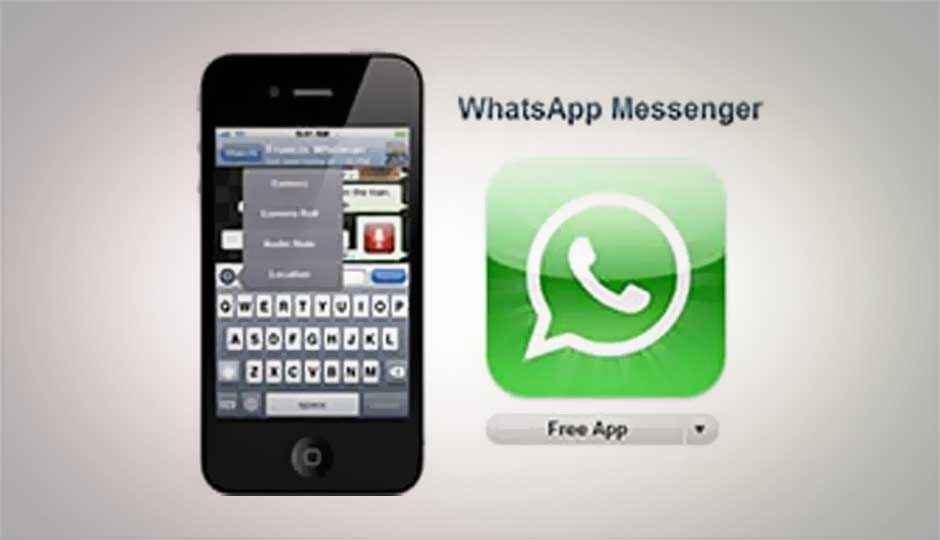 WhatsApp processed more than 54 billion messages on new years eve. The company tweeted that its 400 million users sent 18 billion messages and received 36 billion messages in a single day. The previous record set by the company was 27 million messages in a day in June last year.
WhatsApp started in 2009 is popular in emerging markets like India, Africa and Brazil. The free messaging service achieved the 400 million users milestone globally and has more than 30 million users in India. WhatsApp has tied up with Tata Docomo and Reliance to offer unlimited WhatsApp usage to Indian users. According to a recent report, the messaging service adds more than 50 million new users each month and aims to reach the half a billion user mark by 2014 mid year. According to a report the company will have more than 2 Billion users by 2014 year end.
Happy '14! On Dec 31st our users sent 18B msgs and received 36B = 54 Billion total messages in a day… ~3x in a year: https://t.co/BbUwBu4sgW — WhatsApp Inc. (@WhatsApp) January 7, 2014
— WhatsApp Inc. (@WhatsApp) January 2, 2013
The company recently disclosed in a blog post that its 400 million users send more than 16 billion messages every day, receive 32 billion and send 500 million images every day. That's much more than other popular messaging services like Snapchat, which gets 400 million images per pay.
WhatsApp's closest competitors are China-based WeChat with 297 million users and Japan-based LINE which has 300 million registered users, but according to the numbers they have a long way to catch up. The popular instant messaging app allows users to send free photos, messages, videos and audio messages to people on their mobile contact list. The app is available for free for Windows Phone, iPhone, Android, and BlackBerry users.