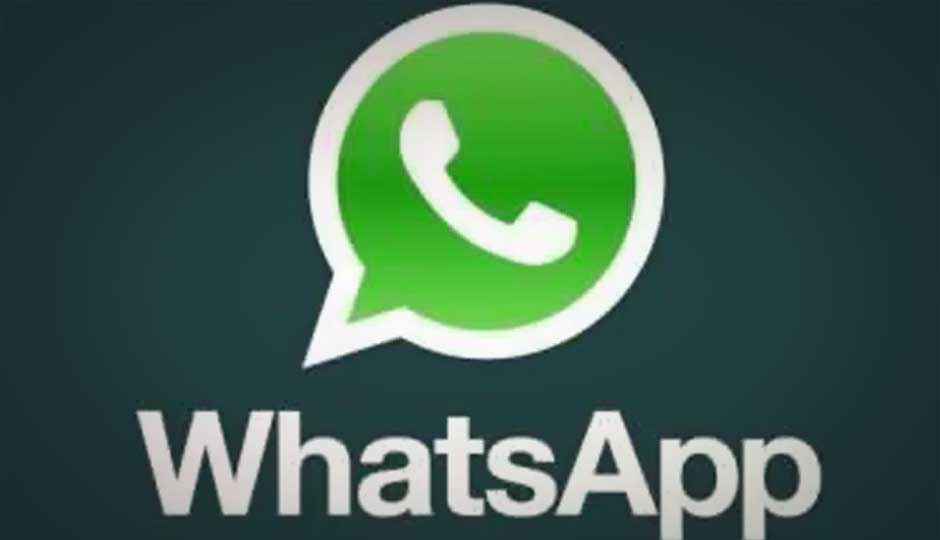 Instant messaging platform WhatsApp now has 30 million active users in India, adding about 10 million users in the last one month. In August 2013, WhatsApp had claimed to have 20 million monthly active users in India and 300 million users globally. While WhatsApp continues to enjoy massive popularity in India, the instant messaging platform has also entered into a partnership with TaTa Docomo to offer unlimited WhatsApp usage to users.
As per the partnership, Tata Docomo is offering two packs to its prepay GSM customers, priced at Rs 15 and Rs. 30 with validity until 15 and 30 days respectively.
"These data packs will enable Tata Docomo prepay GSM customers to enjoy the hugely popular WhatsApp with specially customised value for money data plans and with unlimited use," the company said in a statement.
"Standing tall on the fundamental tenet of simplifying consumer's life, dedicated WhatsApp data packs serves up a hassle-free experience for our consumers with a clear focus on enriching the data experience," Tata Docomo Head VAS Marketing Rishimohan Malhotra said.
"This partnership allows us to tap into Tata's market presence in India and continue WhatsApp's significant growth as the global leader in the mobile communication space," WhatsApp Co-Founder Brian Acton said.
It's notable WhatsApp had entered into a similar partnership with Reliance Communications (RCom) last year. Under the plan, RCom offered unlimited access to WhatsApp on prepaid Reliance GSM network at Rs. 16.
Even as WhatsApp continues to dominate the IM segment in India, other instant messaging applications such as Line, Hike, ChatOn and BlackBerry's BBM are also gaining popularity. Japan-based Line recently announced crossing 10 million milestone in India.
Samsung's ChatOn, which surpassed 100 million users in September, rode high on 'a steady growth' in countries like India and China. Newly launched Viber recently went past 15 million users in India. Hike is also aiming to compete with WhatsApp with its recent $7 million investment boost.