Twitter has rolled out a major update to its Vine for iOS with a range of new features and fixes for multiple issues. Interestingly, it has launched a new feature called 're-vine", which allows users to share other people's posts with your all of your followers, just like retweet.
Vine for iOS now has a redesigned camera feature that includes new grid, focus and ghost tools to make capturing videos easier and more fun. Twitter has also introduced 15 channels for users to submit posts to or browse from the Explore screen, featuring genres such as comedy, music and nature. All genres having their own theme and popular feed.
Another major new feature is "On The Rise", which helps users discover new people who are starting to capture the attention and interest of the Vine community.
To appease privacy advocates, Twitter has launched protected posts. This allows you to have more control over who can see your posts, you can now protect your posts, which means only the people you approve to follow you can see them. And of course, if you choose to share one of your protected posts to Twitter or Facebook, then it will also be viewable on the web.
You can download the updated Vine for iOS from here. According to Twitter, the protected posts will be available in an Android update soon.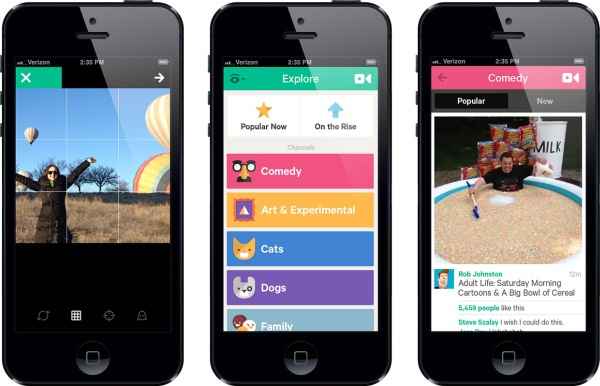 Source: Vine