In what's sure to be a shot in the arm for Indian game developers, UTV Indiagames became the first company in the world to record over 100 million downloads on the Nokia Store last week. What makes the story even more interesting is that the Indian game developer had surpassed the 50 million download mark only three months ago. Let's take a closer look at the details of this milestone.

It's heartening to see that the games were downloaded from a diverse global audience, and not just by Nokia users based in India. Top 10 countries contributing to UTV Indiagames' 100 million downloads on Nokia Store were as follows: India, Vietnam, Brazil, Turkey, Indonesia, Thailand, Russian Federation, Mexico, Pakistan and Saudi Arabia. This reflects that the games offered struck a universal nerve for their popularity. It's a testimony to the strides taken by a leading Indian game developer to go global and successfully attract a worldwide audience.

"Just three months back we had crossed the 50 million downloads mark. And now three months on its 100 million already! We are delighted that users across the world are enjoying our games," said Vishal Gondal, CEO, UTV Indiagames. He further added that, "this achievement encourages us to continue to develop world-class games across genres."

The most successful genre of games downloaded in the 100 million milestone were Cricket, Bollywood, Casual and Action. Some of the top games downloaded by audiences around the world -- including India -- were Ra. One Genesis, T20 Fever 2011, Aladdin, Force, D3 Commando, Mowgli in the Jungle Book, and Monster Truck Dash.

UTV Indiagames offered an interesting insight about the top handsets across all titles of their over 300 games offering on the Nokia Store. The Nokia X2-01, Nokia 2700 Classic, Nokia X2-00, Nokia 5130 XpressMusic and Nokia C3-00 are the most popular handsets downloading UTV Indiagames' games. Who says Symbian is dead?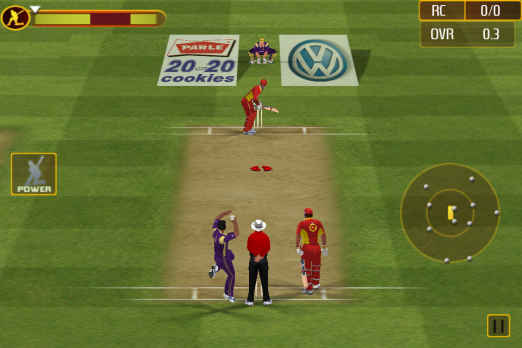 UTV Indiagames recently launched IPL Cricket Fever for Android, iOS and Java
Also read,
UTV Indiagames launches IPL Cricket Fever for Android, iOS and Java
UTV Indiagames hits milestone on Nokia Store, with 50 million downloads
Ovi Store officially rebranded as Nokia Store