UTV Indiagames has launched IPL Cricket Fever, the official IPL season 5 game, which features all the nine teams, and is available across platforms on Android, iOS, and Java.
Speaking on the launch of the game, Vishal Gondal, CEO, UTV Indiagames said, "Year on year the craze for IPL is only increasing! Cricket enthusiasts want to live, eat and breathe the tournament. The official IPL game gives them the opportunity to do just that! They can enjoy playing the game with the original players with original teams as and when they like. The game last year did millions of downloads, this year with added features, intuitive touch controls and ultra-realistic animation we see this game performing even better."
IPL Cricket Fever features three game modes – Quick match, Powerplay and IPL Tournament. According to UTV Indiagames, the "IPL Tournament" mode allows you to play the entire IPL schedule, with 3 customizable difficulty modes.
Special effort has been made to give IPL Cricket Fever an intuitive control mechanism for touch devices, and users will be able to play a wide variety of shots, and bowl a variety of balls, naturally.
Apart from a real-time leaderboard of the real IPL, players of the mobile game will also stand a chance to win the mobile 'Man of the Series', or, the player with maximum number of wins during the current IPL season (4th April – 27th May). The winner will get a Volkswagen Vento 'IPL Edition' car.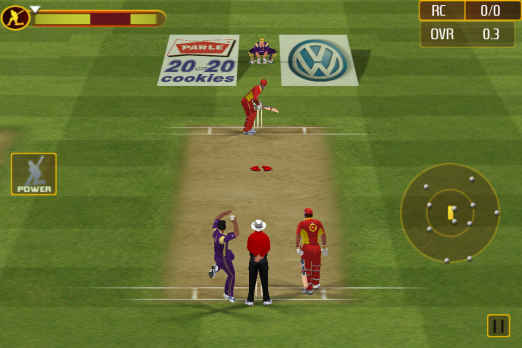 Find the game download links below: