Twitter on Wednesday released quite a few changes to its Web and PC based app, TweetDeck. The changes include improvements in design, options to customise, and several other new features. Users can access the update via web.tweetdeck.com.
"If you use the Windows app, just restart to trigger an auto-update. Chrome app users should restart Chrome to update the app and the updated Mac app is available now in the Mac App Store. "This update makes TweetDeck easier to use with design enhancements, personalization options and the addition of several frequently-requested features," says Twitter in a blog post.
Despite the update, the application appears the same for the most part. A new option, however, has been added that lighten things up with a new white and blue theme, doing away with the dark background. Users can swap colours by clicking the toggle button, placed on the top toolbar.
Users can also use the setting menu to customise font size, from small (13pt) to medium (14pt) to large (15pt).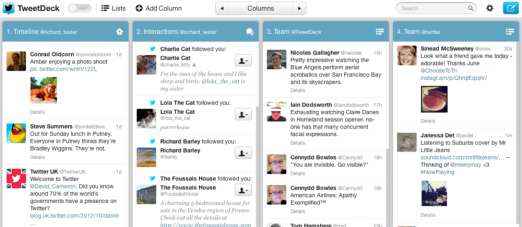 Back in December last year, Twitter had overhauled the application that the company says had helped in coming up with new features and add user feedback in the app. Twitter has since then released quite a few improvements, making the navigation smoother, improved web support, and greater user engagement. Find out more about the update to TweetDeck here.