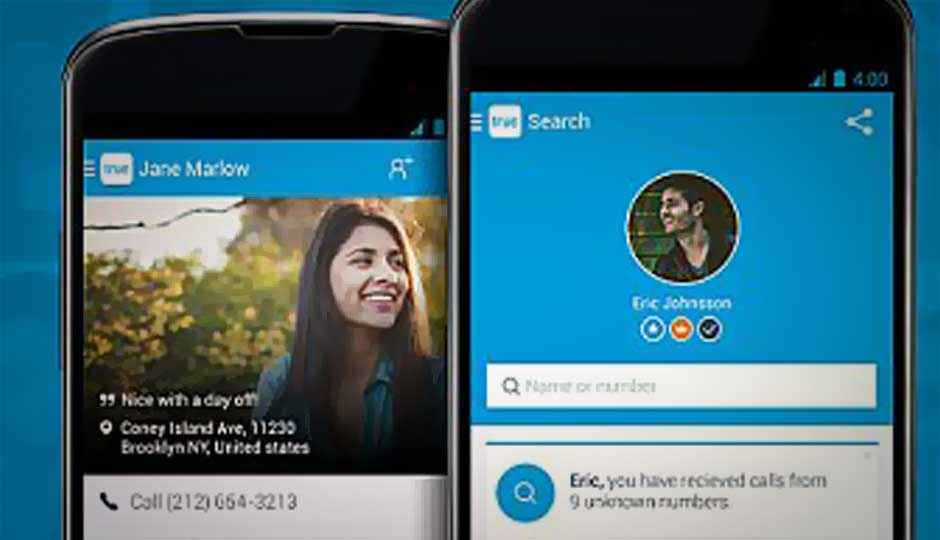 Twitter has tied up with Truecaller reverse-lookup telephone directory in India, to let users find people on Twitter via their phone numbers. The integration comes with the new Truecaller 4.0 update and is currently available for Android users, with plans to expand to iOS, Blackberry 10 and Windows Phone 8 soon.
Truecaller's CEO and co-founder Alan Mamedi says that this is the first time that Twitter has partnered for such a service and the partnership was made possible by Twitter CEO Dick Costolo. The details of the deal have not been disclosed yet.
Alan Mamedi, stated, "With this new integration, a Truecaller user can instantly tweet back to a missed call that has a Twitter account connected to the phone number. This is especially valuable for users in India who are looking for a fast, free and reliable way to communicate."

"Our users are gaining added value with Twitter being integrated into the app. We know that a majority of our users use Truecaller to identify unknown numbers, and we predict that the Twitter aspect will improve the quality of information Truecaller is able to provide," the CEO said. Truecaller will also add other countries into the twitter fold after this initial project, Mamedi added.

Truecaller is currently adding 1 million users per week, and about 500,000 of those are coming from India. In total, Truecaller has more than 22 million users in India. Truecaller works as a crowd sourced directory and shows you Caller ID for unknown numbers by cross-referencing it with other users' phonebooks. It has also tied up with other directory services to show the numbers of local businesses, besides individuals.
Earlier Truecaller had launched a Facebook app that allowed users to look up their online friends phone numbers. Users can access the Truecaller Facebook app by logging in to their Facebook account from their PC and click on the Truecaller's Facebook Fanpage.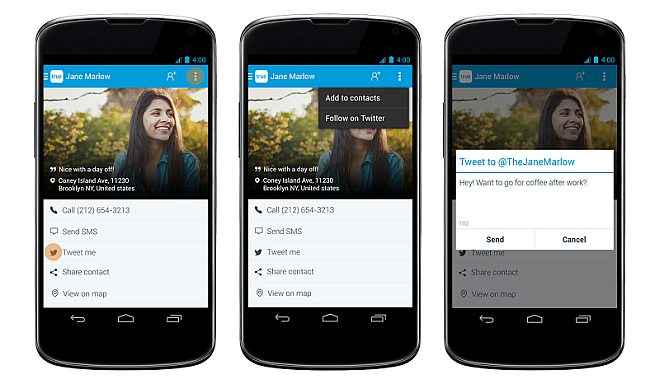 Source: Techcrunch