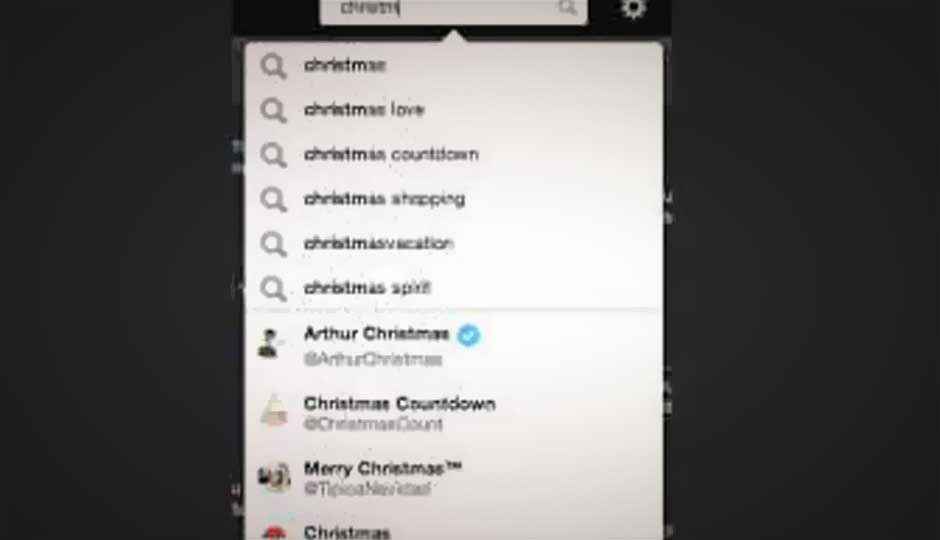 TweetDeck has rolled out an updated version of its TweetDeck Chrome application. The update brings significant improvements to the search box functionality. The Typeahead and People Search update for the Chrome TweetDeck app makes "extremely easy to find someone you are looking for, and you will see suggestions of similar search terms, making topic searches more effective". The update will gradually roll it out to the Web, PC and Mac versions over the coming weeks.
TweetDeck explains how the new feature works: You need to click in the search box, and a new dropdown box appears featuring yours previous searches. Click on a previous search to re-run it. You can clear the history by clicking on the "Clear history" link at the bottom.
As you type each character into the search box, two things happen in real time:
1. A related search is run. This effectively tries to autocomplete your search term, potentially saving you from having to type the whole word or phrase. Search results will be displayed in the top half of the search dropdown.
2. A user search is run, and this displays user accounts whose names contain the search term in the bottom of the box.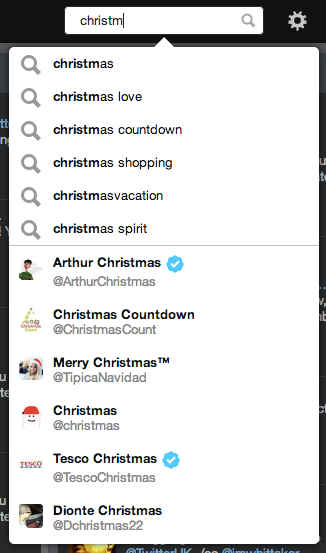 If one of the suggested search terms matches with what you were searching for, then clicking on that term updates the search dropdown with Tweets that match that chosen search term. From here you can interact with the Tweets in the expected way or add the search results as a live updating column to your TweetDeck.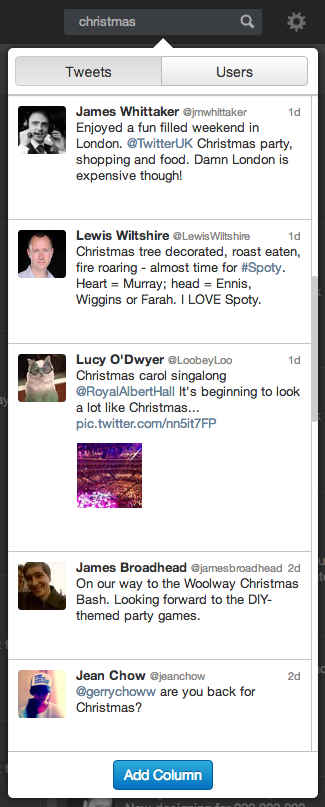 You can also click on the Users button at the top and swap to a list of those user accounts which match the search term i.e. the user account name or profile contains the search term.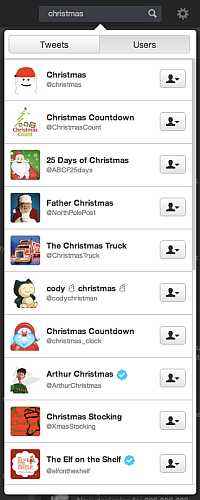 "With the list of matching accounts, you can either click on the account name to close the search dropdown and show the pop-up profile panel or click on the user account dropdown button where the usual account actions can be performed such as following, add to list, send DM etc," explains TweetDeck.
Source: TweetDeck