The new Facebook app by Truecaller allows users to look up the phone numbers of their friends online. The app uses Truecaller's reverse number lookup to identify a number and users can even see scores for spam callers.
Truecaller app has become very popular in India and helps you in screening calls from telemarketers which can be marked as spam and stored. The global phone directory has millions of phone numbers and users that it collects to its cloud database after installation.
Users are given an option to keep their contacts private through the privacy settings. The app also sends a request every time someone asks for their contact details. To access the Truecaller Facebook app users need to login to their Facebook account from your computer and click on the Truecaller's Facebook Fanpage.
According to the official announcement, "Now you can enjoy searching a number as you talk to your friends on Facebook; no mobile required! The Truecaller Facebook app allows you to use Truecaller's reverse number lookup to identify a number and see its' popularity! Spam score is also available for numbers that are identified and ranked as spam callers."
Recently Truecaller's data was hacked by a hacktivist group Syrian Electronic Army (SEA). The hacking group announced this in a Twitter post, along with an image that showed details of some users of the app. This has raised a lot of security issues, however Truecaller maintained that no information was lost in the process.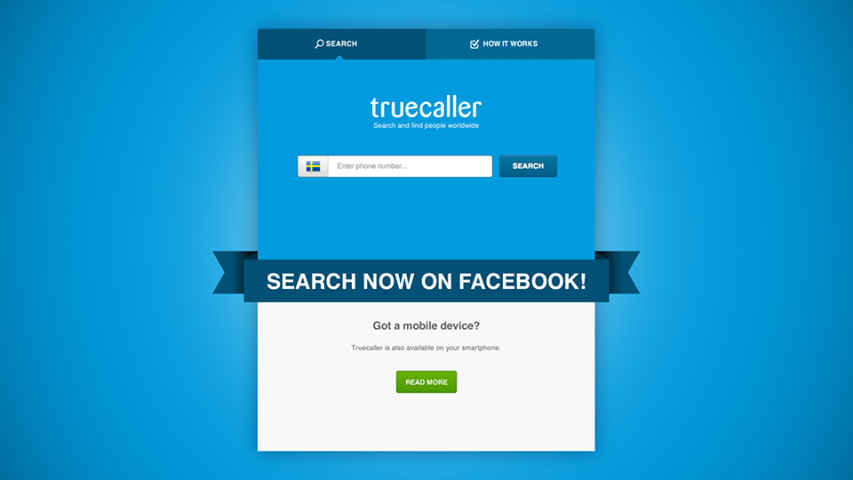 Source: Truecaller