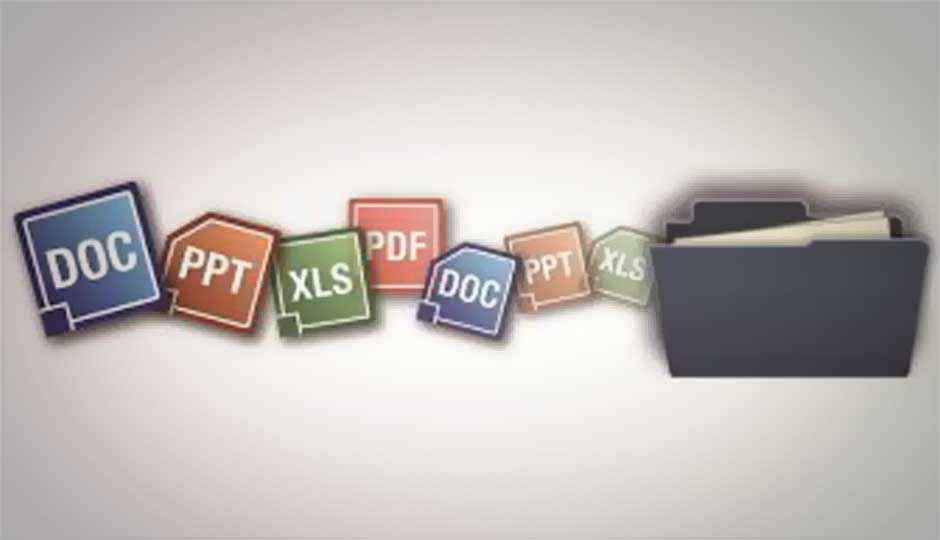 Gone are the days when traveling meant you could sit back and enjoy the scenery and be left alone with your thoughts. Nowadays it's all about working on the move. Checking email, editing documents, correcting your excel sheets and making last minute changes to your PPT - it's all accomplished on the move.
With advancements in technology, people started editing their documents on the go on laptops. With the dawn of the smartphone and tablet era people have started taking care of professional work directly from the little device in their pockets.
Editing and reading documents on the go may be a little tedious, but fortunately, there are apps to make this process as comfortable as possible.
So, here's a look at 5 Android apps that help you access Word, Excel, PowerPoint and PDF documents on the move.
1. Documents to Go
Documents to Go is one of the most popular document viewing app. There is a free as well as paid version available for users. Some Android devices come with the paid/free version preloaded making documents access easy on the devices.
The free version of the app supports file formats including .doc, .docx, .xls, .xlsx, .ppt, .pptx. The catch is that in the free version of the app, users can only view the documents but not edit them. If you would like to edit the documents, then you will need to purchase the full version of the app.
The paid version of the app also brings with it the following features:
Edit, view & create Microsoft Word, Excel, & PowerPoint files & PDF file viewer
Supports password protected Word & Excel 97-2008 files
Google Docs support. Download, view & edit files from Google Docs directly in Docs To Go
Desktop application for bi-directional synchronization with your device's USB cable
Seamlessly move files from device to computer (Available on Windows Only) using the FREE desktop app
Android users can download the app here.
The app costs Rs. 833 on the Google Play store.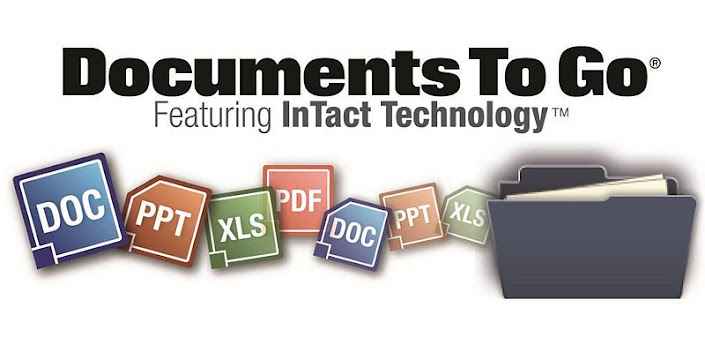 2. Google Docs
Google Docs is now a part of Google Drive. With Google Docs, you can upload/ create your documents and excel sheets and share them with friends and colleagues. You can also monitor who can edit them and who can view but not edit the documents.
With Google Docs now a part of Google Drive, you can store all your files in one place (cloud storage), so you can access them from anywhere and share them with others. Users can use the Google Drive Android app to access photos, documents, videos and other files stored on Google Drive as well. Files can locally be saved offline on your device so that users can access them even if you are offline.
Some features of Google Docs are:
Create and edit documents
Edits to Google documents appear to other synced devices in seconds
Make quick changes to spreadsheets
View PDFs, presentations and more
Upload and convert files to the Google Docs format
Android users can download Google Docs (now Google Drive) for free here.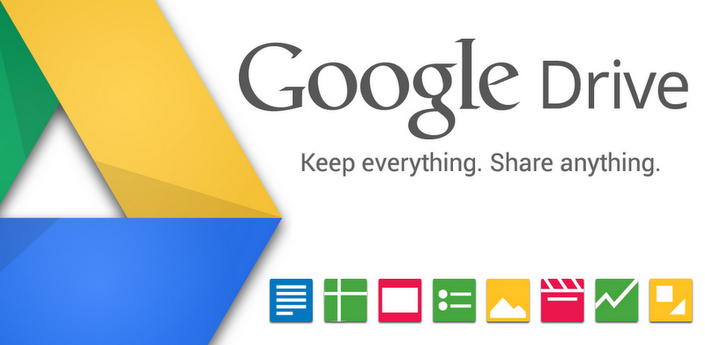 3. Quick Office Pro
With Quick Office Pro, users can create, edit and share Microsoft Office files from the comfort of their smartphone.
Quick Office Pro, lets users open and edit Microsoft Office documents, spreadsheets, and presentations, as well as, PDF files. These documents can be accessed both online and offline. The file manager in the app works seamlessly with users email attachments, locally saved files, and cloud storage accounts. This makes it easy for users to access their information from a variety of sources.
Quick Office Pro is compatible with a large number of file formats such as .doc, .docs, .xls, .xlsx, .ppt, .pptx and PDF.
Android users can download Quick Office Pro for Rs. 833 from the Google Play Store here.
4. DropBox
Dropbox, is a cloud storage service that lets users take all their photos, docs, and videos anywhere.
Users can install Dropbox on their PC/Mac. All the files saved in the Dropbox folder can then be accessed from smartphones/tablets.
Some features of Dropbox are:
Data saved on the PC syncs with the all your devices instantly.
Users can easily edit docs in Dropbox.
Android users can download Dropbox for free from the Google Play store here.
5. Kingston Office
Some great office utility apps such as Documents to Go and Quick Office Pro are paid apps and offer a bang for your buck if your professional life revolves around MS Office. Kingston office however is a free app that offers users similar functionality but for free.
Kingston Office allows users to view & edit office files on the go. Users can view .doc, .docx, .xls, .xlsx, .ppt, .pptx and PDF files and create .doc, .docx, .xls, .xlsx files.

Some of the features of the app are:
Built-in file manager that can automatically organize your office document.
You can open the attachment, and can directly send them after modification
Supports cloud storage services.
Android users can download Kingston Office for free from the Google Play store here.