1. Evernote
If you're on a smartphone, tablet, or a browser window of your beloved PC or Mac, Evernote is the best bet when it comes to efficient notetaking and saving quick nuggets of information (either through typing or taking a photo) on the cloud so that there's no chance of it getting lost easily. More than that, retrieving notes saved on Evernote is very easy. The service also has quite a nifty OCR to scan through texts captured in a photo note and showing you results (if any) for search related terms. Just give Evernote a try, if you haven't already. We guarantee you won't regret it.

2. Flipboard
When it first arrived, Flipboard was a breath of fresh air in a mobile devices world devoid of a classy, eloquent reading app for your social networking feed and other news websites. Even after all the years, the quintessential news reading app, Flipboard has only improved over with time – like a bottle of fine wine. Now, it also lets you create custom magazines from different sources, including your social networking feeds. If you've never tried Flipboard, it's time crawl out of that hole you were hiding in and bask in the warm glow of this app.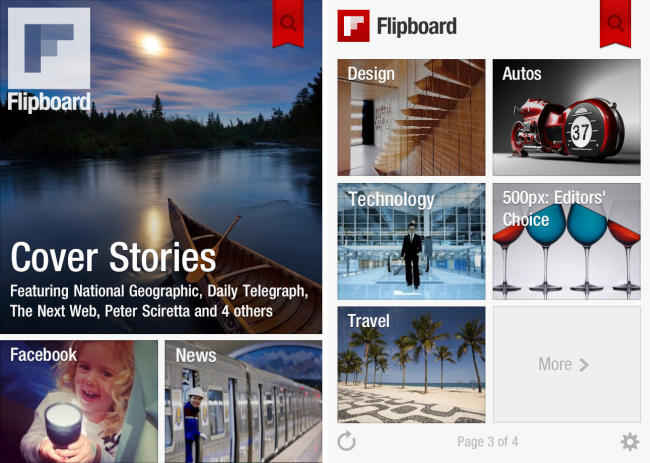 3. Kindle
Amazon's ebook reading app is now ubiquitous and is simple to use and offers access to your entire Amazon library. Just download it on your smart device, enter your Amazon credentials, connect to the Internet and sync all your Kindle ebooks to any supported device. Not only this, you can sync notes, bookmarks, and the last read point from a book on one device to another. Reading heaven!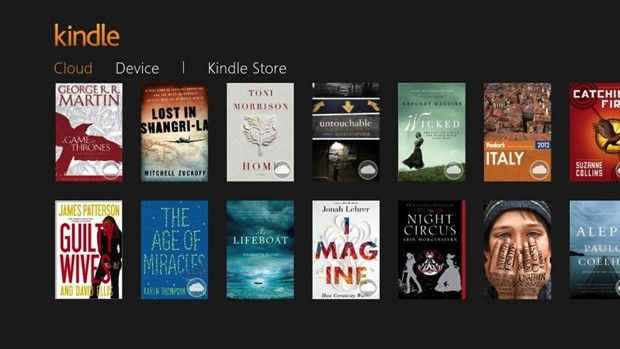 4. WhatsApp
Facebook Messenger is there, so are apps like Nimbuzz, WeChat, and many others. But there's no competition to Whatsapp, an almost ubiquitous app found on all smart device users. It's annyoing, it's distracting, but there's no escaping the charm, appeal and utter convenience of this ridiculously inescapable app. It's the only messaging app that most people need, circa 2014, as WhatsApp is an absolute must-have download, if you have more than two friends.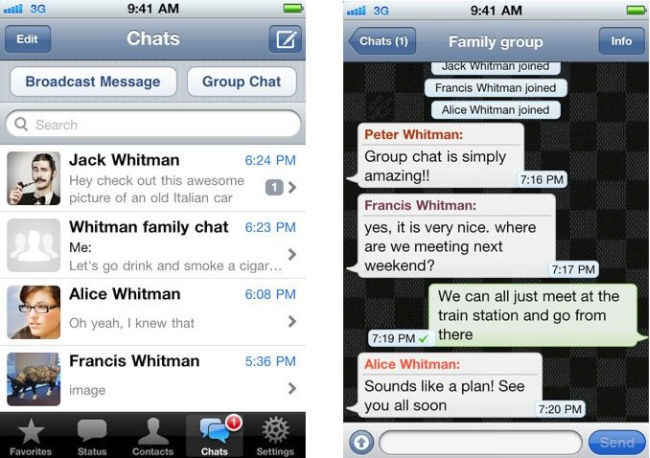 5. OneDrive
What started off as SkyDrive is now known as OneDrive, Microsoft's very own cloud storage service. It's a great tool to have on your smart device, especially to backup and sync all kinds of files from your smartphone, tablet, PC or Mac – whether it's at home or work – all at once without a hitch. Synced files can also be accessed through a standard Web browser and the service allows for sharing data through linked folders – either with the outside world at large or specified recipients or fellow OneDrive users. You get 7 GB of free storage, students additionally get an extra 3GB to play with. Time to run riot, eh?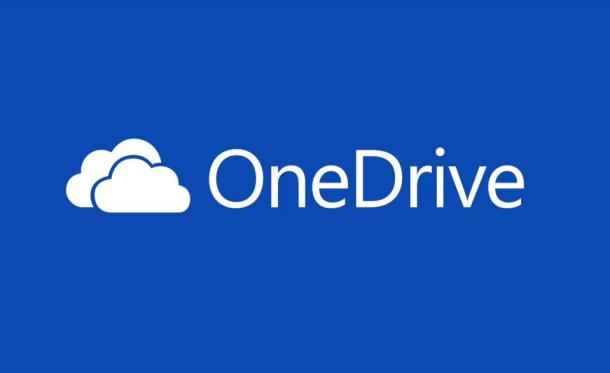 6. Instapaper
If you spend hours reading on your smartphone or tablet, Instapaper is one app that you probably would do well to use. Because as a mobile reader, it's not always a given for us to be able to download a web article at the press of a button – especially when you're on the go, where cellular data is erratic and expensive. In such cases, use Instapaper to tag and save articles for later reading on your device itself. Seriously, you don't even need an internet connection to read the saved apps.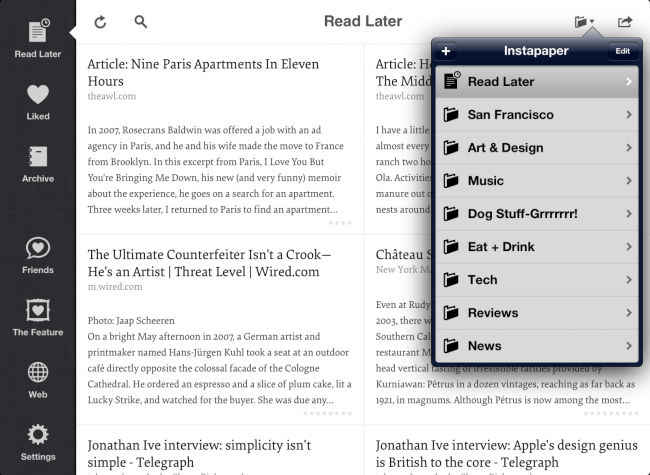 7. Skype
Many have come and many have gone, but when it comes to video chatting and VOIP there are few services that hold their own like the way Skype does. You can video chat in HD 720p, voice call other Skype users from around the world, or call real cellular mobile or fixed landline numbers situated anywhere in the world (with purchased call credits, obviously). There's a reason why businesses and casual users prefer Skype for their chatting needs, and it's the same reason Microsoft broke the bank to purchase it in a multi-billion dollar deal.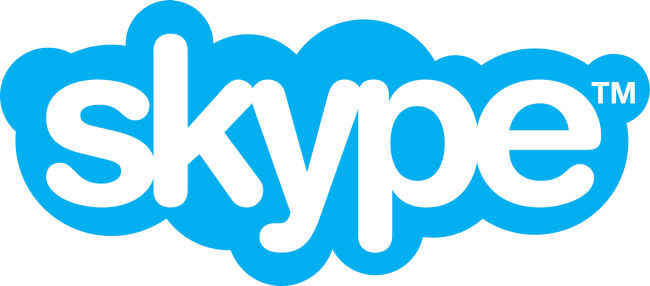 8. Foursquare
It's a location-aware social network that's taken the Interwebs by storm. Foursquare has cleverly clubbed the GPS tagging with the added layer of gratifying gamification to award recognition and perks to its user base. It's also given the word 'mayor' a whole new meaning. Get in on the act!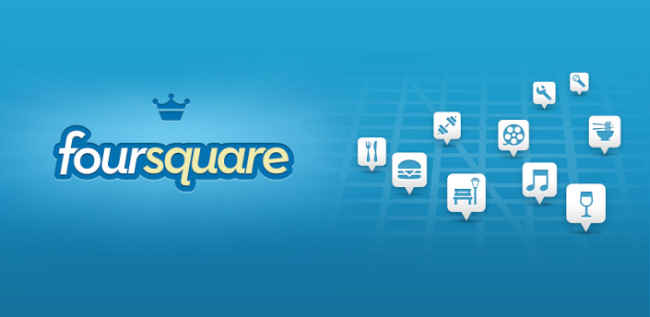 9. Google Maps
The only GPS navigation app that you should use on your iOS, Android or any other platform for that matter. Google Maps is quick, extensively covers Indian cities and towns, and is completely free. It also gives you POI reviews, voice navigation, and other ways to find your way from A to B or scout a location like a boss.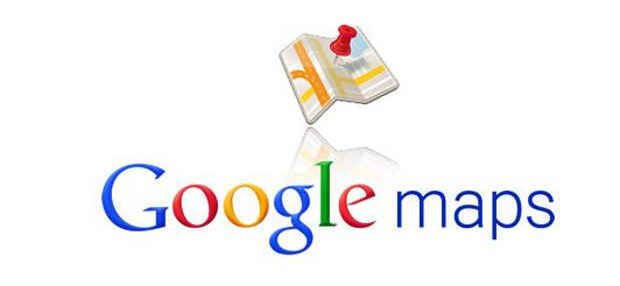 10. Instagram
One of the most popular apps ever, Instagram's huge base of users means that if you want your photos seen by an audience, you have to be here. Beating Flickr, Instagram leveraged iPhone photography and spurred the genre to new heights. Still going strong!