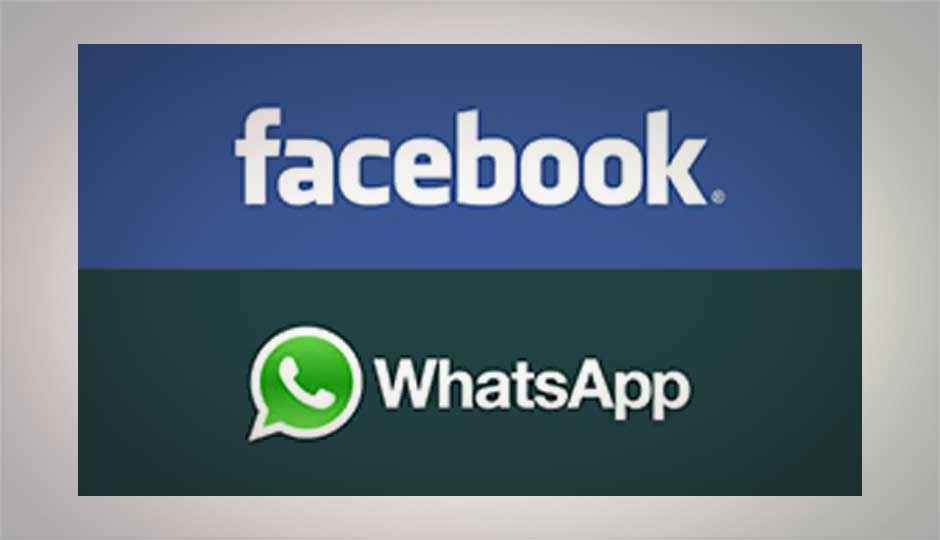 Facebook just staked one tenth of its entire market cap into purchasing the incredibly popular messaging app, Whatsapp. The news broke early this morning, with details surfacing that the messaging app has been bought out by the social networking giant for $16billion, along with additional $3billion in bonuses. That's a whole lot of money being exchanged, but along with that, Whatsapp CEO Jan Koum has also been granted a seat on the Board of Directors. This merger hass sparked a lot of debate amongst many circles, and here at the three things we feel that could go very well, and three that could go horribley wrong

The Good: Single ID Sign-Up
With Facebook acquiring whatsapp, it would make sense for the company to implement a single ID sign-on. There is also the possibility of the messaging app tying into the social network to pull in more contacts, which would be a great feature as it would help on saving the cost of sending several invitation SMS.

The Bad: Ads!
As of now, Jan Koum has explicitly stated that under the $1/year subscription plan, Whatsapp will remain ad-free. However, there is nothing stopping Zuck and his cronies from deciding that a "free" version of the app must exist, one littered with ads. After all, advertising is where Facebook makes most of its money and where better to advertise than a messaging platform that has close to 450million users?

The Good: Messaging Robustness
Facebook has long held their head high with pride about never having experienced downtime (except that one time a few months ago). Whatsapp, on the other hand, hasn't enjoyed the same kind of luck. Their services are known to go down from time to time, something that could change for the better once Facebook is at the reigns. Better server farms, more backup hosting services etc would definitely bolster the already amazing quality of service Whatsapp delivers

The Bad: Privacy
Currently, Whatsapp does not store any messages on their server once they are delivered. However, Facebook has the personality of an incredibly clingy ex-gf who refuses to delete any conversations or photos you may have shared with it. We are concerned that with this acquisition, Facebook might start caching conversations and exchanged media on their server farms. Hike, a locally created and a very good messaging app, follows the same model of not storing messages and media. They even encrypt all messages exchanged over Wi-Fi using 128bit SSL encryption standards.

The Good: Independant Functioning
As for now, Mark Zuckerburg has declared that both Facebook Messenger and Whatsapp cater to a different audience, and will hence continue to receive support from Facebook as independent entities. this means that for those who rely on FB Messenger or Whatsapp, nothing will change, at least not in the immediate future

The Bad: You'll Still be stuck with Three Different Apps
Facebook's app ecosystem was already pretty fragmented, with a separate app for the social network, another for messaging, a third for managing pages and now Paper, a Flipboard competitor. Now with Whatsapp, it would mean an additional app that is essentially running off the same company. It would have been nice if Facebook would have considered some form of integration so that users don't have to download five apps in order to enjoy the full experience of the Social Network.

What do you think will happen? Do you feel positive about this sale or are you unsure? Feel free to leave your thoughts in the comments below!