Despite the fact that Whatsapp has more than 400 million users globally (as per the company's last reports), not everyone we know loves the Instant Messenger client. Some cannot be bothered to be "connected" with everyone who is in their mobile phonebook while others do not like the fact that Whatsapp isn't really very private, because just about anyone can send them a message unless specifically blocked. The app does lack a bit of sophistication as well, when compared to some of the rivals who sport better UIs and slicker deployment of features. And, all these faults could be forgiven except for the fact that it isn't free once you finish the complementary usage period.
So, what is the alternative? Well, there are many, actually. We handpick three of the best ones for you to switch to. And before you send any brickbats our way for not including Facebook Messenger or Google Hangouts, or similar apps, we did not want to confuse matters by making you switch to an IM app that piggybacks on a full-fledged social network. Simply because, what we are looking for through this exercise is a replacement for Whatsapp, which was in turn a replacement of the plain and simple SMS and similarly relies on phone numbers instead of online identities.
BlackBerry Messenger
Price: Free
Available for: BlackBerry, iOS and Android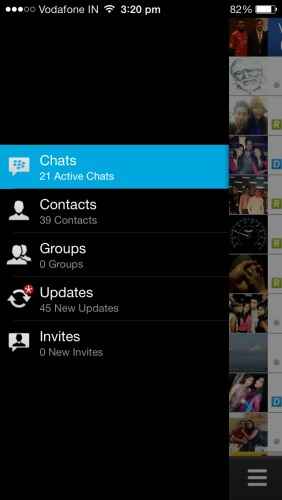 It wasn't a long time ago that BlackBerry smartphones boasted of BlackBerry Messenger (BBM) as an exclusive feature. However, that has changed, and you don't need to be on the BlackBerry platform anymore to use BBM or connect to your friends who use the client. The app is now also available for Android and iOS platforms, and BlackBerry has often mentioned that it will also be available for Windows Phone soon. The Android and iOS versions are fairly stripped down at the moment, with just basic chatting available, but it is expected that these two versions will also get voice and video chat features in the near future, bringing them at par with the version that currently runs on BlackBerry 10 devices. And BlackBerry, FYI, we would love the screen share feature as well.
What we really like is the fact that not anyone and everyone can contact you through BBM. The PIN based friend list population means you have much better control over who ends up there and who doesn't. The interface is quite neat, and the service is free to use.
Hike
Price: Free
Available for: BlackBerry, iOS, Android and Windows Phone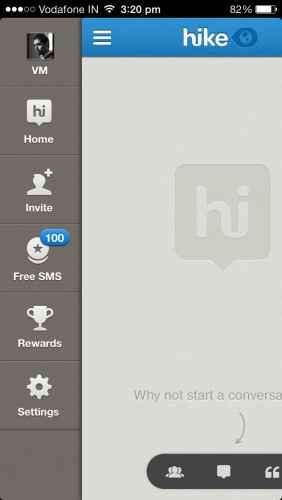 This is one app which took on the challenge of dealing with a crowd of very similar apps, and has emerged from the slugfest stronger and much more polished. For starters, the interface has been tweaked for the better, and retains its visual appeal while remaining very functional. Not to be left behind, stickers are also available for you to use, if words don't offer the same mileage. Hike has a rather unique feature- it sends your message as an SMS in case the other participant goes offline for some reason, and the reply to that SMS will arrive in the same chat window within Hike. Do note, this is limited to contacts based out of India only. The "last seen" feature may be fairly Whatsapp-ish, but Hike limits that information to just the contacts you have added to the friends list.
Quite frankly, I really like the simple interface, and yet Hike remains fairly feature rich. This can pretty much be the solid second IM app that you should have on your phone.
Viber
Price: Free
Available for: BlackBerry, iOS, Android and Windows Phone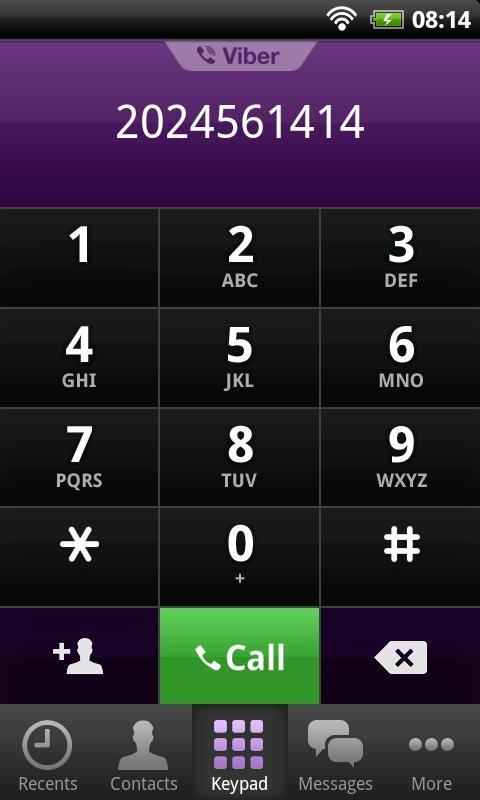 This started out in life as a video calling application, and many people tend to compare this to Skype. However, unlike Skype which was first built for the desktop and then made its way to the mobile platform, Viber was built to be on mobile first and later the desktop client was also made available. One of the neatest apps for video calls, recently expanded into text chatting, complete with groups and stickers! It's a bit like Whatsapp in one aspect - it scans your contacts list on the device to let you know which of your friends are using Viber.
Video calls to Viber friends are free, and the ability to set favorites saves the pain of scrolling through the entire contacts list every time. Plus, the video calls can be made on Wi-Fi or 3G, which can be a massive help just in case one of the other networks isn't around or you don't want to rake up a huge data usage bill.
If you have been using any other IM app on your phone, we would love to hear from you. You can get in touch with the author directly on Twitter here.