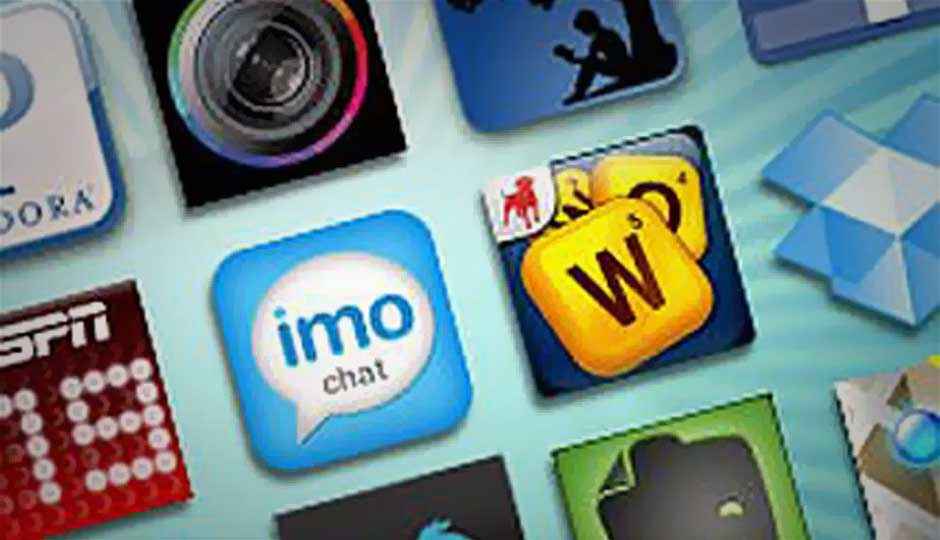 Whether you're a proud owner of a Motorola Droid Bionic or an HTC Sensation, you'll want to get the most out of your Android smartphone, and the way to do it is with the right apps. You'll need a strong Web browser, for starters, plus a few apps to help you customize your phone, some apps for work, and some for play. With the right set of apps, your phone transforms into an indispensable, multi-purpose tool and entertainment device.
The 50 apps that made the cut for this list are the ones that have shown outstanding performance, have been almost universally liked by users young and old, or have had a solid history of being among the first apps we'd recommend new users download. In some cases, we list two similar apps that are both known for doing a good job, and let you decide which you prefer.
Most of them are free, a few cost a buck or two, although the priciest one on this list will set you back a cool $25. Left out are any apps specifically designed for people who have "rooted" their phones, or given themselves more permission than is intended for consumers, which can void the phone's warranty.
[RELATED_ARTICLE]
If you're a long-time Android user, some of these apps will look familiar, although in a few cases, we noticed that the best apps in a certain class aren't necessarily the ones that have been most popular for a stretch of time. Newcomers are supplanting some tried-and-true favorites. Finally, if you have more recommendations, post your suggestions in the comments—they may make it into a future update of this article. And a special thanks to those who have posted comments since the last version of this article. Your suggestions are truly appreciated! You can navigate our selection of top Android apps by clicking through the pages of this article.
Contents

Beautiful Widgets
$2.89
The Beautiful Widgets app lets you customize your phone's homescreen, with weather reports, clocks, battery status, and different elements. It's a simple app that makes your Android's homescreen more useful to you, based on what information you want to see. And, as the name implies, it does it with grace.
---

Days Left Widget Pro
99 cents
Days Left is a very simple widget that can be both useful and fun. Use it to count down the days left until a big event. Note that this "app" is technically a widget, so it will behave slightly differently on your phone (if you have trouble after downloading it, try pressing and holding the screen anywhere on the homescreen, then go to add Widget and select "Days Left").
---

Dolphin Browser HD


free
Dolphin Browser HD is a veritable trickster of a mobile browser. You can change this Android app's look and feel through custom themes, add capability with Add-ons, or even navigate by gesture. When you encounter a pesky mobile site, you can don a disguise—for example, you can masquerade as an iPad—to unlock the un-cropped page. Flummoxed by Flash? No more, so long as you're running Dolphin and Android 2.2. The browser lacks a full synching service, but it does support Google Bookmarks.
---

History Eraser Pro
$1.49
History Eraser Pro makes it so simple to delete junk off your phone. The app lets you pick and choose what you want to delete, from text messages to browser history to cached files, and then wipes them in one shot, freeing up more space on your phone.
---

LastPass Password Mgr Premium*
requires $1 per month subscription
LastPass manages and fills in your usernames and passwords for you automatically. You'll only have to remember one password ever again: the one to get into LastPass, so make it strong. Another advantage of using a password manager is it ensures you use a different password for all the sites you visit, as recycling passwords leaves you prone to identity theft and other online crimes.
---

Launcher Pro
free
Launcher Pro is a third-party application that does something your phone already does on its own (launch apps), except that it adds the ability for you to customize your phone in more ways than you normally can so that you can launch apps quicker and more easily. For example, you can create up to seven different homescreens, giving you quick access to more apps than before.
---

Tiny Flashlight LED
free
Tiny Flashlight LED turns your phone into a powerful little latern. It can use both the screen's brightness and the flash bulb for the camera, the latter providing enough light to see in even the darkest places.
---

Wheres My Droid
free
How many times have you claimed your phone was stolen, only to find it, days later, wedged between the couch cushions, muffled from ringing loud enough to hear when you called it? If you're prone to losing your phone, Wheres My Droid [sic] will put your mind at ease. The app helps people find their lost or stolen Android phones by forcing it to ring at maximum volume or vibrate when the phone receives a text message containing a specified phrase, such as "Where's my Droid?" The app can also tell you the phone's location, as long as its GPS is enabled.
Next: Best Apps: Reference >
Contents
Copyright © 2010 Ziff Davis Publishing Holdings Inc.
Reference

Dictionary.com
free
What makes the Dictionary.com app useful is that the information is local. Rather than wait for the website Dictionary.com to load, you can look up dictionary definitions immediately from the app. There free version of the app has advertisements, but the $1.99 paid version does not.
---

Google Maps
free
Whenever I ask people to name their five favorite Android apps, "Google something" almost always makes the list. Google Maps may be one of the most popular of the Android apps from Google. A few of its signature features, such as navigation and layers, work better on Android than most other mobile operating systems. It's indispensible for finding addresses, service providers nearby, and just for simply getting around.
---

Google Translate
free
Every now and then, I have a moment when I technology still makes me marvel. Despite all the amazing advances I've seen, there are certain tools that just leave me speechless. If you haven't tried Google Translate yet, an app that can translate text in more than 50 languages, put it on your Android phone today and give it a whirl. Most impressive of all, you can even use the phone's microphone to pick up spoken dialogue and have it translated into another language. It's a remarkable thing, even when it's not 100 percent perfect (as machine translations are a long way from being flawless).
---

IMDb Movies & TV
free
"What was the name of that movie?" The next time you can't remember the name of an actor, television show, or film, IMDb Movies & TV saves the day. One of the handiest reference websites on the planet, IMDb never fails when it comes to looking up anything that has to do with TV, film, or Hollywood. The app also lets you find which movies are playing at your local cinema, and even purchase tickets. With an IMDb account (free or paid for Pro), the app provides even more features, like the ability to create a watchlist of movies you want to see.
---

Shazam
free
If you hear a song and don't know what it is (or for the life of you, can't remember who sings it)—Shazam to the rescue! Launch Shazam and hold it as close as you can to the speakers, then let her rip. Within a few seconds, the app will tell you the title, artist, and sometimes even find the album art, too. Shazam is a whiz with most radio-play songs, new and old, originals and covers, but it occasionally gets stumped by obscure b-sides. You can get Shazam Encore for $4.99, which has a few additional features.
---

WebMD for Android
free
WebMD is much more than a diagnosis app, although you certainly can use it to input symptoms you are experiencing and find some clues as to what's ailing you. It also contains listings for healthcare professionals and pharmacies in your area, as well as first-aid guides—simple instructions for dealing with an emergency that everyone should have accessible at any time. This free reference app is one you hope you don't need, but, the moment you do, you'll be glad you downloaded it.
---

Wikidroid for Wikipedia
free
Looking up information on a smartphone should not only be easy, but also something you do frequently. Otherwise, what's the point of having so much data at your fingertips? Wikidroid pulls articles from Wikipedia and optimizes their display for easy reading and searching from your mobile phone. The app has elegant search functionality, too.—
Next: Best Apps: Productivity/Organization >
Contents
Copyright © 2010 Ziff Davis Publishing Holdings Inc.
Productivity/Organization

Astrid Task/Todo List
free
Android users gravitate to Astrid because it's the best list maker and task manager there is for Android phones. It has all the features every list-maker needs, including due dates and alarms, and it syncs with Google Tasks (it doesn't synch with Remember the Milk, although it used to).
---

Catch Notes
free
Catch is a free cloud-based service that lets you save notes of all kinds--audio memos, typed notes, and photos. It's similar to Evernote, and its well customized for Android phones, so if Evernote isn't quite your speed but you're looking for something similar, Catch is worth a try.
---

Documents ToGo Full Version Key
$14.99-$29.99
Business users and tech-savvy professors (as well as serious students) need a document editing and creation application suite for their mobile devices, and Documents ToGo is the one worth buying if you have an Android phone. You can try the free "lite" version Documents To Go 3.0 Main App first, which lets you view many of the file formats you'll need (.doc,. docx,. xls,. xlsx,. ppt,. pptx.) but not edit them.
---

Dropbox
free
If your files live all over the place—your office computer, home desktop, laptop—having a dependable syncing program is a must. Dropbox, the service that lets you store your files in the cloud and access them from anywhere you have a signal, fills that role nicely with an Android app. It has a simple interface, easy uploading, and swift syncing across all accounts.
---

Evernote
free; $45 per year for optional Premium subscription
If you weren't an early adopter of Evernote, the freemium note-taking and organization app that synchs all your files to a cloud service, there's no shame in being a late adopter of this outstanding service. On an Android phone, Evernote works smoothly, looks great, and most importantly, integrates with dozens of other apps and services. What I like best about Evernote is how it automates synchronization, a fail-safe measure in case you forget to put your files back in the cloud when you're done working on them.
---

Mint.com
free
The website and service Mint.com helps you keep detailed account of your finances by connecting to your bank and credit card accounts and tracking all the money you earn and spend. The iPhone app extends the experience so users can keep an eye on their spending better while on the go. Just enter a few data points in the iPhone as you spend, and you'll be able to see your spending patterns as an easy-to-read chart.
---

Task List Pro - Todo List - Pro
$1.99
Task List Pro is a customizable to-do list that comes with some interesting and deep customization options. For example, you can program the app's input gestures, like left-right swipe, to be tied to whatever function you want. The two-buck app comes with the ability to email all your tasks as a CSV file.
Next: Best Apps: Communication >
Contents
Copyright © 2010 Ziff Davis Publishing Holdings Inc.
Communication

Facebook for Android


free
Social networks thrive with a reliable app, and Facebook's for Android is solid. The Android app has the quintessential Facebook-branded interface but some unique functionality that's absent in Facebook's iPhone app, such as a side-scrolling preview pane of recently shared photos in the dashboard area.
---

Google


free
Social networks need mobile apps to thrive, and Google 's is a fine start for the platform that arrived in July 2011. The app taps into conventions established by other online social networks, like Facebook and Twitter, while finding some of its own strengths at the same time. Google Mobile works fairly well, due to a smart design and comprehensible interface.
---

Google Voice
free
With voicemail, text messaging, and other great features, Google Voice is an excellent service that is a welcome addition to Android phones. Use it whenever your traditional phone carrier would otherwise charge you big bucks, like on pricey international calls.
---

IMO Instant Messenger
free
Multi-purpose instant message apps can falter on mobile phones, crashing frequently or draining the phone's battery. While it's not perfect, IMO Instant Messenger is by far one of the lesser offenders. Another reason it's better than some others is it supports instant messaging across an impressive 11 networks MSN, Yahoo!, AIM/ICQ, Google Talk, Myspace, Skype, Facebook, Jabber, imo, VKontakte, and Hyves.
---

ooVoo Video Calls


free
Stable and reliable video chat apps for Android aren't easy to come by, but ooVoo is terrific. The Android video chat app supports group video, voice calls, and instant messaging—across iOS, OSX, Android, and Windows! Not only do you get solid Android video calling, but you can practically video chat with anyone.
---

Skype
free
To be perfectly clear, I don't think Skype is "the best" communication app for Android, but it's one of those tools that I will continue to use because other people use it, too, and so it's often the quickest way to get in touch with certain people. In short, the Skype app is one that I rely on, even though it has some functional limitations (namely, no support for front-facing cameras, as well as taxing the battery pretty severely).
---

Twitter


free
The best app for Twitter is Twitter (although many people disagree with me with great gusto). Plenty of third-party Twitter apps and social media aggregators have graced the Android Marketplace, some with pretty terrible performance track records, but the one that works best is Twitter's own. Starting with version (2.1.2), Twitter for Android adds support for multiple accounts as well as optional push notifications (alerts that appear on your phone similar to an alarm or incoming text message), two features that had been sorely lacking prior to this release. A clean user experience and smart design doesn't hurt either. Best of all, if you don't have a Twitter account and aren't interested in joining, you can still use the app to search and read the site.—
Next: Best Apps: Music and Video >
Contents
Copyright © 2010 Ziff Davis Publishing Holdings Inc.
Music and Video

Netflix


free but requires subscription from $7.99 per month
With the free Netflix app for Android phones, Netflix subscribers can watch any movie or television show from the instant streaming catalogue anywhere over a WiFi signal, as well as a 3G and 4G connections. This ability to watch movies and TV shows anywhere makes the $7.99 per month cost of a streaming-only Netflix subscription a little more worthwhile. The app requires Android 2.2 or later.
---

Movies
free
Movies, by Flixster (some people know the app better by the developer's name), puts theater times, release dates for movies and DVDs, film reviews, and trailers in the palm of your hand. If, for example, you need to know the exact date that A Very Harold & Kumar Christmas will be hitting theaters, Movies can confirm the November 4, 2011 release. By default, the app pulls movie ratings from Rotten Tomatoes, although you can override this feature if perhaps you don't think The 400 Blows deserves a 100% critics' approval rating. You'd be wrong, but you can do it.
---

Pandora internet radio


free
Of the music streaming apps available to Android phone owners, Pandora steals hearts for having very good quality streaming even over a 3G signal. Newcomers to the Android arena, including Slacker Radio and Spotify are earning more and more marketshare every day, but Pandora tends to be the most reliable, likely because it has a longer history running on Android.
---

Slacker Radio
free
When we in the PCMag lab talk about music streaming services, Editors' Choice Slacker Radio always gets an extra nod. It serves up excellent audio quality, a well-designed interface, tight lyrics implementation, and load of customization options. Slacker doesn't have niche stations or deep social networking features, but it's still the music streaming service to beat.
---

Stitcher Radio - News & Talk
free
For those of us who prefer podcasts and talk radio to music, Stitcher is an excellent app. You can listen to the news from a wide variety of channels and stations, as well as get all your favorite podcasts.
---

TED Air
free
As an unapologetic TED evangelist, I have to recommend some kind of TED app for Android, and TEDAir is the one to beat currently. It runs a little faster and smoother than the TED-branded app. If you're unfamiliar with the TED Conference, its tagline is "Ideas worth spreading," and that's most of what you need to know. The TED app brings you video-recorded presentations from those conferences, which are uplifting, education, inspiring, and sometimes jaw-dropping. First-time listeners and watchers should give Jill Bolte Taylor's stroke of insight presentation a try.—
Next: Best Apps: Games >
Contents
Copyright © 2010 Ziff Davis Publishing Holdings Inc.
Games

Angry Birds
free
There's just no denying that Angry Birds has been the hit game across mobile devices. The casual puzzle game challenges you to destroy structures by flinging crotchety little birds at it using a giant slingshot. The franchise has dozens of titles, like Angry Birds Rio and Angry Birds Seasonal, but the original Angry Birds is the one to download to your Android phone first. (Also see The Best Free Android Games.)
---

Cut the Rope
99 cents
An addictive casual, physics game, Cut the Rope has players solving dynamic puzzles that sometimes feel more like obstacle courses. It's a family-friendly game, the kind you definitely want to have preloaded on your phone if you have yackety kids who miraculously become quiet when engrossed in a good game.
---

Minecraft - Pocket Edition
$6.99
Minecraft is an addictive game that's appealing to both the creative and systematic sides of the brain. Quite simply, in the game, you build things using different kinds of blocks. It also has some built-in social features.
---

Words with Friends Free
free
The Scrabble-like game from Zynga, Words with Friends, is among the most popular mobile social games around. If you own an Android phone but your friends are on other devices, such as iPhones or iPads, you can still challenge them to head-to-head wordplay, as it doesn't matter on which platform your opponents are playing. While some Android users have reported stability problems with the game, Words with Friends is in such high demand that most people will grin and bear it… especially since it's free.
---

X Construction
$1.49
For me, the best games are ones that appeal to people of all ages and take a little bit of problem-solving brain power. X Construction is one such game. Players build bridges for trains to cross using the available tools and materials. It's fun (and safe) for kids, but challenging for adults, too.—
Next: Best Apps: Lifestyle, Travel, Shopping >
Contents
Copyright © 2010 Ziff Davis Publishing Holdings Inc.
Lifestyle, Travel, Shopping

ESPN Score Center
free
ESPN's free app lets you check the game quickly, and discreetly when necessary (i.e., with your phone under the dinner table), for your favorite teams in more sports than most other apps. It can pull game data from baseball, basketball, American football, the sport the rest of the world calls football (soccer), ice hockey, cricket, rugby, and more. For stat lovers, ScoreMobile is a fine option, but only if it has the sport you follow, as it misses a few, like rugby and boxing, that ESPN covers.

FxCamera
free
Not every smartphone running Android has a great camera, so get better photos with the help of a little software. The free app FxCamera adds filters and effects, like "toy" and fisheye lens, to enhance even modest pictures. It also helps to arm yourself with some additional tips for getting better photos from your phone.
---

GateGuru


free
GateGuru (for Android) is an app to pack. It helps you navigate airport terminals, anticipate wait times, find the freshest airport food, and travel with greater confidence. It also has airport maps and checkpoint wait times. And GateGuru integrates with Tripit and Kayak for flight details, as well as Gowalla, Foursquare, Twitter, and Facebook for sharing.
---

Google Goggles
free
Similar in some ways to the Layar app (see below), Google Goggles is an augmented reality experience that layers additional information from the digital world onto the physical world. Use the phone's camera to take a snapshot of anything from a painting in a museum to a placard that's written in a language you don't understand, and Google Goggles will give you more clues to help you figure out what's in front of you, or why it's important.
---
Groupon
free
Some of the deals that crop up on Groupon are just too good to pass up, like 50 percent off that take-out place where you eat once a week anyway, or a one-month gym membership for 20 bucks. The Groupon Android app lets you not only snag deals, but cash them in, too, so you don't have to print any paper vouchers or coupons.
---

Kindle


free
Read books, magazines, and newspapers right on your Android phone without ever buying an e-reader. The Kindle app is by far the most popular reading app in the Android Marketplace because it gives you access to buy or download for free hundreds of thousands of books, and more than 100 different newspapers and magazines. And while some users have complained that they can't uninstall Kindle once they've downloaded the app, it is possible (but it takes a little effort).
---

Layar
free
Layar is an augmented reality app, meaning it gives you extra information from the digital world "layered" on top of something real in this world. Point it at a landmark, and the app will share interesting facts about the destination. Layar works best when you think of it as a travel app. It works very well in big cities and top destinations, but can be middling or even useless in lesser-traveled spots.

Nook for Android by B&N
free
Anti-Amazon book lovers might prefer an app by Barnes & Nobel for reading on their Android phones, Nook. Nook and Kindle largely do the same thing (give you access to an impressive library of books, newspapers, magazines, and other things to read), although their interfaces and experiences are different. Whether you like Amazon or B&N is largely a matter of personal preference. The Nook feels a little more graceful in its design, whereas the Kindle app looks more utilitarian.
---

RedLaser Barcode & QR Scanner
free
RedLaser, an app that turns your Android's camera into a barcode scanner, has long been on every new smartphone owner's list of free apps to download. Overtime, the app has only improved, and it's now a multi-functional scanner that works on QR codes, too. When shopping, scan any item with a barcode, and RedLaser delivers detailed information about the product, including whether you can buy it at a better price nearby.
---

Yelp
free
The most comprehensive review app, Yelp turns out to be a pretty invaluable tool for finding businesses nearby, especially when you're in a town you don't know well. Yelp's mobile app has helped me find a hairdresser when I was in a pinch in Washington DC, and a suitable lunch while driving through Ohio (shout-out to Moreland Hills!). The quality of the reviews can be touch and go, but for finding businesses and services, and vetting out ones that are very poorly received, Yelp's the app you need.
Contents
Copyright © 2010 Ziff Davis Publishing Holdings Inc.
Other Popular Deals
Samsung A7 2016 Edition Golden

Rs. 18990 *

Buy Now

Realme 1 (Diamond Black, 4GB...

Rs. 12990

Buy Now

Redmi 6 Pro (Black, 3GB RAM,...

Rs. 9099

Buy Now
*Includes Cashback
​