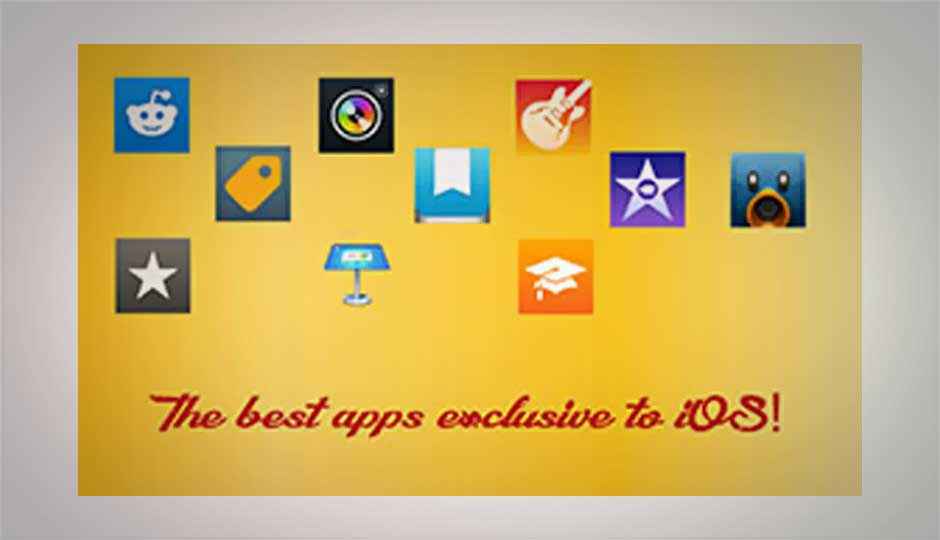 iOS has a distinct first mover advantage when it comes to the best apps being developed out there. As a result, a lot of the great apps out there tend to be designed and built keeping in mind iOS' features and idiosyncrasies. Another advantage is that most of these apps tend to work on hardware that's four years old.
If you're an iPhone or an iPad user, these are the best apps that you'll only find on iOS that you must have.
1. iTunes U
Price: Free
iTunes U is great for students who want to extend their search for course materials as it offers access to courses from some of the best universities on the planet. iTunes U is installed by default on iOS devices and if you haven't spent time going through it, you definitely should.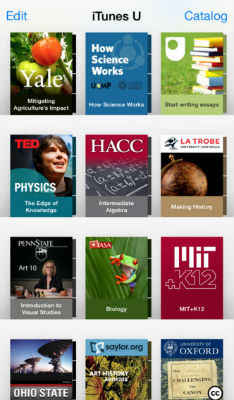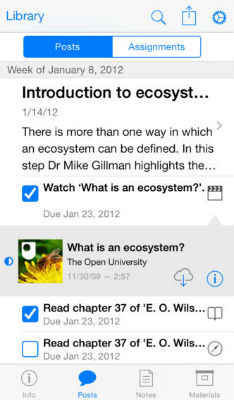 2. Apps Gone Free
Price: Free
An app that lets you know when apps worth downloading have gone free for a limited duration of time. It has a simple interface that you can scroll through quickly and unlike other similar app-listers, you can run through the list of recommended apps of the day in no time. If you're constantly on the lookout for deals on apps, or were waiting for your favourite paid app to go free, then you should have Apps Gone Free installed on your iPhone or iPad.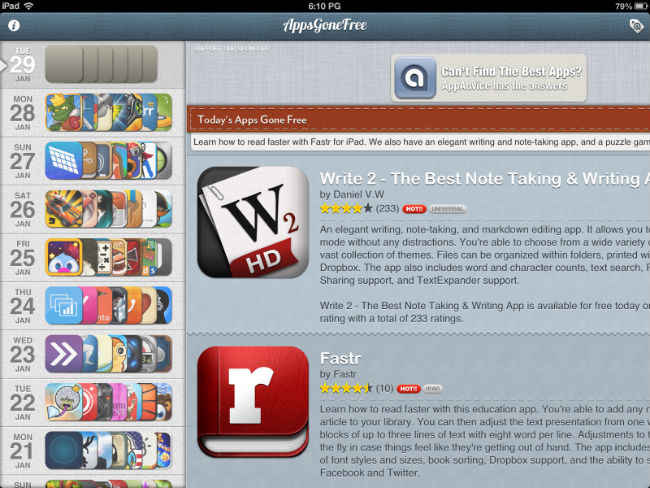 3. Day One App
Price: Rs. 310
Want to get into the habit of recording the minutiae of your life? Day One is an exceedingly beautiful app that makes it easy to maintain a daily journal. If you're already active on Twitter or Facebook, you'll find that Day One is equally easy to use. It has a very simple interface and some neat features such as the fact that every time you create a new entry, the app automatically stores information such as the weather data, your location, the time and date, the music that you're playing in the background and the photo EXIF data, if you're attaching a photo with the entry.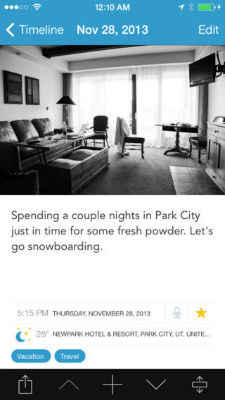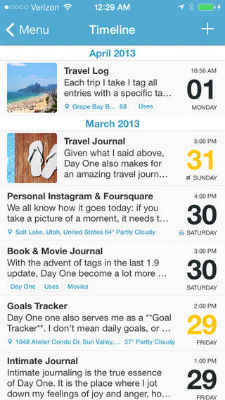 4. GarageBand
Price: Free
Probably the most powerful music recording software that you can use on a mobile device. GarageBand can be used by both amateurs and professionals to track and record music and could even be the single reason that many buyers pick up an iOS device. And the best part- it's now absolutely free!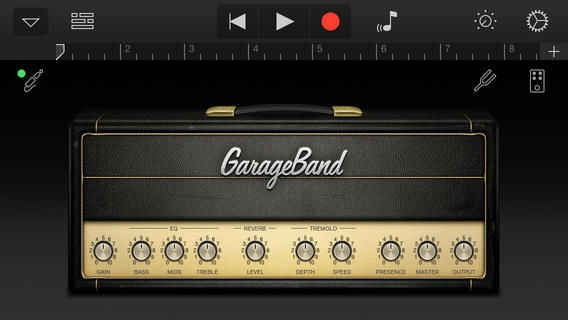 5. Tweetbot
Price: Rs. 270
An absolute must-have app for heavy Twitter users. Tweetbot is one of the most feature-rich Twitter clients on mobile and yes, it is exclusive to iOS. Unlike many iOS apps, Tweetbot actually refreshes in the background which means that you will see the latest tweets every time you open the app. You can also customize its columns according to what you want to see and also save drafts of tweets before actually publishing them. These are just some of the features that TweetBot boasts of, features that make it the one of the best Twitter clients you'll find on any mobile device.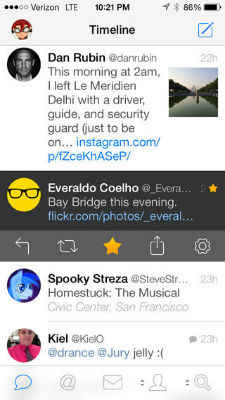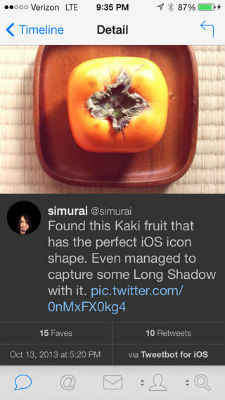 6. Reeder 2
Price: Rs. 310
Reeder is an excellent news reading app for iOS. Using the app you can subscribe to custom RSS feeds or services like Readability and Feedly. If you're not a fan of flashy looking interfaces and unnecessary features, then you'll love Reeder. It offers a clean, sober interface and lets you get down to what you wanted to do in the first place: read.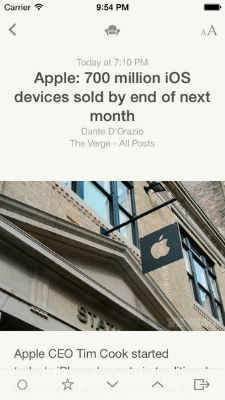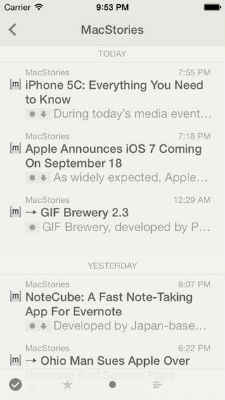 7. Camera
Price: Rs. 110
An app that adds a ton of features to the iPhone's camera. Camera offers access to a lot of filters and features such as control over exposure and focus separately and comprehensive image editing. Once you download and install the Camera app, there's a great chance that you will never use the iPhone's default camera app again. Apart from the extensive ways to tweak photos, the app also boasts of the 'Clarity' feature that intelligently and automatically makes your photos look much, much better.
8. iMovie
Price: Rs. 270
A simple yet powerful video editing app. iMovie is one of the best apps if you like to shoot videos, edit them with effects and then share it with your friends. The iMovie app offers a number of templates to make your videos look professional and also allows you to extensively control and edit the audio tracks you want to add to your videos.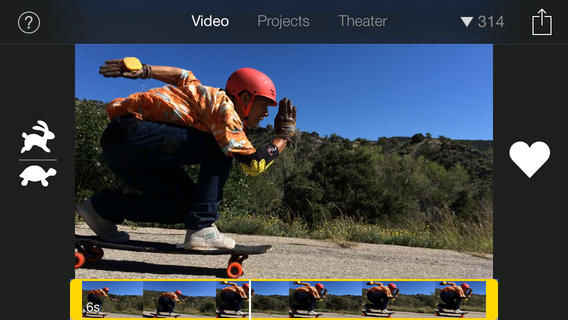 9. Keynote
Price: Rs. 550 (free for iPhone 5S, iPhone 5C, iPad 2013 and iPod Touch 5th Gen)
Without a doubt, the best mobile app to create presentations. Keynote puts most other presentation tools to shame with its feature-set and the ease with which you can show off your presentations. With Keynote you can create some great looking presentations easily thanks to tools and controls especially designed for a touchscreen. If your job entails making a lot of presentations, then trust us, you can impress a hell lot of people with Keynote.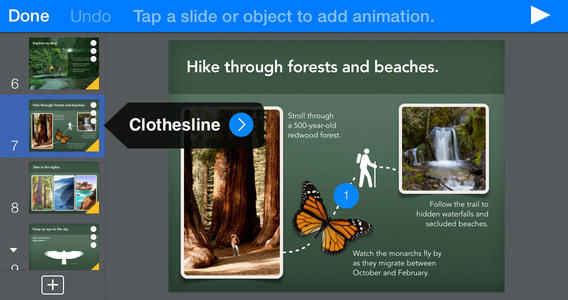 10. Alien Blue
Price: Free
Addicted to Reddit? Wish you could browse the 'frontpage of the Internet' as easily on your phone as on the desktop? Then, Alien Blue, the iPhone Reddit client should be on your download list. Unlike other mobile Reddit clients, Alien Blue allows you to choose how you want to view linked content. It is also integrated extremely well with Reddit and gives you access to everything you'd want to do on Reddit such as creating a new post, commenting, giving karma, browsing reddits by categories or randomly. These are just some of the features that make Alien Blue absolutely essential if you own an iPhone and are also a lurker or contributor on Reddit.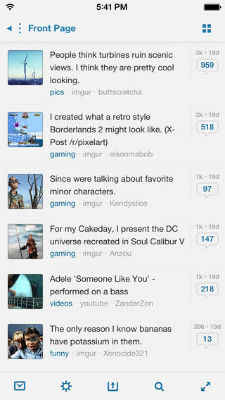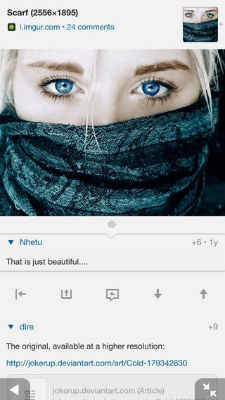 Have I missed out on your favourite exclusive iOS app? Let me know on Twitter @postwar or in the comments section below.