Subway surfers comes to Mumbai after adding cities like London, Sydney, New York and Rome. The endless runner game has been on a world tour for a while, and the new update brings it to its 12th world tour shop to Mumbai. The version 1.17.0 for Android shows users running around colourful streets of Mumbai.
The new update shows tracks lined with fruit stalls and has a lot more earthy colors. The train also has brown and cream colors similar to the ones found in Mumbai. The game has added a new collectible character called Jay which looks suspiciously like Milkha Singh as portrayed by Farhan Akhtar in Bhaag Milkha Bhaag. It has the same number tag attached on the back of his shirt. Even the inspector in the game that chases the characters is now dressed up in khaki colours to go with the uniform worn by police officers in Mumbai city.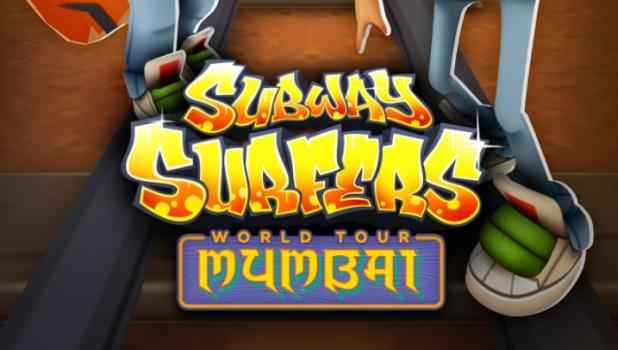 The game has seen more than 100 million downloads from the Google Play store and is currently ranked number 5 on the top free apps for Android. The game features Tricky, Jake and Fresh who are found painting in the subway by Grumpy Inspector and his Pitbull dog and have to escape him. The games features a paint powered jetpack, hoverboard surfing, and has a multi-player mode.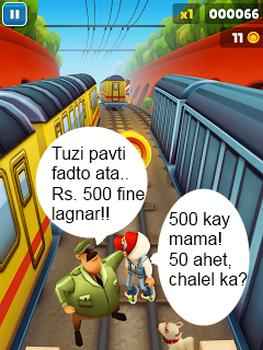 Subway Surfers was launched for Windows Phone 8 in December, however the Mumbai update is available just for Android and iOS users. The game is currently available only for 1 GB of RAM devices, while 512 MB RAM support is expected soon.
Source: Appadvice