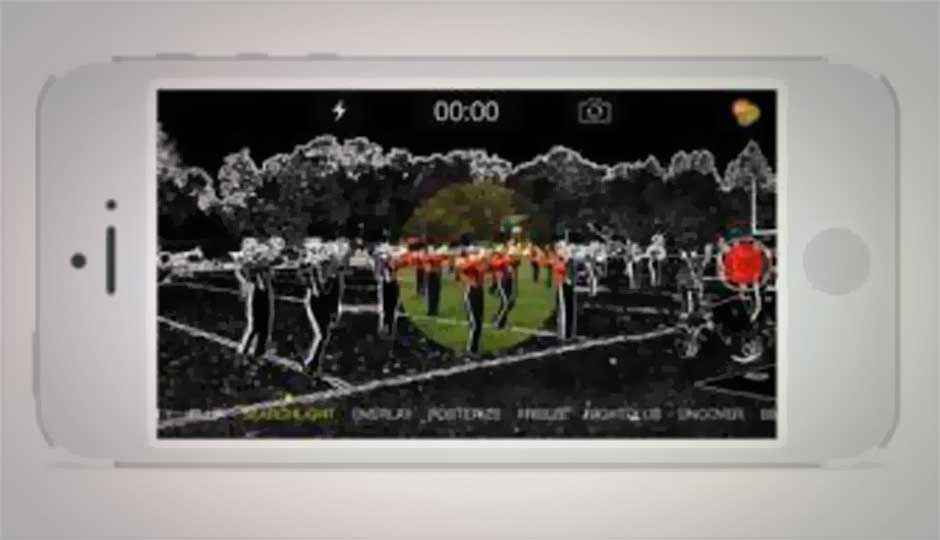 Spotliter Video allows amateur videographer to apply cool Instagram-like effects and filters to their videos. Spotliter Video can be downloaded from the app store for free.
Users need to start the app, then tap to choose an effect from the scrolling selector along the bottom. It offers a dozen of filters like the regular sepia, black-and-white, and as well as a bunch of cool features like B&W2COLOR, that blends the image from black and white on one end to color on the other. If the user taps on the image preview they will be able to see the effect where you touch.
It also has a Floodlight feature, which darkens all but a finger-specific area. The effects will look very good if you want to shoot home videos. The Nightclub mode detects motion and the user can tap anywhere to highlight a portion of the image. It has a Magnify feature that zooms a size-adjustable circular area while leaving the rest of the shot at 1x. Users can pinch to increase or decrease the size of the circle, or tap if you want it elsewhere than the center of the preview.
Spotliter also lets you pause and resume during recording, which is great if the user want to make adjustments to an effect or switch between different modes in the same clip. Once finished the app lest you save your recordings in a folder within your video library. For now the app lacks any kind of editing or sharing options.
Netomat CEO and cofounder Kris Ramanathann, "Our goal for Spotliter was to make a video camera app that offered powerful, sophisticated effects yet was very simple and intuitive to use. We wanted the user's first reaction to be, 'yeah, this is how a touchscreen video camera should work.' It was also extremely important to us that the touch effects themselves were not only fun but truly useful in helping people tell their stories in their own particular ways."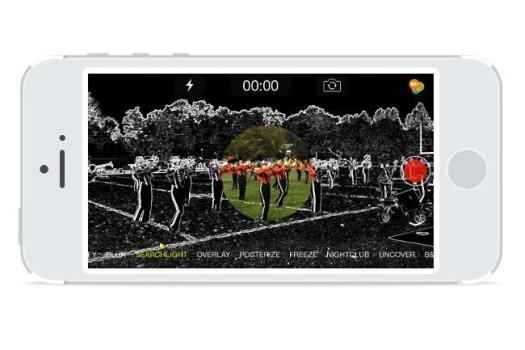 Source: CNET