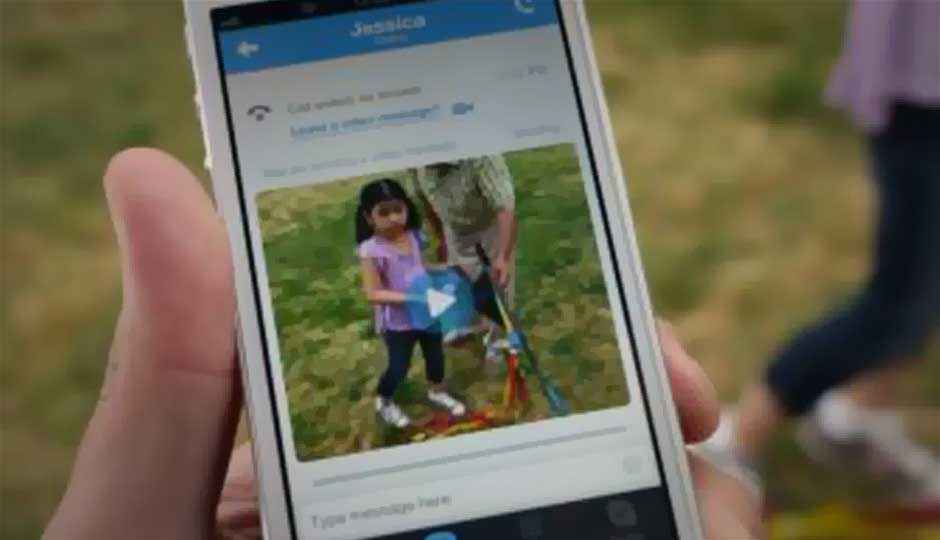 Skype has finally brought its video messaging feature out of preview and announced full-fledged availability in all of its native apps including including iOS, Android, BlackBerry, Mac and Windows 8. Now users can send unlimited video messages to their Skype contacts – completely free of charge.
"Just like the millions of users around the world who have already previewed video messaging, you too can now record and share a personal video message, even when your friends and loved ones are not available. The best part is that they'll be able to view your video message as soon as they sign into Skype. Skype Video Messaging is easy and convenient, and only the contact you've chosen to receive your message can view it," says Skype in a blog post.
To start with sending a Skype video message, users need to tap the "video message" button. Next, tap the record button to capture video message. Users can record up to 3 minutes of videos, which can be previewed before sending. There's also option to delete and re-record the video message. To send, click on the envelop icon.
To know more about Skype's video messaging service, click here. Also, check out the video below on how to use Skype video messaging service: