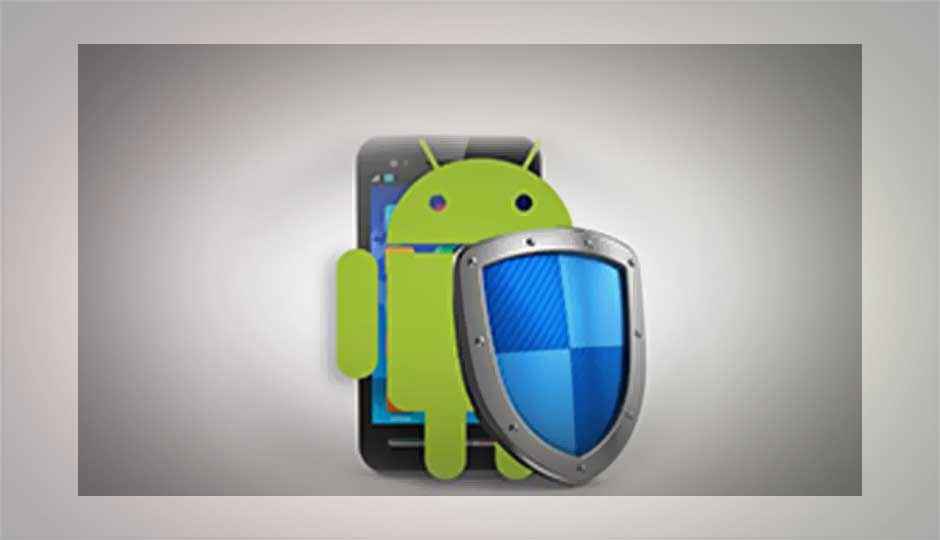 One of the common misconceptions is that the Android OS is insecure, and at a high risk of getting infected with viruses and malware. There is very little truth in this statement and the only way you can increase the chance of infecting your Android device is if you manually allow download of third party apps and then go ahead and carelessly start installing .apk files from sources that you don't know of.
Nevertheless, it's always better to be safe rather than sorry. If you tend to install third party apps quite often, you'd be wise to install some sort of security tool on your Android device which also offers some added features like backup, the ability to remotely wipe data from a misplaced phone and ability to save passwords.
Here are the eight good security apps that you could install on your Android device.
Avast! Mobile Security: Keep your device safe from malware, spyware and viruses using this application. The app offers features like network meter, app manager and even firewalls. It also helps in locating a lost phone and remotely wiping important data from a remote location. Another important function is scanning downloaded apps and files to keep your phone secure and safe. It offers almost every feature that you could want and that too for free.

Download Avast! Mobile Security from here.

McAfee WaveSecure: This security app from the acclaimed anti-virus company McAfee does a lot and that too, for free. The app does not provide a firewall or a virus scaner but has important features like Remote Lock down of the phone, erasing data and restoring wiped data once the phone has been restored. During the Setup the app asks for a "Buddy Number." In case you lose your phone, it sends a notification to that number. While the app does not backup custom settings, all important data is saved and can be restored after Wipe Down. McAfee WaveSecure can be downloaded from here.

Snap Secure Mobile Security: Nowadays we store large amounts of data on our smart phones; Snap secure aims to protect this data and save it. The app backs up all your data including Call logs, SMS, Calendar Dates and emails and secures the data by a 24 bit data encryption. You can then download the backup to any other device using this app. Snap Secure also feature a malware and virus scanner. You can add up to 5 accounts to track their messages/calls and also track their GPS locations using this app. Download it from here.

Norton Mobile Security Lite: Norton is the one name in software security business that you must have heard about. Now Norton has a security app for Android users as well. It provides basic security features for your smartphone such as location tracking, remote location data wiping and malware/virus detection. These features are provided in the Lite version on the app. We however recommend the Full version to avail maximum security benefits. Download Norton Mobile Security Lite for your phone from here.

mSecure Password Manager ($9.99): You may find the app a little pricey, but for the features it provides we say it's worth it. mSecure stores your web log-ins and passwords of all your accounts and protects them by a 256-bit Blowfish encryption. Your passwords and IDs remain safe even in the event of theft or loss of the device. The app has a password generator also which helps you create extremely strong passwords for your accounts. Download it from here.

AppScan Beta: Although this app is not available on the PlayStore, it is a must have for those of you who want to secure their phone completely. The app detects malware apps before downloading them even. With the AppScan, the user is informed whether the app you want to download is suspicious or not. It also checks for apps with unwanted ads and informs the user about such threats. AppScan can be downloaded from here.

TrustGo Anti-Virus and Mobile Security: TrustGo is an app that provides phone optimization as well as phone security. Schedule scans for your phone, get instant warnings if you happen to be browsing a malicious site and scan for Trojans and other viruses. The app also lets you manage data storage, battery consumption and memory management. It also provides app scans before you download them onto your phone. TrustGo provides top tier malware detection and removal features which makes it a must-have. The app can be downloaded on your android from here.

BitDefender Mobile Security: Bitdefender Mobile security blocks the latest malware, spyware, trojans, and other threats. For an application with a host of tools, it is quite light. The app notifies you about threats to your phone and suggests a suitable course of action. The tools available are: Malware Scanner, Application Audit, Web Security, Anti-Theft and Event Viewer. It is a fast application that does not slow down your phone. The free trial version can be used for nine days after which the app costs $9.95. Try it out here.