Samsung has rolled out an updated version of its cross-platform service ChatOn. The version 2.0 brings in various new features, including syncing across devices, multiple image messaging, social integration and optimisation for tablets.
Samsung's update to ChatOn comes months after it rolled out the chat application on Windows Phone and on desktop browser. The company claims its chat application is available in over 200 countries in more than 60 languages.
ChatOn, also dubbed as a WhatsApp rival, now allows its users to get updates and settings synchronisation across multiple devices. This means, users can now access to their chat history, friend list and live chats on up to five devices by simply logging into their Samsung account.
For social integration, the company has updated its My Page features, which allows users to post comments offline. (The comment will only be published when the device goes online). Other new features include the ability to send multiple images, change fonts in chats, and send animations.
For tablet users, the company has added push-to-talk voice messaging, along with a number of new editing and settings-related updates to make the ChatOn experience better.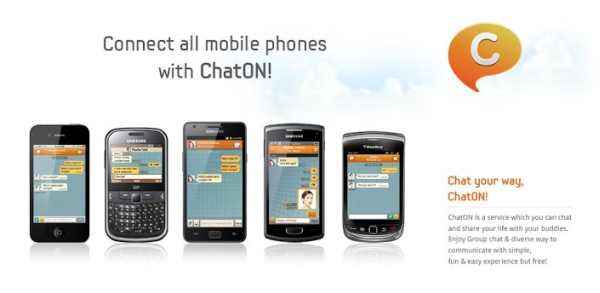 Check out below the full log from the Android app on Google Play. The application is also available on Samsung's App store.
ChatON v2.0.5 update includes:
-Sign in with Samsung account: All connected devices receive the same message simultaneously
-Move Special buddy to More menu
-Improvement of My Page: Multiple profile images & Comment on PostON
-Change font style of chat room
-Send multiple images at once
-Send Anicon/Animessage text
[For tablets] ChatON Tablet v1.9.3 update includes:
-Walkie-talkie [push-to-talk]
-Improvement to My Page
-Add image effects
-Add group profile editing
-Add members of chat room as a group
-Add typing status