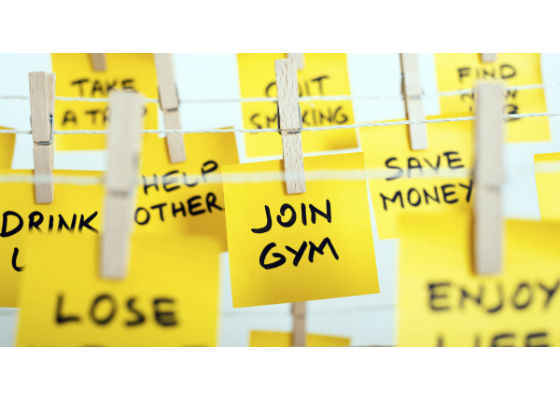 The excitement of the holidays has now long passed us by, and it's quite possible that our New Year's resolutions have already been forgotten. But that certainly doesn't mean Americans aren't still making them; 45% claim to regularly take part in the annual tradition. And while weight loss, managing finances better, and staying healthy are common resolutions to hear on the yearly basis, resolving to learn something new is actually number six on the list.1
With that said, while this is a great resolution to keep your mind fresh and promote overall health and well-being, sometimes it's hard to know what to tackle or where a true interest lies. Much like un-kept resolutions themselves, people tend to get quite enthusiastic at the onset, only to spend money on such an undertaking, walking away shortly thereafter disinterested. Furthermore, many of us live in climates where our activity options may be rather limited in January and February.
Luckily, technology brings to us inexpensive ways to learn that were not possible just a few short years ago. It can also take us to a time and place that we may not have the opportunity to experience otherwise. Thanks to Android* tablets powered by Intel® Atom™ Processors, this year, users now have convenient options to take on the resolution of learning something new. Consider these three apps, now available for the device:
1. Bridge Constructor
So maybe your job or the tasks in your life have never taken you to the thought-provoking activity of construction. Is this your perfect something-new to learn? The app Bridge Constructor makes it possible. Tackle constructing a bridge under a certain budget, and using different materials, put it to the test with cars and trucks, only to unlock the next brain-teasing level. With better-than-ever controls, users can now change already-built bridges without having to delete them by moving their components. With 40 challenging levels and five different settings, put your imagination and creativity to the test in this fun physics puzzle and simulation game.
2. Construction Simulator 2014
Still looking to get your build on, but more so with neighborhoods, perhaps? This app has this area of learning covered for you. Your device becomes a virtual construction site, where you can take over the control of 14 construction machines that are true to the original models, all in high 3D graphics with life-like sounds. Excavate the foundation of a one-family house with realistic machines, or operate a pump to cast concrete into the wall formwork of an industrial hall. More than 300 tasks promise hours of learning and fun, and as your skill increases, you move up the ladder of success – from apprentice to building tycoon.
3. Kids Learn about Animals
Care to make a new learning experience a family affair? Involve your children ages one to four in this educational app. Together, watch wonderful images of different animals, all while learning their names, unique sounds, and their individual worlds. An additional bonus is the ability to put what your child has learned to the test; there is a fun game waiting, which evaluates just how much they've understood. Each player earns stars, and young talent is rewarded with balloons. The featured animals are divided into six groups: "domestic animals and pets," "forest animals," "animals of the world," "birds," "insects," and "world of water." To round out the experience, after playing the game, consider visiting the zoo or pet store with your child to put acquired knowledge to the test!
So let's face it – not all resolutions are easy to keep. But choosing one that can be effortlessly supported (no excuses here!), will definitely increase the chances of success. If learning something new is your resolution of choice for 2016, the apps discussed today can quickly take you there, no matter what your age.
For more such Android resources and tools from Intel, please visit the Intel® Developer Zone
Source; https://software.intel.com/en-us/android/articles/resolve-to-keep-that-resolution
Other Popular Deals
Samsung A7 2016 Edition Golden

Rs. 18990 *

Buy Now

Redmi Y2 (Gold, 3GB RAM, 32GB...

Rs. 7999

Buy Now

Realme 1 (Diamond Black, 4GB...

Rs. 12990

Buy Now
*Includes Cashback
​