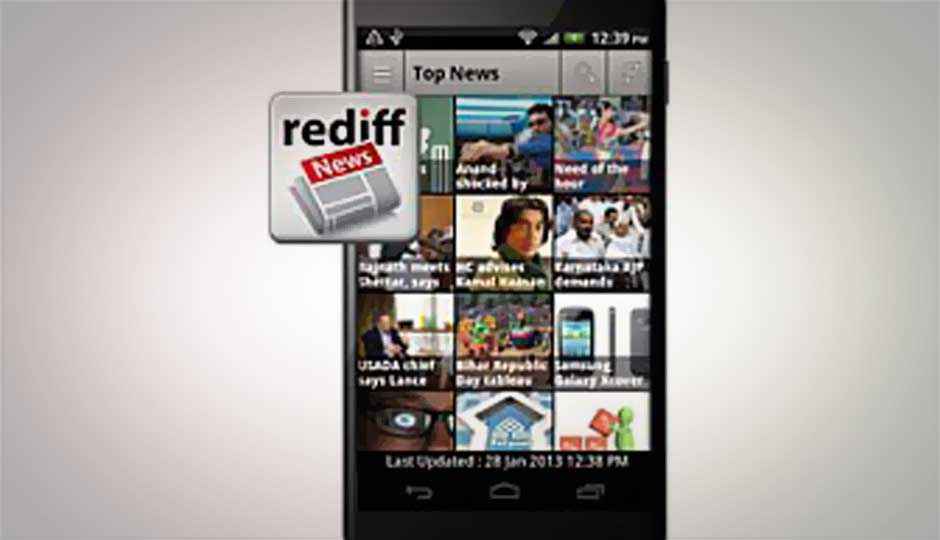 Rediff.com has announced a new Rediff News app. According to the company, users can now access news from over 30,000 Indian and international sources for free.
Ajit Balakrishnan, Chairman and CEO, Rediff.com said on the launch, "The Indian mobile internet user base is expected to grow exponentially on the back of initiatives by the Government of India and leading Indian telecom service providers. Our launch of the Rediff News app that can work on almost all mobile phones provides users with better access to worldwide news and enhances search functionality."
Rediff has launched multiple apps for iOS, BlackBerry, Windows 8, as well as Android users. It has a contemporary tiled interface design in which the news is categorized in popular search categories like Sports, World, Business, Cricket, etc. The user can just tap on an image and get the summary of the news. Just tap again on the article to get access to the detailed article. It has an "Also Read" feature that gives related content to the article the user is reading. You can also download the content and view it offline.
Users who download the app will have access to news from top news sites like The New York Times, Washington Post, Reuters, The Economic Times, The Times of India and The Hindu, etc as well as news from Rediff.com.
You can download the Rediff News app for free from https://m.rediff.com/newsapp from your mobile and the app is also available across all leading app stores.