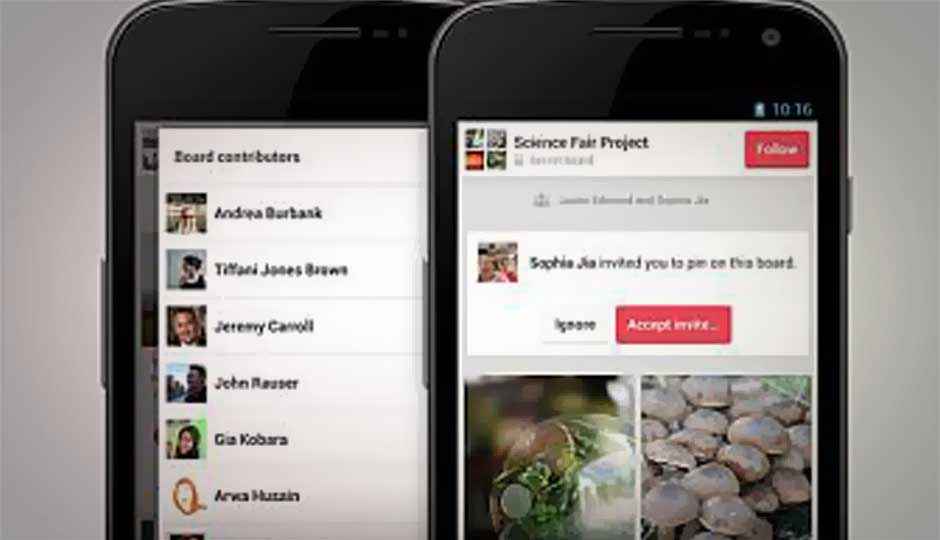 The popular photo sharing based social networking service Pinterest, which allows users to create and manage theme-based image collections such as events, interests, hobbies and more has updated its Android app in order to improve group boards. This update on Android will upgrade the Pinterest app to the version 1.3.2 which adds better support for group boards.
Regular Pinterest users will surely appreciate the changes made to the app, as they improve the overall experience of the app and also add some functionality which was lacking previously. The newer features enabled by this update gives users the option to access or ignore group board invitations. It also includes a list of board contributors so that users can see who they're pinning (or adding) their content with.
Strangely enough, on previous versions of the app, the option to leave group boards was not available, but the new update has seen to this and thus enables users to quit groups which they don't need anymore. The group board invites now can be easily accepted or declined on the app itself thus making the app much more usable.
It must be noted that this update was only announced for Android users currently. Although, Pinterest was updated on the iPhone and the iPad a few days back, but as of now there is no news about when the iOS app will have the update which improves group board features. Pinterest also started redesigning their website last week in order to make it more dynamic and faster. Check out this update on the Google Play store here.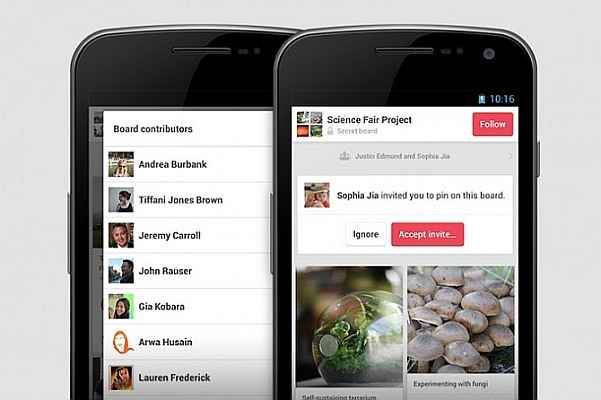 Source: Slashgear