After months of anticipation, Pinterest has finally decided to go mobile and launched native apps For Ipad and Android. Since its launch, the visual bookmarking service was only available for the web and iPhone. Users can now download these apps from Apps.Pinterest.com.
"Android owners have been very vocal with their requests for an app – every product announcement we've recently made has resulted in the question "What about an Android app?," said Pinterest in a blog post.
"We were listening, and our custom-designed Android app makes it simple and fast to pin, so that the time you spend on Pinterest is as productive as possible. We also made sure the app works well on Android phones and tablets, regardless of your device's cost, speed or screen size."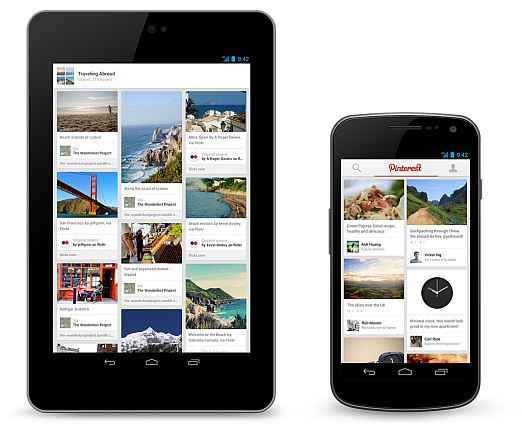 The company further says the iPad owners may have the best Pinterest experience yet. The Pinterest for iPad features new ways to engage with pins, making it easier to swipe the screen, resuming browsing after viewing a board, or checking out what others are pinning from their websites.
For iPhone owners, Pinterest has released a redesigned version after receiving requests for more pins. The redesigned Pinterest for iPhone comes with a two-column layout, which allows users to see more content.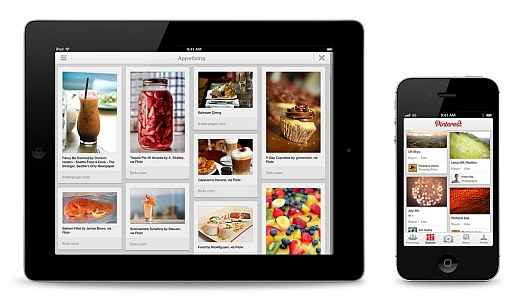 "When we think about what we're designing at Pinterest, we think about giving everyone a place to dream, plan, and prepare for the things in their lives. The Pinterest apps for iPhone, iPad, and Android are about enabling you to do just that, not seated in front of a computer or at the office, but wherever you go as you live your life," added the company.
The visual bookmarking service has been on a tear of late, becoming the third most visited American social network this year. According to ComScore data, Pinterest received a massive 20 million unique visitors in March. Data further revealed that users were spending more time on the website than other top social media sites.
Pinterest recently shelved its invite-only status and opened up to all. The website has also received major updates lately including site redesign and improved repinning feature.
Also read,