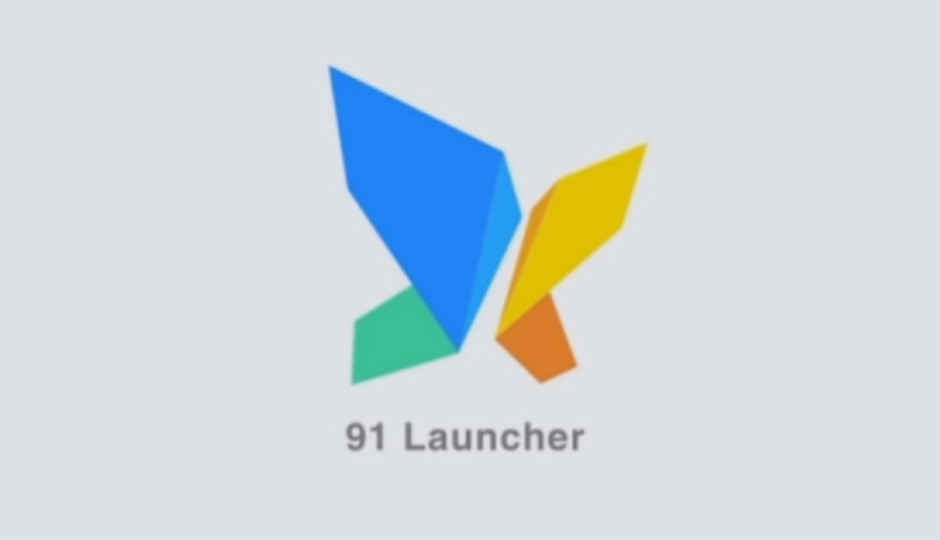 The beauty of Android lies in its customizability. Bored of the way your interface looks? Just download a new launcher and get yourself a whole new wallpaper, a new set of icons or get a whole new theme altogether. One of the best ways to do this would be with the 91 Launcher. Available via the Google Play Store (you can get it here), the launcher works with almost all Android-powered devices, provided they run on Android Gingerbread v2.3 and above. In other words, if you're using an Android phone that was purchased in the past 2-3 years, it should run the launcher effortlessly.
Once you download and open the launcher, you'll have the option to choose one of two themes. However, don't get fooled into thinking that these are all the options you get. You've just scratched the surface and there is a lot of cool features under the hood.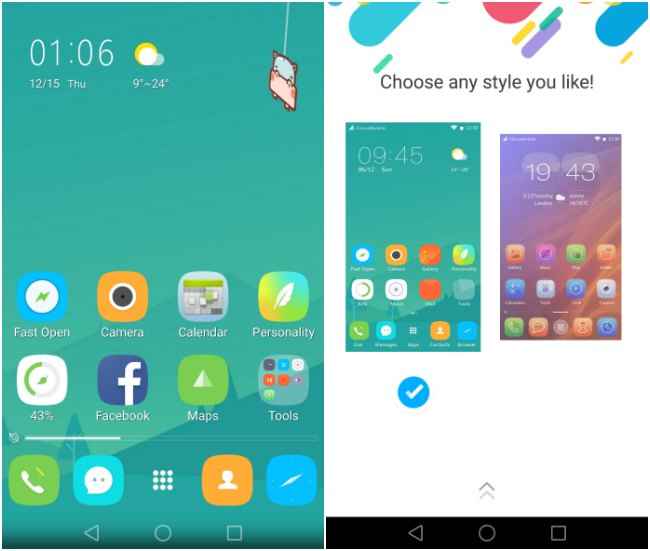 The highlight of 91 Launcher is the huge variety of themes and wallpapers it gives you access to. To change your theme or wallpaper, you will first have to ensure that you are connected to the Internet. Then, simply click on the Personality button to get started. This will then take you to a page where you will be able to download the available themes. To help you sort through numerous options, you can choose to view themes based on popularity, rank, or category.
The app also has a local category that lets you apply themes, which you've already downloaded
In the Popular section, the themes are categorised based on date. This allows you to check the hottest and latest themes out as soon as they get launched. If you are someone who likes to download only the best of the best, the Rank section is the place for you. In here, you can browse through and download the top themes of 91 Launcher. In the Category section, themes are sorted based on categories, making them easier to browse through the entire collection subject to your preferences. Like cars or cartoons? Just head over to the Sports Cars or the Cartoon category. One you find a theme you like, simply download and apply it as your theme. That's it! It's so simple that even your hesitant parents can do it. There is also a search button that lets you search for specific themes.
If you don't want to download an entire theme but only change the wallpaper, then head over to the wallpaper section. This section has a number of gorgeous wallpapers to choose from. Just like the themes section, you can choose between viewing the latest or featured wallpapers. Just select the one you like, download it, and apply it as your wallpaper.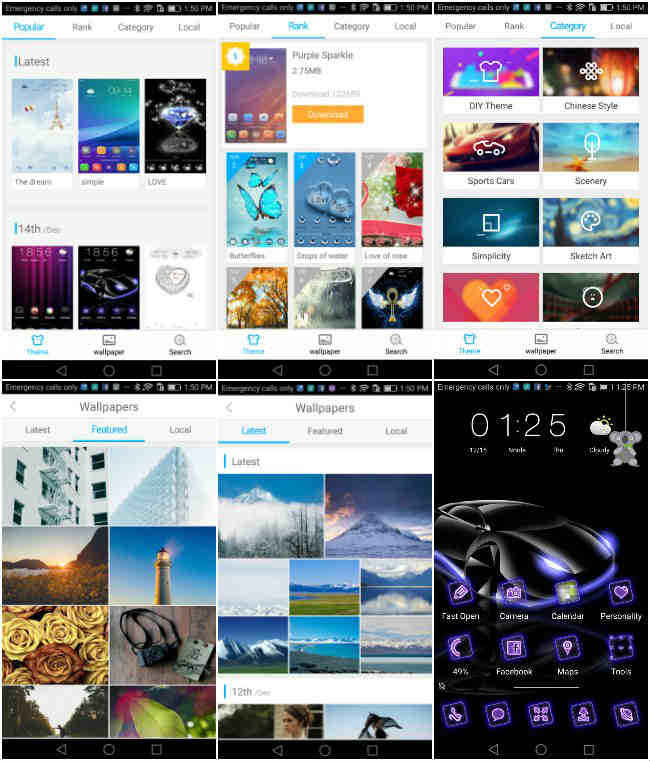 The 91 Launcher app also offers a host of personalisation options. By pressing and holding your finger on the home screen, you will be able to access Effects. This will let you customise transition animations and other triggers (for eg., an effect that gets triggered at the spot your finger touches the screen). You can also change the look of individual icons by pressing and holding an icon and and selecting the Replace option. Then, you can choose an icon from any of the existing themes you have downloaded or choose a picture to use as an icon. Pressing and holding on the home screen also gives you the option - "Quick Beautify". This lets you quickly choose a theme and then, pick one image to use as the wallpaper.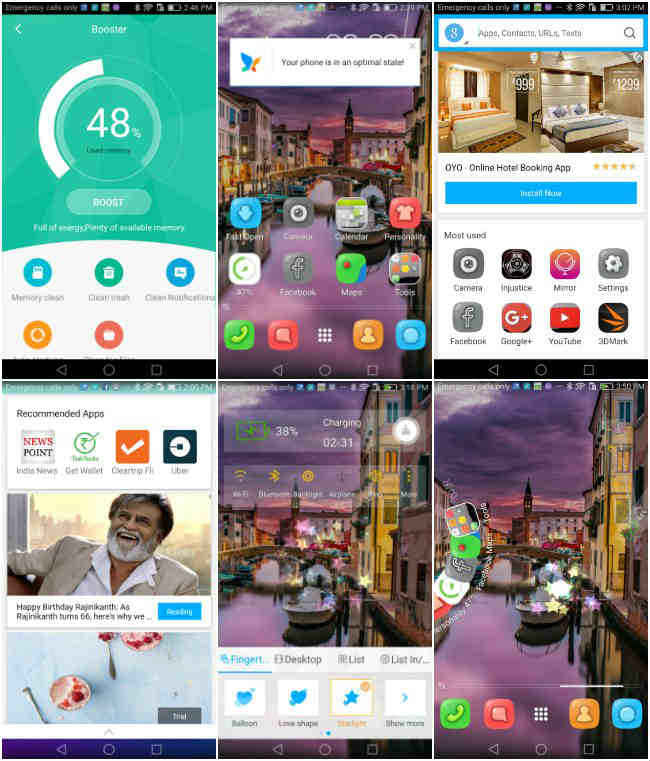 Besides the multitude of themes, 91 Launcher also offers a host of other useful features. A cleaner button lets you clean memory, trash, large files and notifications. You will also be able to choose the apps that get launched as the device boots up. For a quick cleanup, there is a button located on the home screen that helps clean the memory up with one touch. Swiping down from the top gives you access to news, recommended apps and more, while swiping up gives you access to your most used apps as well as a search bar, which lets you look for apps, contacts and more. You also get a shuffle button that randomly chooses an image to use as your wallpaper. There are also options to secure your apps by protecting them with a password. To do this, simply place all the apps you want secured in a folder, open it and then tap the lock button. You will then get an option to set a password.
As you can see, 91 Launcher offers a whole range of customisation features. Furthermore, since it is free, there is no reason why you shouldn't give it a try. You can download this cool little launcher from the Google Play Store by clicking here.
Other Popular Deals
Samsung A7 2016 Edition Golden

Rs. 18990 *

Buy Now

Realme 1 (Diamond Black, 4GB...

Rs. 12990

Buy Now

Redmi 6 Pro (Black, 3GB RAM,...

Rs. 8999

Buy Now
*Includes Cashback
​