Google Street View will now showcase 360 degrees waterside view of the Thames river. River Thames is the first river to be mapped in Google street view across Europe and UK.
Google UK attached its Trekker camera to a Port of London Authority boat which cruised 30 miles of the waterway snapping a picture every 2.5 seconds. The news comes after the Port of London Authority (PLA) approached Google to map the iconic river to offer a new perspective of it to Internet users worldwide.
Ed Parsons, Geospatial technologist at Google UK, said: "The Thames is the central tributary that Londoners like myself and tourists like to navigate by, reports the Telegraph.
He added: "The river also offers some of the most scenic and iconic views of London from arguably the best vantage points the city has to offer, and we are thrilled to be able to work with the PLA so that users from around the world can experience the Thames through Street View."
Google Street View offers 360-degree panoramic views of approx 3,000 cities across 53 countries. The site was recently launched in India on Oct 3 at the Qutab Minar, Delhi. Google Streetview is coming to India in partnership with the Archaeological Survey of India and the Ministry of Culture.
The Street View will cover over 100 national monuments and will provide 360 degrees panoramic images of the monuments, which will be hosted on Google Maps, Google Earth, and Google's Cultural Institute. The project is expected to take approx six months according to Google. Google will take its own photographs of the monuments and the ASI will provide it with high resolution images that can be integrated into the Site View to allow users to see them in greater detail.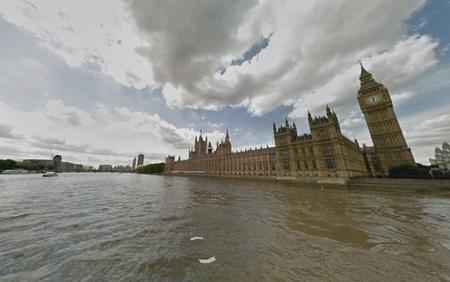 Source: Telegraph