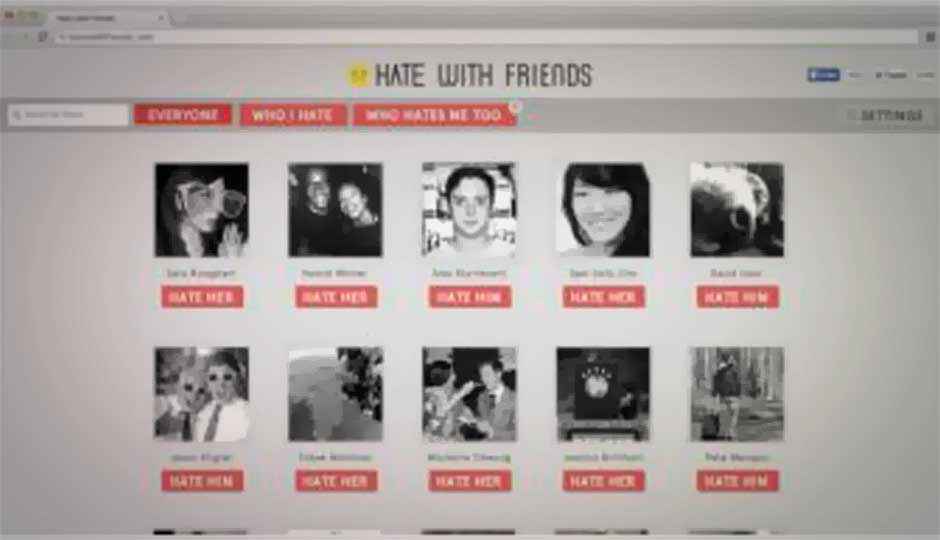 All your friends, acquaintances and colleagues are on Facebook, but now you can find which are your genuine friends. The Facebook "Hate With Friends" app helps you find which friends hate you, but only if you hate them back!
To use the app users need to log in to the site with your Facebook account, then the app which show you all your friends. Users can choose which friends you hate and they wont come to know if they don't hate you too. When the hate is mutual the app informs both parties via email. If you hate a friend, the app also gives you an option to unfriend.
Once you have added friends to the app, your friends list will be separated into three categories including, "Everyone," "Who I Hate" and "Who Hates Me Too." The 'Hate with Friends' app was created by Chris Baker who says that over 10,000 people have used the app till now. The app is similar to the controversial 'Bang with Friends' app now known as 'Down'. The app notifies users when both friends express an interest to hook up.
Facebook has recently replaced its Hideall button with unfollow. The feature gives you an option to unfollow friends from whom you don't want to receive posts and daily updates in your Facebook News Feed. The button will be placed prominently next to the 'Message' button on Facebook, it gives the option to remain friends with a person or follow them. Facebook states that the aim of the feature is to help people curate their newsfeed and focus on quality content that they want to see everyday.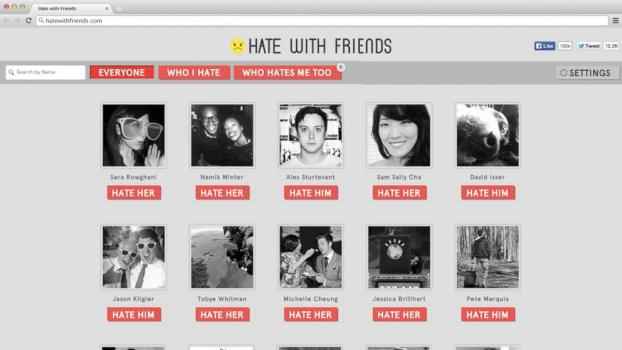 Source: Digital Trends