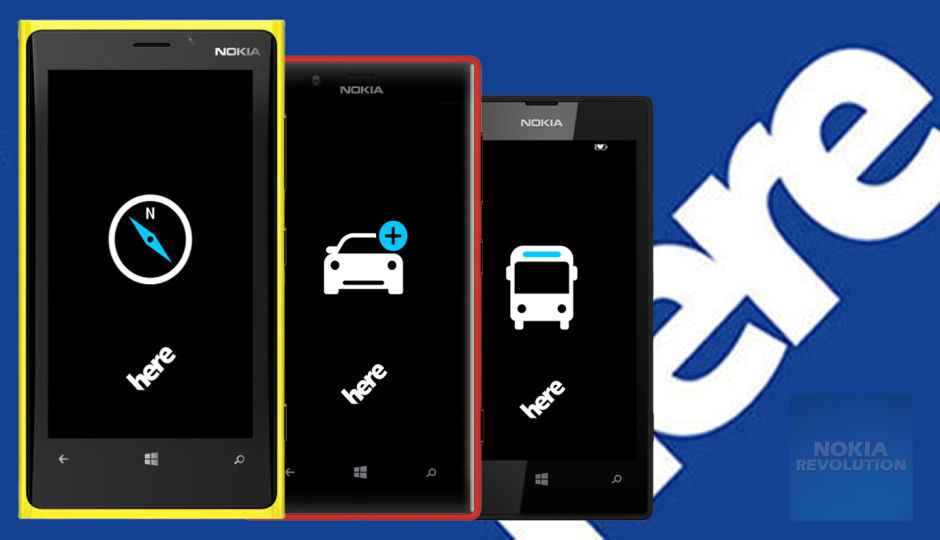 Nokia has put up job listings on LinkedIn where it says that the company is looking for developers who can work on apps for Android and iOS. Even though Nokia hasn't announced any official plans of releasing its Here maps app again, therefore this is just a speculation. Nokia had earlier pulled its Here Maps app from App Store in 2013 due to incompatibility issues with iOS 7. The Finnish company had also been working on an Android version of the app but couldn't ever release it.
Nokia will no longer manufacture mobile devices after it was acquired by Microsoft last month. For now, Here Maps can still be accessed on smartphones through web browsers.
The job postings say that Nokia is looking for iOS and Android software engineers with one listing for an iOS/Android developer for a team that produces industry leading mobile SDKs. Only those persons can apply who have experience of "shipping" one or more iOS or Android apps in the App Store and Google PlayStore. The other listing says that the company is looking for an Android Mobile App Developer for HERE crowd mapping.
Here Maps division is located in Finland and Nokia seems to be looking forward to rework on its maps app which is among the most-used location service used around the world. Many users prefer it over Google Maps for its more "privacy-friendly" features while others believe that it works much better than Apple's iMaps.
Source: LinkedIn, Via: PhoneArena