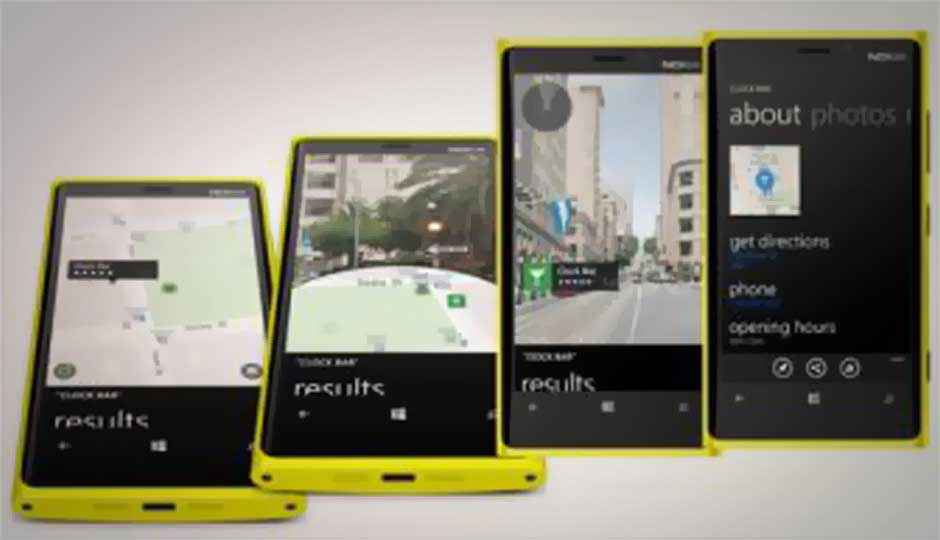 Nokia last year promised to soon integrate its sight recognition technology to its Here Maps app. Well, Nokia has finally kept its promise and announced adding its LiveSight augmented reality feature. The feature was previously only available via the CityLens app. LiveSight pulls up information about nearby locations, displaying useful information such as type of business, address, contact details and even customer ratings.
"At HERE, we believe that this technology is going to shape the future of mobile devices and the way we interact with them. Whether they are smartphones, the windshield of a car or something completely new," says Here team in a post.
"Because sight is the sense we depend on most for exploring, and because it helps us bridge the virtual and real worlds, we're investing heavily in sight recognition technologies. In particular, when we marry sight recognition with accurate 3D models of the real world and live map information, you get what we call LiveSight."
Users can access LiveSight mode via a dedicated control in the Here interface. On activating, users can explore points of interest, either overlaid on the standard map or Google Street View-like mode. The LiveSight in Here Maps works offline as well.