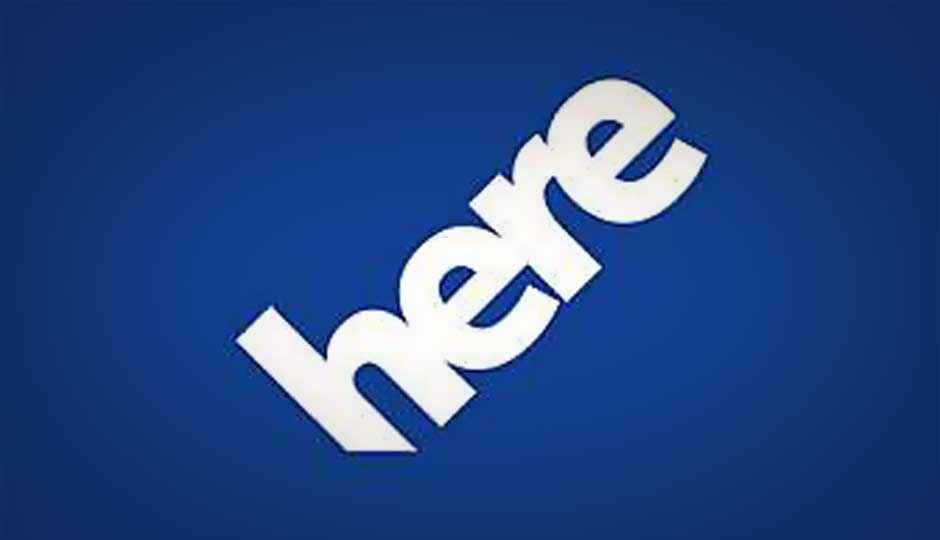 Nokia rebranded its Nokia Drive navigation suite to 'Here' last week and while the service could be accessed through Safari, an iPhone app is now available in the app store for all iPhone users.
Nokia Here comes with a host of features - for starters, it includes turn-by-turn navigation in walk mode. This can be very useful if you're walking to somewhere with your headphones on and aren't sure of the directions. It has happened to us a few times, so we wouldn't discount the feature.
As far as mapping goes, Nokia Here includes the ability to pick various views, such as Community Maps, Satellite View, Public Transport View or Live Traffic view. We were pretty surprised to see that Nokia Here does provide traffic details for the roads in India, which is something that only Google Maps has provided so far.
Another major feature of Nokia Here is the ability to create Collections, a database of your favourite places like restaurants, coffee shops, spas, or night hangouts. These collections can be accessed either through your Nokia account or Facebook login, depending on which you have associated with the app.
The app also features a map editor, which the user can use to tweak street names or update the traffic situation, which can then be accessed by other users of Here. This is exceptionally good, especially if something unexpected happens, such as a traffic jam, something that's quite a regular occurrence on Delhi roads.
Nokia's Drive app has been a very resourceful app when it comes to navigating Indian roads and now with the rebranding and an iOS app, many who are stuck with the horrid Apple Maps on their iOS 6 devices can finally get some peace. Nokia Here is an HTML5 app that essentially resembles its web interface. Regardless, we found that the app function superb, finding locations for us just based on names (such as coffee joints, hotels and restaurants), something Apple Maps has been very disappointing at.
Nokia Here is available for free from the iTunes Store and can be downloaded by going this this link.