In this day and age where there is constant overload of information, at times it gets hard to keep pace with the times. An Indian start-up 'News in Shorts' has launched an app for Android, that can deliver news articles in 60 words sharp.
The app's interface displays an image, a headline and the article, and the next item can be accessed simply by swiping across the screen. There is also an option to customize the interface by choosing a preferred category of news by a drop down menu. So for instance if you happen to be a football geek, choose sports to know whats happening in the UEFA Champions League, or click on National to read what's happening in the Ranji Cricket Trophy.
You can also read the full article by signing up, save an article for later and select what order you want the news to be. The sign-up process is also hassle free, just do it via your Facebook account.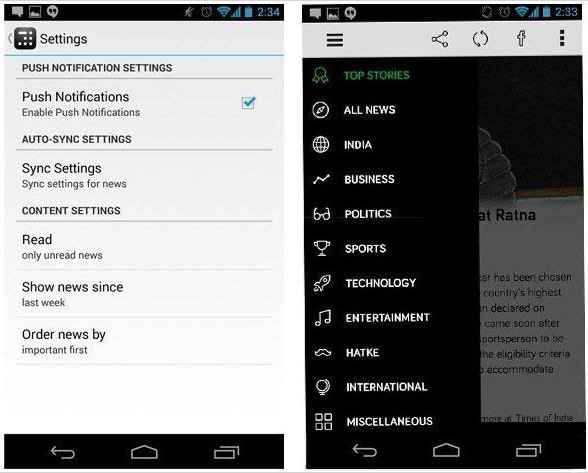 "The inspiration for 'News in Shorts' is the mobile Indian. Featuring a clean, hassle-free interface, the app pushes the most relevant news articles of the day to the reader, who can then take in the news items at a glance. Given the fact that most of us consume information on the go via our smart phones or tabs, this app will prove to be extremely useful. We are excited to see what this grows into, since it has already seen over 5,000 downloads in the beta mode", said Azhar Iqbal, Co-Founder, News in Shorts Pvt. Ltd.
News in Shorts is the brainchild of three IITians Azhar Iqbal, Deepit Purkayastha and Anunany Arunav.
You can download the app via Google Play Store for free.