Women are giving men tough competition in every field despite centuries of hardships. And when it comes to the world of smartphone apps, which have all sorts of possible specialisations, there are apps that cater specifically to women as well. And after going through a lot of such apps, and features within existing apps, we believe that there are certain apps that are a must have for every woman in the country. Wondering why we didn't do this on women's day? Because we believe that there doesn't need to be a specific day to suggest something good for our mothers, sisters, friends and all the women out there.
Safety
Let's face it – India isn't a shining beacon when it comes to women's safety. There have been numerous assault cases across the country that have brought bad repute to the country as well as put women in a situation where they are afraid to travel late or alone. To empower women and make them feel safer on the roads, developers and various companies have built quite a few very useful safety apps.
bSafe is a very popular app for women's safety. It is based on a social model in which you add friends to the app to form something like a social security network. With such a network in place, simply enabling your location and sharing it through the app allows your friends to see where you are. The 'Follow me Live' feature allows selected friends to track you via GPS, effectively letting them walk you home even if they are not with you.
There is also a 'Timer' mode, in which the app can send alerts to selected contacts if you do not check in within a certain time. The 'Fake call' feature, that even lets you select who the call should be from is also very useful. And as a last ditch measure, there is the Guardian alert button, which when pressed sends an alert to your friends and family members regarding where you are (GPS) and what is happening (video feed) with an optional siren as well.
Health
We all know that men are from Mars and women are from Venus. This is especially true when it comes to our physiologies. But the irony is, many health issues pertaining to women are treated as taboo and not discussed openly. What that leads to is an incomplete awareness in women, usually of a younger age, about bodily functions like the menstrual cycle and even all the complications involved in pregnancy. A positive step in that direction are apps like Maya.
Maya is an app that aims to help women track their monthly menstrual cycles better. After entering some of the data, i.e previous cycle dates, weight, temperature and more, the app can provide a lot of useful information like the prediction of next cycle dates, marking the dates on the phone's calendar, mood swings, graphs of weight and temperature, health tips and much more. The design of the app is in tune with the latest app design philosophy, with color coding for various types of data. This one is a must have for girls who are not too good with tracking their health themselves.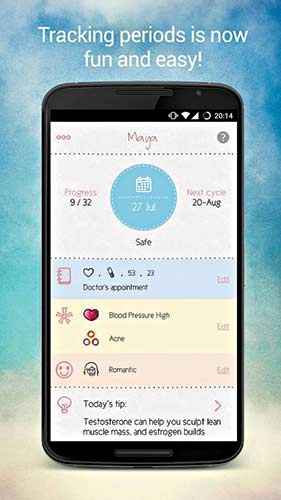 For pregnant women, keeping track of their own health along with the pregnancy is crucial. But due to the number of overwhelming changes, physical and emotional, that they go through during this period, it becomes a challenging task for almost any expecting mother. Sprout Pregnancy is one of the best apps out there for making that task easier, both on Android and iOS. In fact, it's an Apple 'Essential App for Parents' and comes highly recommended from physicians, who were also involved in its development stages.
Sprout features daily and weekly information about the mother and her baby. With the help of tools like Weight tracker, kick counter and contraction timer, it keeps the mother educated and informed about her pregnancy. And armed with this information, the mother can also plan doctor visits and more on the app. One of the most interesting features of the app is the customizable lifelike fetal imagery, which also shows the number of days remaining to the expected delivery date. And all of this can be tracked on a pregnancy journal, which can later be exported as an ebook. Any expecting mother would treasure that!
Make up
Not to sound stereotypical, but sometimes it take a lot of effort for women to get their makeup right. All the options and techniques involved plus the time it takes to re-do anything that goes wrong makes it a very tedious process unless you're a makeup whiz with a knack for it. And even then, a way to try it out without actually having to use up any cosmetics or materials can be very useful. Makeup plus is an app that lets you do exactly that.
Recommended by makeup artists, the app has some really powerful tools that are pretty easy to use for anyone familiar with mobile photo editing apps. You can take a selfie (or a picture) within the app to edit it or choose one from the gallery in camera mode. In this mode, you can apply some pretty standard makeup filters or download more of them! These filters and the way your features are detected can be manipulated down to the last detail. You can also directly open the Editor to edit specific features of your facial makeup – like lipstick, mascara and even contouring. Saves a lot of hit-and-miss effort, doesn't it?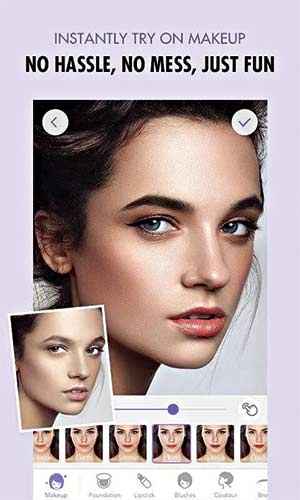 If you're not sure how to proceed with this, tutorials are also available on the app. Also, in the settings, you can set your standard preferences for the camera, photo and even your skin tone. You actually may not need makeup for those selfies ever again!
Fashion
The Indian e-commerce boom has largely been driven by a few categories, one of which is fashion. Initially, the purchases were largely driven by competitive pricing and offers, but the Indian customer has evolved to a stage where the choice is being made based on current trends, celebrity preferences, special occasions and more. This has led to the rise of fashion curation apps and when it comes to quality, one that is getting a lot of attention steadily is Hippily.
A fashion curation app and website for womenswear, Hippily's approach to curation is mainly divided into two areas - featured content (in the 'Featured' section) and curated products (in the 'Explore' section). Don't get me wrong, the first type is built by the team using products from the second. The focus on quality is evident from the fact that the content is not biased towards big online stores; rather, they seem to focus more on smaller stores with a better sense of fashion. It does take the social approach by allowing you to follow other users and products that they have 'hipped'. Most of this social activity can be seen in the 'Feed' section which also showcases 'Deal' and other types of alerts. On top of that, any user can 'Hip' products (from the 'Add' feature in their profile). Think of it as an Instagram for fashion shopping!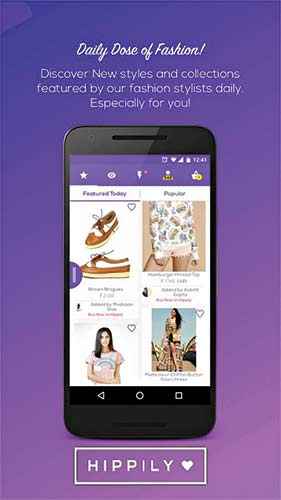 While the app and website do have certain kinks that need to be ironed out, this one strikes the right balance between being a social network and a e-commerce curator without being too much of either.
Find a public restroom
Availability and awareness about toilets in India is not very good, especially when it comes to toilets for women. The irony is, hygiene concerns are higher for women's toilets compared to men's. To truly solve this problem, there needs to be a much higher number of well maintained public toilets that are equally accessible to everyone, especially women, from all stratas of society. Until then, there are some apps and websites that are trying to solve this using tech.
Google maps helps you find a lot of things near you, and that includes toilets. Simply search 'Toilets near me', and maps will return the locations near you that have been categorised as public toilets. While the number of results might be few, you can count on it being correct.
Toilocator is an app that returns many more results. Unfortunately, the app allows any user to mark a toilet on the map. While this is not entirely reliable, it is a step in the right direction, and we found more than 10 results around us the moment we launched it. Currently, there is no way to manually set your present location. Also, sitorsquat is another website that is trying to do this globally.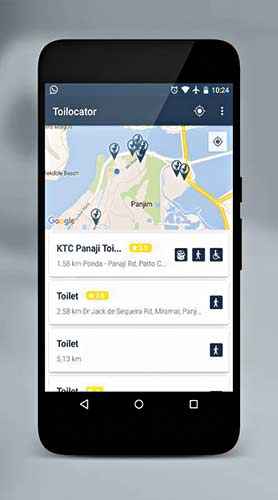 Transportation
Awareness for proper transportation methods is more of a need of the hour than a general awareness issue for women. Most of the recent assault cases around the country have been daily commute related, both through public transport as well as private. While general security apps are always applicable, there are some choices that women could make regarding their transport and daily commute that can make it a lot safer.
When it comes to buses, quite a few app based shuttle services have stated that have the advantage of a guaranteed seat. Out of those, Zipgo is the one with the widest coverage as of now. It suggests routes from its existing pool based on your desired boarding and destination points and shows you directions to the nearest boarding points. There are equally good city specific options, like Cityflo for Mumbai.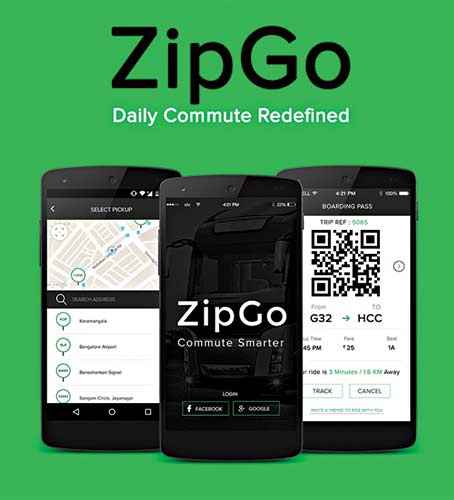 For cabs, which have also been subjected to a lot of scrutiny when it comes to women safety, we would advise certain safety measures. The two majorly used cab providers in India are Uber and Ola. While Uber does provide you the feature to add emergency contacts, and contact them in the event of an emergency, Ola takes it one step further by letting you travel with your friends. Ola Groups is a feature on the Ola app that lets you create a custom group with your contacts and book shared cabs, which will be charged to them automatically. Even the emergency contacts feature on Ola has a toggle that enables universal booking alerts to specific emergency contacts.
This article was first published in November 2016 issue of Digit magazine. To read Digit's articles first, subscribe here or download the Digit e-magazine app for Android and iOS. You could also buy Digit's previous issues here.
Other Popular Deals
Samsung A7 2016 Edition Golden

Rs. 18990 *

Buy Now

Redmi Y2 (Gold, 3GB RAM, 32GB...

Rs. 7999

Buy Now

Realme 1 (Diamond Black, 4GB...

Rs. 12990

Buy Now
*Includes Cashback
​